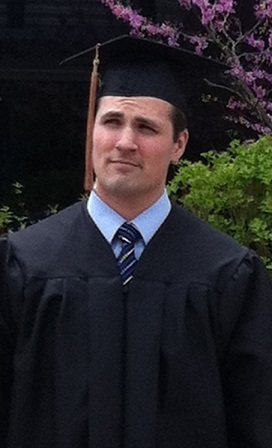 As some of you know, I recently completed a two year MBA program at a small business school in central Michigan and it was an extremely valuable experience.
After two years of analyzing Harvard Business Case Studies, writing more papers than I could count, spending hundreds of hours in group projects and stretching my mind to understand some pretty complex concepts…  I was continually awestruck with how many facets there are to running a business.
About 12 months into this program, it started becoming very clear to me that a healthy and thriving company is nothing to take for granted. In fact, I'd almost say it's a miracle! When you consider all of the complex decisions that go into running a profitable enterprise, it boggles the mind.
Whenever I talk to successful business owners, I have a new sense of appreciation for what they do because it isn't easy…  and most people just don't have the stomach for it.
I know that a lot of people will never have the opportunity (or desire) to jump through all of the hoops that I just did and I completely understand that. Grad school isn't for everyone. But since I just paid a ton of money and sacrificed a sizable chunk of my life to earn this degree, I thought it might be beneficial for me to compile a list of the most valuable nuggets of wisdom that I gleaned during this process. Who knows – you might even learn something from my experience too!
This list contains a pretty broad range of concepts – so my hope is that at least one of these points will open your mind to some new ways of thinking. Here we go…
Lesson 1: A Person's Level of Self-Confidence Has Absolutely

No Correlation

 With Their Actual Knowledge, Wisdom or Life Experience.
I've noticed a bizarre psychological phenomenon that occurs in almost any small group of people (maybe you've noticed it too). In many instances – the loudest, most assertive, most confident-sounding person will usually assume the position of "Leader" within the group. When people meet each other for the first time in a group setting, this positioning will usually happen in the first few minutes of interaction (very quickly). It isn't necessarily a "conscious decision" on anyone's behalf – it just happens. You may have noticed this at dinner parties, social networking events, staff meetings, board meetings, town hall meetings and the like – where everyone seems to pay the most attention to the "squeakiest wheel" in the room.
Why does this happen? Often times it's because by simply sounding confident, everyone else (by default) will make the subconscious assumption that "Well, this person sounds confident. They must know what they're doing."
There is just one problem with this. Many times – the loudest, most assertive, most confident-sounding person is WRONG. They don't have one more shred of knowledge or experience than anyone else – but because they sound confident, everyone else feels like they need to move over and let this confident person take charge.
The real kicker is…   many of the most soft-spoken people we come into contact with are actually the smartest people in the room. They have some extremely rich contributions to make, but it's not easy for them to be heard over all the Type-A personalities who are hogging the stage!
We live in a society that glorifies extroversion and assertiveness because these people have a natural, uncanny ability to "out-shine" their peers. These people are great at talking big and presenting their ideas in compelling ways, but when it comes down to the substance of what a person is saying – we all need to think critically and see past a lot of the questionable ideas that we encounter (and believe me, there are a lot of them out there).
The lesson I took from this was to scrutinize, ask questions, and don't be afraid to swim against the current. The world is in desperate need of good leaders – so when a seemingly good leader presents themselves, they can usually get the job pretty quickly, but if you ever have questions or reservations about where your leaders are coming from – don't be afraid to put them to the test. If you ask the right questions, you may end up saving a lot of people from a lot of trouble.
Nobody has all the answers – and people get things wrong all the time (even when they sound like they have it all together). For a deeper perspective, check out this presentation by Kathryn Schulz:
Lesson 2: When You're Analyzing A New Investment, Your Assumptions And Inputs Are EVERYTHING.
Whether you're analyzing the projected cash flow of a rental property or estimating the costs of flipping a house, EVERYTHING hinges on the accuracy of your inputs and assumptions.
If you're in the habit of making wild guesses about your inputs (e.g. – determining the annual rent revenue, cost of utilities, vacancy rate, etc.), you can expect the return on your investment to have an equal level of uncertainty.
On the other hand, if you're willing to dig deep into the numbers and cross-check the information with reputable sources – you'll be able to live with a much greater level of comfort and confidence in your decisions. Of course, there are no guarantees with any investment (nobody knows the future), but the more diligent you are in your upfront research, the happier you'll be in the end.
This probably sounds like an obvious truth, but believe me – you would be astounded by how careless some beginners are at putting together their projections. As prudent investors, we simply cannot afford to be careless about our research – our preliminary analysis is everything. If we want to avoid any unwanted surprises in the end, we need to have a thorough understanding of what we can expect in year 1, year 2, year 5, etc.
The numbers that you plug into your calculation will drive your ultimate decision on whether or not to buy – so always be sure you understand where these numbers are coming from and what kinds of assumptions live inside them.
Lesson 3: To Understand Your Financial Situation, You Need To Understand The

Story

Behind The Numbers.
I'll be honest with you – I've always had a difficult time dealing with numbers.
For most of my life, I've suffered from a downright phobia of dealing with complex math, finance and accounting and I know a lot of people struggle with the same issue.
The first time I had to read a financial statement, it just looked like a mind-numbing ocean of obscurity that didn't really tell me anything (it may just as well have been written in Chinese) and the only reason I had so much trouble was because I didn't understand how to read the story behind the numbers.
Financial statements are really just a short story (with varying levels of detail, depending on the amount of information available). The only real difference is that this kind of story is being communicated in the language of basic mathematics. Some people are able to learn this language quite easily. Others (like myself) have to work hard at it for a long time before they can decipher what is going on.
What I eventually learned was that the answers don't live inside of any one number by itself. The answers live inside ALL of the numbers, collectively. Just like the words you're reading on this page – if you isolate any one word by itself, it won't mean much. If you read the entire page, the page before it, that page after it, and so on – every word will contribute to a bigger picture of what is going on (a "story", if you will). As with anything, you need to consider all of the data in order to get an accurate perspective for what is going on.
After years of struggling to get my mind around how financial statements work, I can tell you with all certainty that it is worth the time and effort to learn this stuff. Once you know the basic principles and terminology of accounting (which is generally covered in any entry-level college accounting course) – you'll realize that you're armed with some extremely powerful information - information that is vital to making effective business decisions.
Lesson 4: What Is The Mission Of Your Company? What Drives Your Business Forward? 
You cannot be everything to everybody. You SHOULD NOT be everything to everybody. It is crucial for you to firmly understand what your company's purpose is in the marketplace. Think about these questions for a moment:
Why does your company exist?
What drives you to make the decisions that you make?
How should you respond to the actions of your competitors?
How do you decide on the best places to spend your money?
What kinds of investments will you pursue over the long term?
Where will your company be in 5, 10, 20 years?
What is your exit strategy?
All of these questions can be answered quickly and easily IF you have a clear mission statement, IF you clearly understand your company's identity, and IF you thoroughly understand who your customer is.
Your goal is not to make everybody happy, your goal is to make the right people happy. Once you've found your niche, your target audience, and your corporate identity has been established – you'll find that a lot of your decisions will become second nature (instead of an ongoing guessing game). You will become proactive rather than reactive – and this kind of decisive approach will make all the difference in your business.
Lesson 5: Want To Sell Something? Make Your Customer Believe That The Value Of Your Product Is MORE Than What They're Paying For It.
What causes you to buy something?
I'm guessing the price is probably an important factor in the equation…    am I right?
If you expect anybody to buy what you're selling, you need to make them believe (in an honest and ethical way) that the benefits of what you're offering EXCEEDS the monetary sum that they'll have to pay for it.
Let me reiterate that…   the benefits should NOT match the price you're charging - the benefits should be GREATER THAN the price you're charging.
There is one word to describe this margin between price (which should be lower) and benefit (which should be higher) – it's called "value".
And I'll let you in on a little secret…  people LOVE to buy things. They love it because they believe that purchasing a product or service is going to solve a problem or meet a need in their lives. When someone truly believes that they are receiving something in excess of what they are paying, you'll have a hard time not selling to them. The real trick is:
You have to know what this product is worth to your customer
You have to be skilled an communicating the value of this product to your customer
In the realm of real estate, it is very important for you to understand what your properties are worth to your customers, how you can add to the perceived value of these properties, and how to price them appropriately. If you can get people to understand the value they'll receive when they purchase your properties, you will sell – and you will sell a lot.
Check out this illustration from Derek Halpern:
Was This Helpful?
Join the REtipster Club 100% privacy. No Spam.