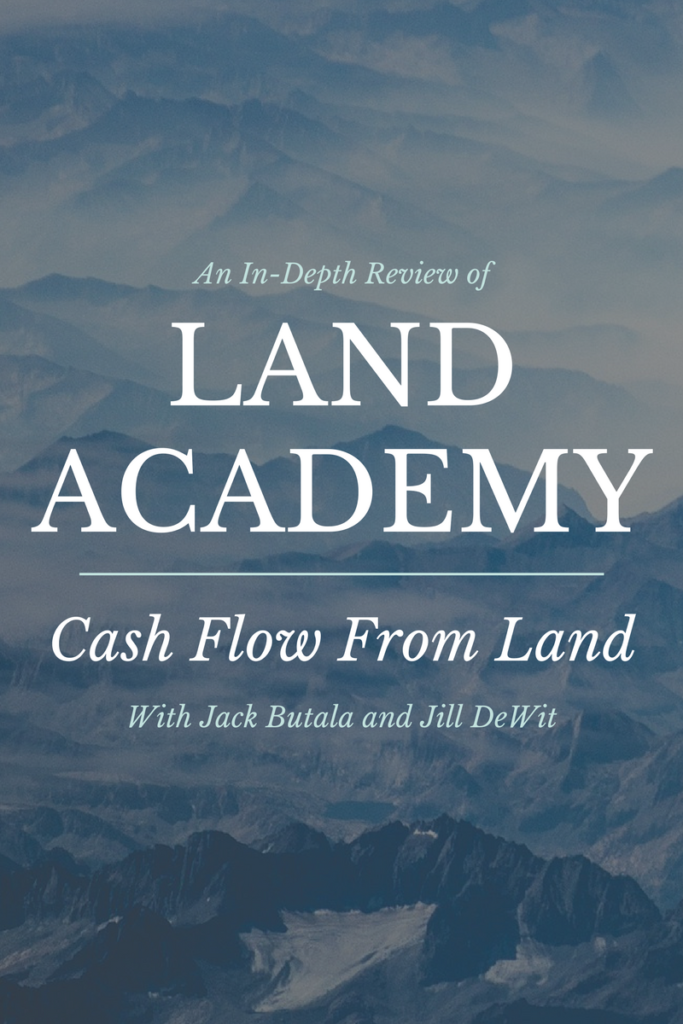 Land Investing is an incredibly powerful (and still largely untapped) niche of real estate.
The world has no shortage of books, courses and blogs that talk about flipping houses, buying rental properties, investing in apartments and the like – but there are still only a small handful of legitimate, knowledgeable sources talking about the best investing strategy of them all, LAND.
Back in 2015, I learned about a new educator in this space who had launched a detailed course on the subject. I was obviously interested in learning more about it (and judging by the dozens of email requests I've gotten from readers who wanted to hear my thoughts about it, I clearly wasn't the only person who wanted to know more).
In this blog post – we're going to take a deep dive into the course from Jack Butala and Jill DeWit at Land Academy. I recently had a chance to scour this thing from start-to-finish and I'm going to give you my honest thoughts, impressions and key takeaways from their content. I'll give you the full scoop on what I thought about it and what you can expect from this education package if you decide to invest in it yourself…. Read More