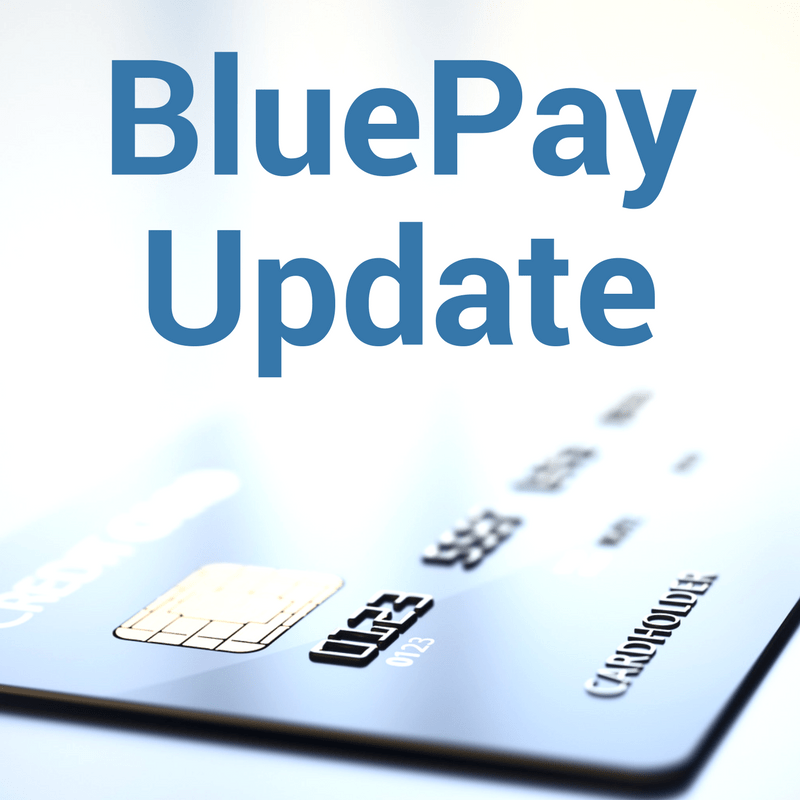 Earlier this year, I published a video and article about a credit card processing company called BluePay.
At the time, I was SUPER excited because I had been searching for years for a credit card processor that would allow me to accept credit card payments for real estate transactions.
In all of my initial conversations with the folks at BluePay, I was told that YES, their service could be used to accept any/all of the following types of real estate transactions…
Down payments
Earnest deposits
Assignment fees
Full payments for properties
Rent/lease payments
Installment payments for seller financed transactions
After getting approved for a BluePay account and seeing how easy it was to use the service, I figured I should let the real estate world know about it – so I did my best to explain how the service worked and why I thought it was great.
A couple of months after the article was published, I started hearing from other real estate investors who were having issues (and I even experienced it myself on one deal). Many people who applied couldn't get approved for an account, and for those who were approved – the service was WAY more restrictive than how it was first conveyed to me. The company was very strict about when and how their service could be used for the purposes listed above… and this caught me by surprise.
What's the Problem Exactly?
I finally gave them a call to try and figure out what was going on. As it turned out, there were a few rules and restrictions that were news to me – and one in particular was causing some major issues:
In order to accept credit card payments for the sale of a property (whether the transaction is for a down payment, earnest deposit, assignment fee or installment payments for a seller financed transaction), the deed must be transferred to the new owner and the new ownership needs to be fully verifiable via the assessor BEFORE any credit card payments can be accepted.
In other words – the seller shouldn't be processing the buyer's payment until AFTER the buyer already owns the property and it's deeded in their name.
Now… if you understand the implications of this rule – you can probably see how for most real estate investors who would be using this type of service, this is major issue.
I don't know about you, but I'm not going to wait until AFTER my buyer owns the property to accept their payment. I need to be paid either BEFORE transferring the deed (in a self-closing scenario) or at the same time as the deed is transferred (in a title company/attorney closing scenario). Unless I trust my buyer implicitly to follow through on their commitment to pay me (say, if it's a trusted family member, trustworthy friend or trusted business associate), I can't see how this would ever make sense.
Unfortunately, I was not informed of this rule when I first signed up for my account – hence the reason it was never mentioned in my original video and blog post. Nevertheless, since it clearly changes to scope of how practical and useful this service is for real estate investors, I wanted to publish this update in case you were considering using BluePay.
Can BluePay Still Work?
Given these new rules, I thought it would help to take a look at each type of payment mentioned in my original blog post, so we could explore whether or not it's still practical and feasible to accept these payments while adhering to the proper regulations.
Full Payments for Properties
As I mentioned above, you can use BluePay to accept credit card payments for real estate, but only AFTER the deed has already been transferred to the new owner, recorded by the county and the new ownership can be verified online. If you're going to accept a credit card payment for the outright sale of a property – you shouldn't run the charge until the deed has been transferred and it shows up in the county's records.
I can't think of many scenarios where it would actually make sense to follow this protocol – so personally, I don't expect to run credit card payments for this type of transaction… because it's just not possible to follow these rules AND be a prudent business person.
Earnest Deposits
Earnest deposits are essentially a way for the buyer to prove their commitment to buy a property. Assuming the transaction eventually closes, this earnest deposit is then applied towards the full purchase price of the property.
Since earnest deposit ultimately goes to pay for the property itself, the same rules apply – the property need to be transferred BEFORE the payment can be processed.
The whole nature of an earnest deposit is that it is paid well-before a property is transferred (not after). Again, I can't think of any scenario where I could abide by the regulations AND accept credit card payments for an earnest deposit. The timing just doesn't make sense and as such, I don't expect to run credit card payments for this type of transaction either.
Down Payments
This is a similar story to the earnest deposit. Down payments usually come into play when selling a property with some form of seller financing. The down payment covers an initial lump sum of the overall purchase price (say, 10%, 20% or some other portion of the sale price), with the assumption that more money is still owed to the seller before the property is paid in full.
Again, given the timing of the down payment (and that it almost never occurs after the property is transferred), I can't think of any scenario where one could abide by the regulations AND accept credit card payments for a down payment. Once again, the timing just doesn't make sense.
Installment Payments for Seller Financed Transactions
If a property owner is selling their property with a Land Contract (aka – Contract for Deed), they usually aren't going to transfer the deed to the buyer AFTER they've received the full payment for the property (so in this case, credit card payments wouldn't work).
However, if a seller is doing a seller financed transaction with a Mortgage or Deed of Trust – it actually is possible to transfer ownership to the buyer before receiving 100% of the payments, because with both of these loan instruments, the seller is expected to transfer the deed and hold back a security instrument, which gives them the right to repossess or auction off the property if the borrower ever defaults.
So… if you're using a Deed of Trust or Mortgage and you go through the motions of transferring the deed BEFORE you start collecting your installment payments, it could still be feasible to use a service like BluePay and still abide by the rules (but even so – check with their risk department before you move forward, just to verify). In these cases, BluePay may still be a useful tool to have at your disposal.
Assignment Fees
This one is interesting – because with an assignment fee, you're technically selling a piece of paper, which gives the assignee the right to purchase a property as stated in the original purchase agreement. The assignment fee isn't necessarily paying for the property, it's paying the assignor (though admittedly, one transaction won't happen without the other – so I can see how they're undeniably linked).
Regardless of how I tried to explain it, the underwriting department at BluePay told me that the same rules apply for this type of transaction. The property needs to be transferred before the payment can be processed. Given this, I can't think of many scenarios where I'll be using BluePay to process assignment fees, because I'm not going to wait until after the transfer to run this charge.
I will say that when most people are conducting assignment transactions, they're usually working through a title company anyway (i.e. – a credit card processor isn't really necessary)… so this one isn't a huge loss in my opinion, but it's still something to be aware of nonetheless.
Rent/Lease Payments
I was told that this type of transaction is acceptable – however, it's important that the merchant (i.e. – the investor/YOU) has been approved with the right type of merchant account.
Apparently, there is a specific "code" associated with this purpose, and it's a different code than the one for selling properties outright. Unfortunately, being approved for one purpose doesn't necessarily mean you're approved to use the service for BOTH purposes… so if you plan to use BluePay for both, you may need to apply for two separate accounts (and practically speaking, this may be more trouble than it's worth for most people).
Final Clarification
After going back and forth with the folks at BluePay about the issue, their Risk and Sales team looked into these precise limitations and shared this with me. Since this summarizes the current requirements pretty succinctly, I figured I would just copy and paste their response here:
There has been a minor modification to one policy related to land sales, but the requirement of verification of property transfer to the cardholder prior to sales being processed has been in place since we crafted a formal policy in response to the first land sales accounts in early April. We experienced issues on those early accounts where merchants needed to reverse sales that had been charged where the cardholders ultimately backed out of the transaction.
Merchants that are approved have been informed of these policies, either in the approval email or by the Risk Team. Any future approved accounts would be notified during the approval process. The last approval was May 9th.
The current policies are below:
Account is approved to process limited card types, which include: Visa

debit only

, MasterCard credit and debit, and NO American Express or Discover due to the possible processing of financed payments
Properties for sale must be located in the U.S. for verification of property ownership
Transactions from foreign cards will not be allowed
Sales should be processed only after the property transfer to the cardholder has been completed to avoid reversal of transactions that are ultimately cancelled by the cardholder
Verification of cardholder ownership of property on a Tax Assessor website will be required prior to release of funds, so sales should not be processed until Assessor records reflect cardholder ownership
 Verification of ownership transfer to a cardholder prior to the processing of sales is a condition of approval for this model. The model is not well received by most processors, and we had to implement policies to manage the related risk.
As you can see – the long and the short of it is that yes, BluePay can be used to process payments for real estate… but in order to follow all of the rules and restrictions that come into play, the service becomes MUCH less practical (and even unusable) in many situations.
Conclusion
As it was explained to me – these rules aren't necessarily a "BluePay Thing" – they're a "Credit Card Industry As A Whole" thing. BluePay is the platform that allows merchants to accept payments, but they don't make up these rules – they merely enforce them and try to make sure their users aren't violating the rules in any way (and from what I've seen, they do it much better than most payment platforms do).
Failure to follow these rules could potentially result in fines from the credit card industry regulators, so if you plan to use BluePay (or for that matter, ANY credit card processing service) to accept credit card payments in your real estate business… make sure you understand the regulations you need to abide by and don't violate those rules.
Ultimately, this news was a pretty big disappointment for me. I was pretty excited about finally having a solution to the credit card issue… but apparently, BluePay isn't quite the all-encompassing solution I had hoped for.
Is BluePay still a good service and company? Of course they are – but for the real estate industry specifically, it's not nearly as useful as I was originally led to believe it would be. They're being much clearer about the rules to all new users now – but it wasn't so clear to me when I signed up earlier this year.
Will I continue to keep my BluePay account open? I think so, at least for the time being.
Assuming no rules are violated, BluePay is still a solid merchant account that can be used in conjunction with loan servicing platforms like GeekPay, and it can also be used as a standalone processing service if need. I think it certainly has it's place in some real estate businesses – but the new rules have undoubtedly reduced it's usefulness for most real estate transactions. Only time will tell if it ends up being utilized by real estate investors at large, or just largely ignored.