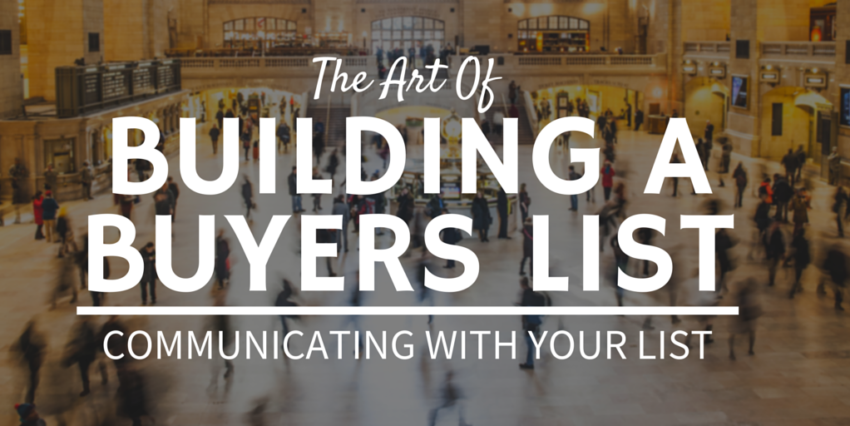 When you're building a buyers list, it's easy to get wrapped up in the task of growing your numbers and reaching out to new people, but when you've finally built up a sizable, captive audience… then what? How are you supposed to work with these people and convert these relationships into real dollars?
If your experience is anything like mine, you probably know what it's like to get BOMBARDED with an endless barrage of junk email that you never asked for. Let's just be honest about this… you and I both know how annoying it is to be an email subscriber.
The problem is that 99% of the email marketers in the world are horrible at email communication (how's that for irony?). These people are failing to obey some very simple rules of email etiquette and as a result, they end up alienating those who matter the most.
The last thing this world needs is another clueless "email marketer" spamming the innocent victims on their list… so in the next few minutes, I'm going to help you avoid this pitfall by giving you some basic ground rules to follow when you're corresponding with the investors on your buyers list.
Recap
If you've just stumbled across this blog post, allow me to bring you up to speed. This is the 4th and final installment of blog series addressing how to build a buyers list:
In this blog post, I'm going to show you some of the lessons I've learned about the right and wrong way to handle the communication with your buyers list. These lessons aren't always obvious, especially with all the terrible examples who have come before us – so pay attention and I'll point out some clear guidelines that will help you to do this right from the start.
Remember Who You're Talking To
To start with, I think it's important to remember (ALWAYS remember) – why did your subscribers sign up for your buyers list in the first place?
In my case, they signed up for one simple reason… to hear about the new real estate deals I'm bringing to the market.
They did NOT sign up to hear about some new product I'm plugging.
They did NOT sign up to hear about the hottest new educational program.
They did NOT sign up to hear about a bunch of crap that has nothing to do with the key benefits listed on my landing page.
People signed up for my buyers list because they trusted me and in doing so, they gave me their most valuable commodity. The last thing I would ever want to do is violate that trust by doing a "bait and switch" by sending them daily emails full of completely irrelevant information.
Given this – I try to keep my emails short, simple and relatively infrequent. The only time I ever send out a new message is when I have new, legitimate opportunities for them to buy the properties I'm trying to sell. That's it.
Crafting the Message
The email notifications you send out do not have to be fancy. For instance, there is absolutely nothing wrong with an email that looks like this:
Greetings Investors!

We have two new deals about to hit the market next week Monday, July 27:

4 Acres of Wooded Land in Elkhart, IN

Estimated Mkt Value: $10,000
Asking Price: $4,900
Seller Financing Available at $195/mo

1 Acre Buildable Lot in Midland, MI

Estimated Mkt Value: $75,000
Asking Price: $35,000
Seller Financing Available at $495/mo

Check out our listing page for more information!

Ready to buy? Contact us through the listing page or simply reply to this email.
Pretty simple, right?
The emails you send to your buyers list don't have to be long or complicated. In fact, I think shorter is better. If you're working your business right, you should be bringing deals to the table with value that clearly speaks for itself (which means you won't have to write paragraphs of "noise" just to prove your point).
As long as your listings convey the value inherent in each property you're trying to sell, you've done your job.
Summarizing the Property Information
The first step is to create a detailed property listing on my selling website and simply link to the listing in my email.
There are MANY different ways to create and maintain your own selling website, and there isn't "one perfect solution" for everyone – but the option I've used for the past year is called LeadPropeller. It's a website building platform geared specifically towards real estate investors and it's ridiculously easy to use. You can watch me build an entire website from scratch in less than 20 minutes in this video:
Note: I do have an affiliate relationship with Lead Propeller. If you'd like to give it a try, be sure to use promotional code RETIPSTER when you sign up. This will give you 75% off your first month and I'll get a small commission from the sale. Thanks for your support!
RELATED: Why I'm Moving My Selling Website To Lead Propeller
If you don't have a dedicated selling website, another alternative would be to create your listing on a free site like Zillow, Craigslist or Backpage and link to it that way.
The upside is these methods is that your listing may get more exposure this way (since it'll be on a platform with millions of active users), but the downside is that you won't own that platform, which means you can't control the look and feel of the information and what those platforms do with the information you submit.
RELATED: SOLD! How To Write Real Estate Ads That Sell Properties Fast
Alternatively, if you don't want to rely on either your website or the free services like Zillow or Craigslist, you can also create a simple "Property Prospectus Report" – here's how they work:
All you'd have to do is save this report as a new pdf document, save it to the "Public" folder of your Dropbox Account, copy the "Public Link" and embed it within the body of your email.
If you want to use this exact template, you can download it for free right here.
Autoresponders & Rules to Abide By
If you're not already familiar with "autoresponders" – these are pre-written emails that you put together ahead of time, which automatically get sent to your subscribers in a sequential order after they've subscribed to your list.
What's nice about setting up an autoresponder series is that you can take people through a sequence of emails (which begin on the first day a new person subscribes) without ever having to do any work, because you already wrote the emails beforehand.
In my case, autoresponders can be useful in sharing relevant tips and tricks with my audience, which helps reinforce the "trust factor" – because I can legitimately help them learn how to find new deals, improve their investing business and be more effective in their business without asking for anything in return.
Autoresponders are also a good medium for letting your buyers know about your various social media profiles (Facebook, Twitter, G+, LinkedIn, etc). I don't pound my buyers list about this – but I do send out one, polite email, letting them know where they can find me if they want to follow along and be notified about my properties on those platforms as well.
I definitely don't have my autoresponder sequence mastered, so take this advice from me a peer, not an expert. You don't need to send out weekly emails to your buyers list, but as a general rule of thumb, it's not a bad idea to make sure your audience is hearing from you at least once a month – for no other reason than to simply remember who you are.
Promoting Third Party Listings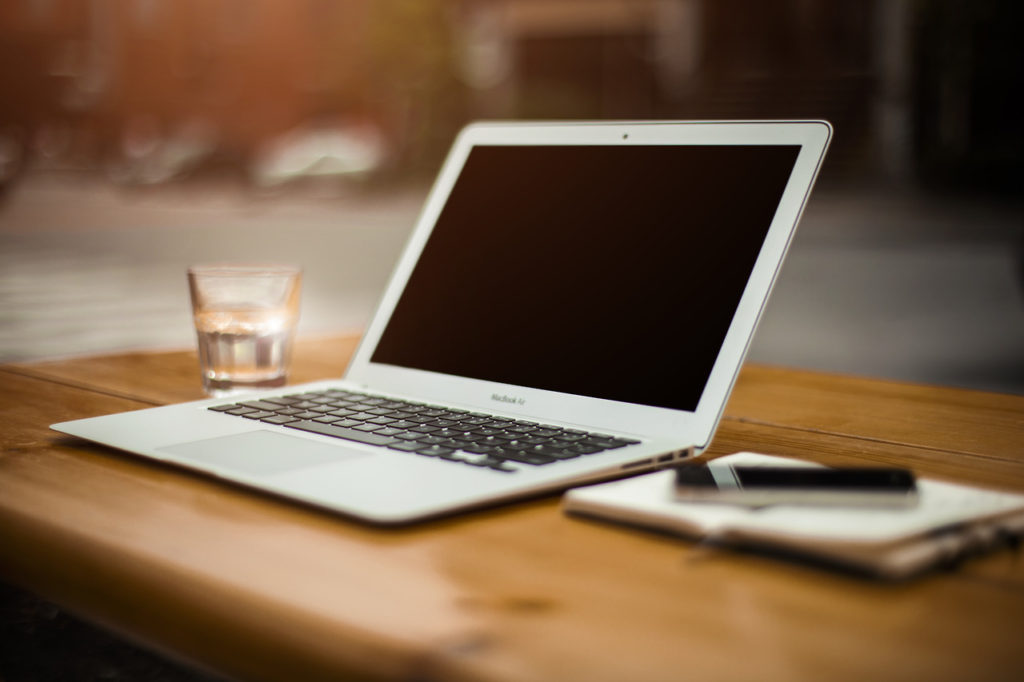 It's also worth noting that while you shouldn't ever sell your list to a third-party, you may encounter opportunities to market properties to your list that are being sold and listed by other people. I've come across this on a number of occasions and under the right circumstances, it can provide a win-win-win opportunity for you, your buyers list, and the third-party.
Remember – just because YOU don't have a property under contract, doesn't mean you can't promote that property on behalf of someone else for a fee.
If you find an investment opportunity that constitutes the same kind of value that you would have brought to the table with your own properties AND you disclose to your audience that you're promoting this property on behalf of a third-party – this could be another way to earn revenue from your list in an honorable, legitimate way (either through a one time fee from the third-party, or a commission from them if/when the property sells). When you boil it down, this is just another form of bird dogging.
Some people run entire businesses that consist of nothing other than this… and when you're able to offer this kind of added benefit to your buyers list (in the form of more opportunities) – why not?
Again – it's important to acknowledge that there's a fine line between adding value for your buyers list, and slipping into the territory of a spammer. It's also worth noting that a few states have specific laws against this type of practice (i.e. – selling real estate on behalf of someone else if you aren't a licensed agent), so be sure you understand what your state's laws entail before you wander too far into this territory.
If you're ever in a situation that blurs the lines between these two territories, think long and hard about what you're doing – because once you've lost the trust of your audience, you're usually not going to get it back.
Final Thoughts
Hopefully by now you're starting to see what most successful investors already know – there is real value in building a buyers list. As we discussed, there are MANY ways to go about putting this together, but not all methods are created equal and in the end, the only way to master this process is to get your feet wet and start learning what kinds of tactics work well with your target audience.
If you want to know what the most effective approach looks like, start putting it into practice in your business and you'll start connecting the dots in no time. 🙂