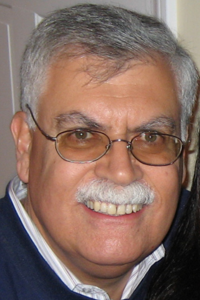 A few weeks ago – I contacted a number of well-known, well-respected experts from our industry and asked them "Why Are Some Real Estate Investors More Successful Than Others?"
It was a great exercise for me to reach out to these folks, because it opened my eyes to a lot of different perspectives and overall, the post was very well received by the REtipster audience (aka – YOU). I got a ton of great feedback – and it was great to see how beneficial it was for everyone.
One of the folks I corresponded with during this interview process was Frank Gallinelli. Frank has an extensive resume and history of excellence in this industry. As a graduate of Yale University, a professor at the University of Columbia, the Founder of RealData® and the author of some of the top-selling real estate books on Amazon.com – this man knows what he's talking about.
Frank actually had more to say than he got credit for in this past February's post, so I wanted to give him some more air time this week, so you can have his FULL take on this issue.
Without further ado – here it is:
—
Why are Some Real Estate Investors More Successful than Others?
I have been dealing with real estate investors for more than 40 years – 30 of those providing investment analysis software – so I have had the opportunity to communicate with quite a number of investors about their deals.
From what I have been able to see, the first trait of successful investors is the same as for successful people in all endeavors: hard work. That sounds trite and trivial, but there must be something about investing in real estate that obscures what should otherwise be obvious. Far too often I see novice investors get sucked into the black hole of guru-land, where they get told just what they want to hear: that riches await and require no effort, no time, no cash, no credit and no clue. All these folks need to do is to register for the $20,000 up-sell seminar where the secrets will be revealed. Sorry, but it simply isn't so. Hard work trumps magical thinking in just about everything, and real estate investing is no exception.
The second trait is one that truly separates the successful from the dreamers: preparation, or more specifically, a willingness to learn first and act second. I see many beginning investors who are anxious to jump right in without taking the time to learn the fundamentals first. Real estate investing is a business. It has its own language, its own specific metrics, and to a great extent its own standard methodology. This is the kind of material I teach in my graduate-school classes at Columbia and try to convey in my books, and I do so because I truly believe it's vital.
Most of the successful investors I talk with can describe and define their deals using the language and metrics that are standard in the industry. They know how to calculate a NOI properly, how to read a pro forma and understand a discounted cash flow analysis, how to figure a projected rate of return. They know how to construct a presentation to a seller or buyer, or to a lender or potential equity partner in a way that delivers information that is important and relevant to that party in the transaction. I see beginners who try to cobble together some numbers that are incomplete, disorganized, and almost impossible for the reader to parse. In doing so, they hurt rather than help their chances of completing a successful transaction. They effectively announce to the seller or the lender or the partner, "I'm an amateur and I really don't know what I'm doing. Would you prefer to ignore me, or to take advantage of me?" The most important action that a person who wants to succeed in real estate can take is to invest in their education before they invest in property.
Perhaps the final trait I would emphasize is the ability to identify and set investment objectives. To say that you want to invest in real estate because you want to make money is a bit like saying your goal in life is to continue breathing. It doesn't really add much value to your plans for the day. Smart investors start by assessing what it is they want to accomplish with their investments. Are they looking for maximum short-term return, understanding that such a property may require a willingness to accept both high risk and a significant amount of hands-on management? Are they seeking long-term creation of wealth with moderate risk, perhaps with an eye to building up enough of a nest egg to put the kids through college? Or are they looking for a relatively low risk investment requiring minimal management, as with triple-net-leased properties, recognizing that the tradeoff is lower, though perhaps less volatile, returns? They not only will seek out properties that meet those objectives, but will also realize that changes in their personal circumstances, including age, may require them to revisit their objectives.
I don't doubt that there are additional characteristics that we could identify, but I believe that anyone who would focus on these three – a willingness to accept the reality that success requires hard work, a serious commitment to education, and the discipline to identify and pursue specific investment goals – should be well on their way to attaining success as a real estate investor.
-Frank Gallinelli
—
If you'd like to read more of Frank's material, you can check out any/all of his three books through our Amazon affiliate links below.