Today I wanted to talk about an issue that most investors will be confronted with at some point in their career (and for most of us, it happens pretty early on) – Where To Find Your Equity Injection When You Don't Have Any Cash?
When we're trying to purchase properties that cost more than a few thousand dollars, most of us will require financing to pull it off. Whether you're working with a bank, credit union, or some other mortgage company – the vast majority of lenders are going to require that you inject a sizeable chunk of your own capital in order to purchase the property.
It's an understandable requirement – because it not only shows your commitment to the project (putting some "skin in the game"), but it also gives the lender a more optimal "Loan to Value" (aka – LTV). In part, this serves to minimize their losses IF you ever default on the loan.
Great – but how can you purchase a property that will bring your business to the next level when you don't have this kind of cash at your disposal? It doesn't have to be an obstacle the derails your business because as with most situations in life, there is more than one way to skin a cat.
Today, I'm happy to share a guest post by a recent acquaintance, Jimmy Moncrief from RealEstateFinanceHQ.com. Jimmy is a real estate investor and bank underwriter who has a wealth of knowledge on the subject of obtaining financing for real estate projects. Enjoy!
——————————————————————————————————
Let me guess…
you just found an amazing real estate deal.
You called your bank for a loan.
They're requesting a 20% cash down payment.
You don't have the money, so you're going to miss out on the deal.
Has this ever happened to you?
Congrats! You are like 99.99% of real estate investors.
It never made sense to me how institutional borrowers got around this. I knew for a fact that they didn't have the cash and yet somehow, they were getting loans and buying properties.
First off, you should know that I'm a bank underwriter. I'm the one who analyses numbers (and the one who gets blamed when loans don't get approved). I'm also a real estate investor, which gives me a pretty unique viewpoint on this topic.
As we jump in, it's important to understand that the primary objective of most banks is to maintain an 80% Loan to Value (LTV) for compliance reasons. While this can thwart the plans of many novice investors with no cash to their name, there are actually 4 alternatives way that you can get around this requirement for a 20% cash down-payment:
1. Offer Another Property With Significant Equity.
If you have significant equity in another piece of real estate, this can be cross-collateralized with your new loan, which will allow your bank to satisfy their 80% LTV rule.
2. Get a Mezzanine Loan
Mezzanine Loans can have very high interest rates (between 8%-18%) AND usually have some kind of equity kicker that entitles them to a piece of the equity in the company.
3. Bring in Equity Partners
Most people are stingy with their equity. I get it. I am too but as they say, 60% of something is better than 100% of nothing. I know a lot of healthcare investors who utilize this strategy to build and buy assisted living facilities. The doctors that work in the facility will put up the cash to finance the project and the real estate investors will be in charge of putting the deal together. Since the investor is so instrumental in putting the deal together, they can often times negotiate to keep the majority control.
4. Private Lending or Hard Money
Hard Money is not ideal for many investors because it is very costly. Private Lending also comes with strings attached. However, both of these are feasible options to get you away from the dreaded 80% LTV rule. Buy the property, stabilize the property and do a cash-out refinance after the fact. I can name a ton of people who use this strategy and make six-figures a year part-time.
I hope the above listed items help you with your financing strategy. For a free report exclusive for REtipster Readers, check out the Top 6 Things You Can Do To Get The Loan You Want From Your Lender (Hint: It Has Nothing To Do With Your Credit Score).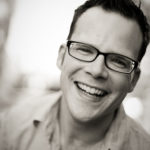 Jimmy Moncrief is a real estate investor and bank underwriter. He blogs at RealEstateFinanceHQ.com