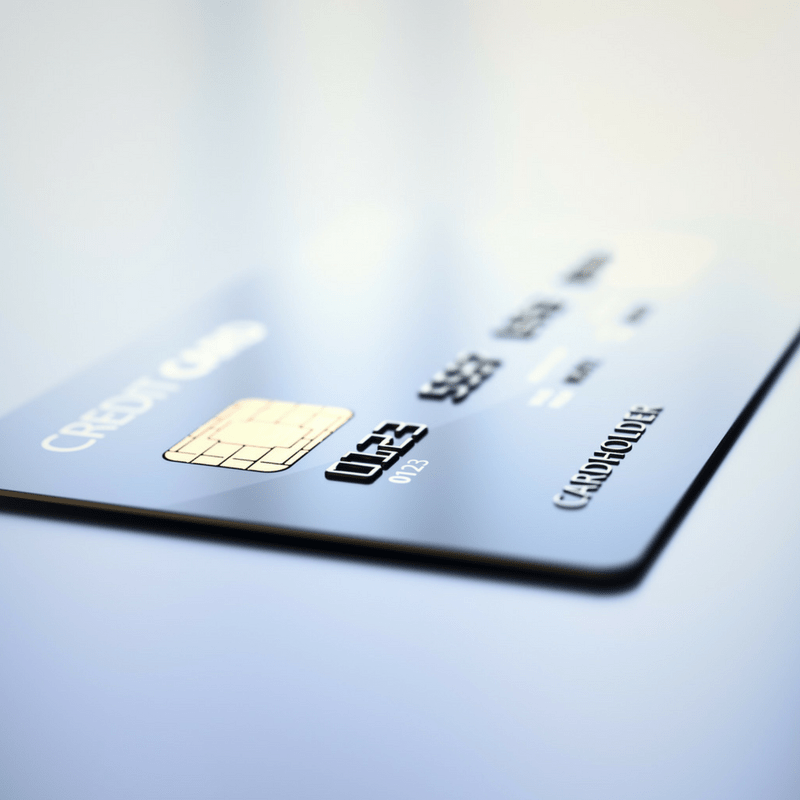 When it comes to selling real estate, one of the biggest obstacles most of us have to maneuver through can be summed up in two words.
GETTING PAID.
Whether you're trying to accept a single payment, set up recurring payments (for seller financed deals or rental properties), collect an earnest deposit or assignment fee – most of us have to slog through a horribly inefficient and outdated way of doing things.
For a lot of years, if I wanted to get paid, these were the options I had to choose from (and none of them were great)…
Wait for the customer to send me a cashier's check in the mail.
Wait for the customer to bring me their cashier's check in-person.
Wait for the title company to handle the transfer of funds.
Wait for the customer to send the funds via bank wire.
Meet the customer in a dark alley to exchange the deed for a brown paper bag full of cash.
No matter which of these options I landed on, it always required extra time to get my money (anywhere from several days to several weeks) OR extra effort from the buyer (a trip to the bank, a trip to my office, signing documents, etc). It was never as easy as I wanted it to be.
Of course, these challenges aren't insurmountable. The average real estate investor has to pick their battles and deal with these obstacles on every deal, but haven't you ever wondered if there's an easier way?
There are few things more frustrating than putting in all the work to get a property sold, only to find MORE obstacles standing in the way of the finish line.
I don't know about you, but I don't need more challenges in my life. There are plenty of excuses that can (and do) cause buyers, borrowers and tenants to "flake out" and not honor their commitments. When we're dealing with transactions that involve a lot of money and emotion – it is CRUCIAL to eliminate hassles and make the payment process as effortless as possible.
The Old Way
For a lot of years, I wanted to rip my hair out with almost every deal I closed in-house.
Every time I found a buyer who said,
"YES! I want to buy it!"
…it was the beginning of a long, annoying, challenge-ridden process to get my money.
At one point, I thought I was a GENIUS by asking one of my buyers to pay me through PayPal.
Unfortunately, after accepting this payment through their system, PayPal immediately caught wind of what I was doing and froze my account. I was surprised to learn that PayPal didn't (and still doesn't) allow users to send or receive money for real estate transactions, and in order to unfreeze my account, they required me to sign an affidavit promising to never do it again.
…so needless to say, PayPal was out.
Back to the Drawing Board
In the subsequent years, I spent A LOT of time searching for a credit card processor who would allow me to use their system to accept credit card payments for the properties I was selling, but I was shocked at how difficult it was to find a solution.
Some companies like Stripe (which is probably the best credit card payment system I know of) seemed like an easy answer – but after reading through their list of prohibited businesses (and having several conversations with them about my proposal), they were very clear that their service was NOT to be used for real estate transactions.
Other companies like WePay, Braintree, Quickbooks / Intuit and Moonclerk also had very similar restrictions, even though some of them don't spell it out very clearly in their online policies.
It seemed like every time I dug deep enough, I eventually came to the conclusion that everybody prohibits real estate transactions. It was driving me nuts – and after enough fruitless searching, I started to give up hope of ever finding a reliable solution.
The New Way: BluePay
Just when all hope seemed lost, I FINALLY learned about an online payment platform called BluePay that would give me their full blessing to receive credit card payments for real estate transactions (Note: I can't take credit for this discovery… I actually heard about BluePay from Miriam in the REtipster Forum – thanks Miriam!).
At first, it seemed too good to be true, so I submitted a new Merchant Account Application, talked with a BluePay sales rep and asked him to check, re-check and re-re-check their guidelines to verify – and their underwriters kept coming back with the same answer.
Real Estate = A-OK

I was told that BluePay can be used to handle ALL of the following types of real estate transactions…
Accepting down payments
Accepting earnest deposits
Accepting assignment fees
Accepting full payments for properties
Accepting monthly rent/lease payments
Accepting monthly loan payments for seller financed transactions
IMPORTANT UPDATE:
Shortly after this blog post was published, I learned of some new rules, restrictions and regulations about when and how BluePay can be used to accept credit card payments for real estate (these are things I wasn't informed about when I first signed up for the service, wrote this article and recorded the video below).
Unfortunately, these rules have basically made it impossible to accept down payments, earnest deposits, assignment fees and full payments for properties using BluePay (however, accepting rent/lease payments and monthly loan payments may still feasible in some situations). To learn more about how these rules and restrictions affect the usefulness of BluePay for real estate transactions, be sure to check out this follow-up blog post.
In order to use BluePay, I do have to pay a monthly service fee – but it's nothing crazy. I'm currently paying $24.95 per month for my BluePay Merchant Account, along with some small transaction fees for every payment I receive.
While the ongoing monthly fee may be a small drawback for some (especially those who aren't doing regular deals each month), I feel like the convenience it brings to the table is extremely valuable for my business.
I'll show you more about how it works in the video below…
If you want to sign up for the service, you can check it out through this affiliate link.
When Credit Cards Don't Work…
Another thing to keep in mind is this – even though credit cards are generally the most convenient way for the average person to make a payment – not every buyer, borrower and tenant will be able to make their payments this way.
Not everyone has sufficient funds available on their cards, and some people just don't use credit cards PERIOD.
If you're looking for an alternative way to collect payments online (whether it's in one lump sum or through recurring payments), one solid alternative to check out is ZimpleMoney, which I explain in much greater detail in this blog post.
It's technically designed as a system for collecting recurring payments directly from a borrower or tenant via and ACH withdrawal (so it's a bit less convenient than simply using a credit card, but can still be done virtually and set up for fully automated payments). This site is designed to be used for recurring payments (loans, leases and rental agreements, etc.) but it can also be tweaked to allow for one large payment by creating a new contract that only requires one payment for the full amount of the sale price.
As always – there isn't ONE single payment option that will be the perfect fit for every buyer and seller, but if you've been searching long and hard for a viable way to accept credit card payments for the properties you're selling, this could be exactly what you're looking for.
Avoiding Problems
If you're going to go down this road of accepting credit card payments for real estate, there are a couple of areas where I would urge caution…
1. Adhere to Proper Use
If you sign up for this service specifically to accept payments for real estate, make sure you ONLY use the service to accept payments for real estate (i.e. – don't also use it to accept $10 from your brother-in-law for the money he owes you from last week).
If you use this service for anything other than what the underwriters approved at the time of your application, you'll run the risk of being forced to refund the money back to the person who paid you. It's a banking and regulation thing – so don't mess with it.
2. Beware of Credit Card Disputes and Chargebacks
When you start accepting credit card payments from customers, it's entirely possible (even probable) that at some point, you'll have to deal with credit card disputes and chargebacks. This happens when a buyer claims that they didn't authorize the charge made to their card – and when it comes up, the laws and regulations are almost always going to side with the card holder, NOT with you.
For instance – if you receive a payment today, and the card holder decides to file a dispute with their credit card company next week, there's a darn good chance you're going to lose that money and it will automatically be refunded back to the card holder.
This can hurt bad – especially when it's a transaction that involves a lot of money. As a merchant, the only real way to safeguard yourself is to collect solid proof, at the time of sale, that the card holder was fully aware of the payment they were making (i.e. – their card wasn't lost or stolen, and you didn't try to trick them in any way).
One way to handle this is by collecting plenty of information from the card holder and getting their signature at the time of sale. This can help serve as evidence that card holder understood what they were doing and they agreed to the transaction. Obviously, these extra steps can involve a bit of extra hassle on the part of the merchant (you), but if you want to protect yourself from any unwarranted disputes, this is something you'll want to get in the habit of doing.
For some other ideas on best practices, check out this article.
Privilege and Responsibility
The ability to accept credit card payments when selling real estate is a MAJOR privilege… and with any privilege comes responsibility.
Be careful not to muddy up the waters by accepting payments for improper transactions that weren't approved with your original application, and be sure to collect plenty of supporting evidence from your buyers at the time of sale to support their agreement to complete the transaction.