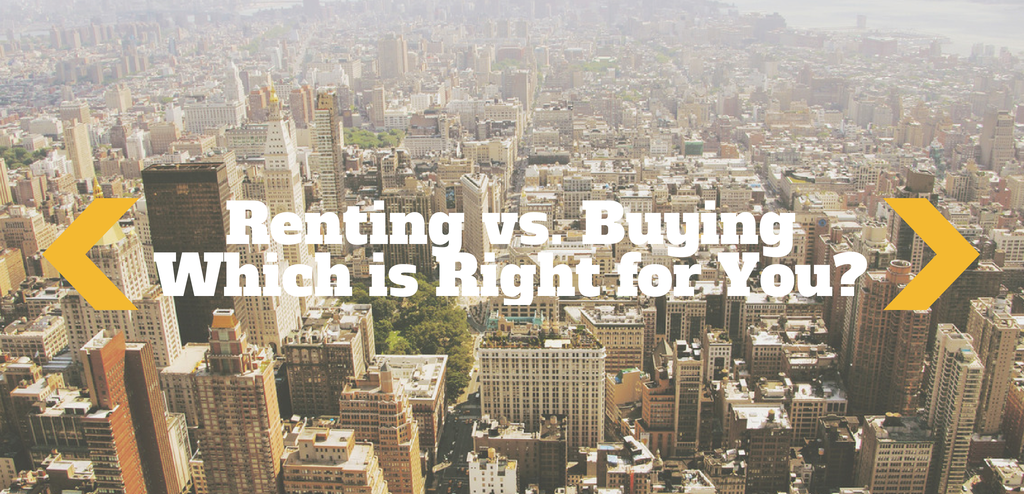 As real estate investors – a lot of us have this pre-conceived bias towards buying real estate rather than renting it. We see everything through the lens of investment, cash flow, appreciation, etc. (as if these things are somehow "guaranteed" if you buy a property instead of renting it).
I had this bias back in 2006 when I was fresh out of college and determined to become a real estate investor. I bought my first house at the height of what turned out to be a massive real estate bubble (I figured real estate was a bullet-proof investment). I ended up dumping $20K of improvements into the house and selling it 3 years later for a collective loss of over $30K (and I was actually relieved I didn't lose more). I got suckered into the erroneous belief that buying is always better than renting and I certainly paid the price for my error.
Real estate can be a tricky investment because every market is constantly changing. Just speaking for my own market, there has been a dramatic shift in property values over the past 2 years in my city. It used to be ridiculously easy to find deals on ever corner. Now days, well – it's a lot harder (especially if you're looking in the same places every other investor is). The deals are certainly still out there (and they always will be), but you need to be smart about where you're looking for them.
It's important to remember that as real estate values go up and down, the rules of what constitutes a good deal doesn't change at all. The amount someone is asking for their property should have no effect on how you make investment decisions (regardless of what the market looks like). If you run the numbers and the numbers don't work, it's pretty simple – don't buy it.
If you really need the space, don't rule out the prospect of renting for the time being – there are plenty of scenarios where it actually does make more sense than buying! If I had taken this route back in 2006, I could have avoided a HUGE financial kick in the teeth. Check out this comparison from SpareFoot.com – it's a great summary of some of the pros and cons of renting vs. buying (and btw, if you need more mathematical direction on what your decision should be, check out this awesome calculator from the New York Times – many thanks to Kevin Vitali for letting me know about it!)…