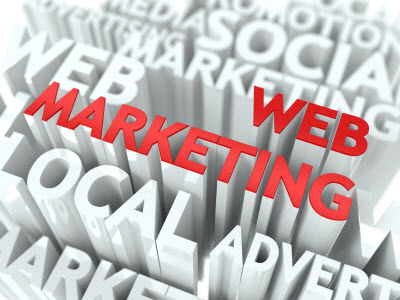 One of the best things I ever did for my real estate business was creating a squeeze page.
If you're unfamiliar with the term – a "squeeze page" is a single web page that captures information, usually for the purpose of on-going marketing and solicitations to those who submit their information.
When I created my first squeeze page, my goal was to have a low-maintenance, set-it-and-forget-it website that would funnel new subscribers into an ever-growing buyers list. My goal would be to correspond with these people whenever I had a new property that I was trying to sell. I wanted to sell my properties FAST – and I knew that in order to do this, I'd have to build an audience that actually wanted to hear about the opportunities I had available.
A website like this has the potential to serve a very important role in your business as well, especially if you want to create a waiting list for the properties you're trying to sell. Think about it – can you imagine selling a property with one email? What if you could forget realtor commissions, skip the 6-12 month waiting period and start selling those things NOW?
The Problem With Squeeze Pages
In the eyes of most people, this form of marketing is practically synonymous with SPAM (especially when they're promoted the wrong way). If you've ever stumbled across a squeeze page when you weren't expecting to, you can probably understand why.
Let's not kid ourselves – squeeze pages are an ANCIENT gimmick of the internet age. They're old hat and most of them do a horrendous job of getting results, simply because they're designed poorly and pushed on people in all the wrong ways… which only serves to annoy, agitate and aggravate unsuspecting people like you and me.
Most of the squeeze pages I see in the real estate space offer very little (if any) value. They over-promise, under-deliver, and are loaded with enough cheese to make the average person sick.
For example – when you land on a page like this or this, be honest… what is your initial, knee-jerk reaction? Do these strike you as a "value-packed" opportunities to gain access to something worthwhile? Does this kind of propaganda demand your undivided attention?
Don't answer that. I'm pretty sure I know what you're thinking.
The good news is – with all of the terrible examples out there, it actually doesn't take much effort (relatively speaking) for YOUR squeeze page to look vastly different and far better than your competition. All you have to do is avoid following all of the terrible examples that have been set for you.
The Trick To Engaging Visitors
In my opinion, most people have been pretty well conditioned to shut down and completely ignore squeeze pages UNLESS they look different.
If you want your squeeze page to look different and get noticed, you need to give people a legitimate reason to stick around for an extra 5 seconds, 10 seconds, 30 seconds… remembering that if you lose their attention for even a moment, you'll lose them completely.
To create a squeeze page that gets results, you need to really give people a reason to respond. In terms of what to say in your squeeze page, there are quite a few ways to go about this – but when it comes to the mechanics of how your squeeze page communicates this information – there are 6 basic suggestions I would have for you:
1. Video Is A Must
Creating and producing videos can be a tedious, time-consuming process, but they're worth it (and they're actually not be as hard as you might think). There are two simple tools you can use to do this: Camtasia and Powerpoint. With these two pieces of software (along with a good microphone), you can create some incredibly compelling videos without so much as showing your face.
For some examples of what I'm talking about, check out this or this (Note: I'm not endorsing either of these products/services – these are just examples of what your videos can look like using Camtasia & Powerpoint).
2. Tell A Story And Keep Listeners Engaged
If you want to catch someone's attention and hold it – you need to give them a reason to keep listening (and this starts from the first second of your video or landing page). Start with a compelling call to attention, keep them engaged, tell a story! As human beings – we are hard-wired to listen to stories, they open up our minds and can help us to see the world in a new way (especially good ones), so use this to your advantage.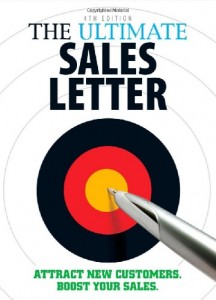 If you're not comfortable enough telling a story, you can always default to talking about the benefits of being on YOUR buyers list, and what they'll miss out on if they fail to act. Again, you can defer to this post if you're looking for some general ideas on how to be persuasive with your message. I'd also highly recommend the book The Ultimate Sales Letter by Dan Kennedy for more information on how to write a compelling message for your squeeze page (this is seriously one of the best books I've ever read on the subject).
3. Be Enthusiastic, But Skip The Cheesy Salesman Approach
As obvious as it sounds, this can be surprisingly tricky for a lot of people. We've all seen the classic example of what a cheesy salesman looks and sounds like – and for some reason, this is how we think we're supposed to come across to people.
Well, it's not. It's important to speak with enthusiasm (be sure to smile when you're talking – people can tell!), but don't forget to act normal.
There is a fine line between over-hyping your service and simply communicating the benefits that people will receive. Don't try to hard-sell, don't over-promise, don't get pushy, it will only hinder the message you're trying to deliver. Just act like a normal, relate-able human being and your message will be powerful!
4. Make Your Visitors Wait For It
I actually learned this little trick from Ryan Deiss (one of the bigger names in Internet Marketing). On most squeeze pages, one of the first things that you'll see is a form that looks something like this: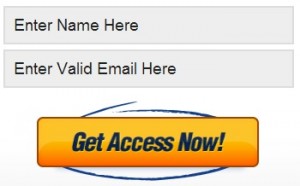 Well… I don't know about you – but whenever I see this kind of thing – my B.S. meter immediately kicks into gear, and this is usually how I react: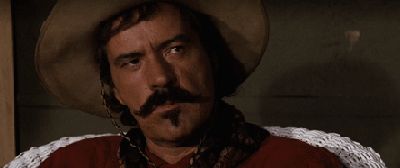 Source: ebaumsworld.com
So… one way to avoid this kind of knee-jerk, negative response from people is to hide this form until several minutes into your video presentation.
Why? Because in doing so, you are buying yourself some time.
Most squeeze pages make the fatal error of blasting right out of the gate with SELL SELL SELL!!! but the problem is – most people don't want to be "sold" on anything. By allowing yourself to build some credibility, establish a "relationship" (for lack of a better word) and earn some trust – your viewers will be MUCH more likely to hear you out and respond to whatever you're offering them.
When you aren't asking for anything upfront, people won't know if your purpose is to sell something, gain support for a cause, inform the public about something, or who-knows-what. It can be highly advantageous for you to deliver your message before you ask for anything. That's what I've done with my squeeze pages and trust me, it works. As odd as it may sound, a lot of people are more likely to stick around for an entire 12+ minute presentation (rather than clicking off in the first few seconds) IF the message is compelling, IF you can communicate the value and IF you make them wait for it.
5. Take Some Control Out Of Your Visitor's Hands
Depending on where you host your video (I've used both Amazon Web Services and Lead Player for mine), it's helpful to NOT allow your visitors to fast-forward through your video (or even see how long the video will last).
When you don't allow you visitors to see this information, they have no choice but to listen to your entire message, in the exact order you intend for them to hear it. Again, it may sound strange, but curiosity has a way of keeping a lot of people on the line… especially when they aren't sure where you're going with your message – but they want to know what you're all about.
6. Pay Attention To What Catches Your Attention And Do The Same Thing!
I always pay very close attention to the type of content that really draws me in. Whenever I read a blog post, see a squeeze page, read a book or watch a movie that captures my undivided attention – I really want to understand why. I know that if any particular message or medium works on me – it will probably work for thousands of other people as well.
A well-built squeeze page can literally be worth millions if it has the power to draw people in and convert visitors into sales or subscribers. This is a big deal!
If you want to see some examples of sales videos that have been proven to convert like crazy – take a look at these top earners from the ClickBank Marketplace:
(again – I'm not endorsing any of these products – these are simply examples for you to check out and see what kinds of video concepts have been proven to work).
How To Build Your Own Squeeze Page
If you want to get started building your own squeeze page, you can do it the exact same way I did. I used a program called Optimize Press (aff link), which is an all-in-one solution to create beautiful, professional, results-driven squeeze pages. While it still takes some creativity on your part (to write the actual ad copy and/or create your video) – Optimize Press can get you most of the way there.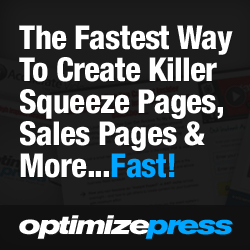 When I signed up for the program, I knew absolutely nothing about how to build websites. Zero. Creating a squeeze page seemed like a great idea – but I had no idea where to start and I knew I wouldn't be able to pull it off unless someone held my hand and showed me how to do EVERYTHING throughout the entire process.
Therein lies the beauty of Optimize Press. This program is chocked full of video tutorials and step-by-step instructions on all of the tools you will ever need (and then some) to get your first squeeze page up and running.
They made it so easy for me… I was pretty sure a kindergartner could follow along with it (which was really good, because that was exactly the level I started from).
If you're serious about getting your first squeeze page up and running, this is a tool you NEED to have in your toolbox.