Hey there! I'm Seth Williams, Founder of the REtipster Blog. If you're looking for the fastest, no-nonsense way to start (and grow) your real estate investing business, this page is for you.
I don't like wasting time, nor do I like working harder than I have to – and the primary focus of this blog is to help you avoid both of these things by directing your attention towards the strategies that work.
Throughout this website, I'll show you how I've built my real estate businesses through some powerful investing techniques that most of the world is completely oblivious to (and with any luck, I'll show you how to do the same thing). Stick with me and I'll explain how some of these largely overlooked strategies can be used to tap into some INSANELY profitable opportunities that most people can only dream about.
The REtipster Business Model
In the video below, I'll illustrate what a well-diversified real estate business looks like. As you can see, this is a model that generates several sources of income that function independently from each other. Make no mistake – it takes some serious time and effort to create this kind of system, but once it's established, you can earn an amazing income that stays strong in good times and in bad (because it doesn't live and die by the fate of any ONE business endeavor).
Through some fairly straightforward steps, I'll show you how to build passive income that will last a lifetime (and beyond) and how you can do all of this on a part-time basis, without risking your life savings. We'll dive deep into the details on the investing techniques that have worked for me – and with a little bit of action, you can put these same things to work in your life today.
My Exclusive Ebook: "INVESTOR HACKS!"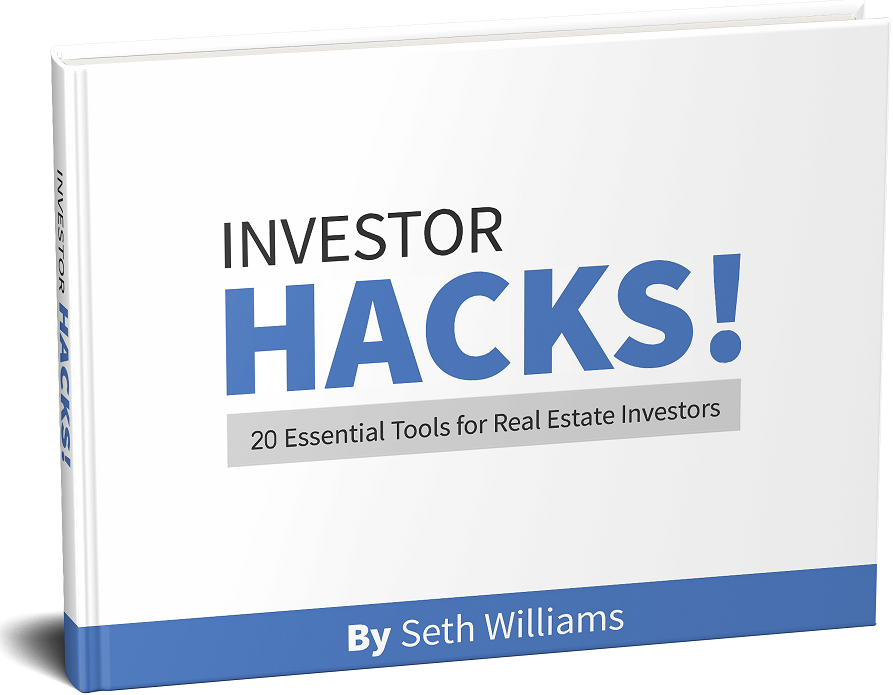 Before you jump into your real estate business with both feet, I'd love to share with you 20 of my best tips and tricks on how to get started on the right foot.
The content in this ebook is exclusive and you won't find it anywhere else. You can get immediate access to this ebook (and a truckload of other free tools) right now – just click the button below to get started.
Popular Posts
There is a pretty extensive library of articles throughout this blog. While you're welcome to browse through all of them at your leisure, I wanted to draw your attention to some specific articles that have been particularly popular since this blog first went online in 2012:
Finding Great Deals
Selling Properties Quickly
Productivity Tips
Land Investing
Rental Properties
Quick Start Guide
Want to follow my exact business model? If you're looking for a full-blown course that covers every essential aspect of how my business works, you'll want to check out the REtipster Club – a separate membership website with a 12-module course (and much more) that discusses all of this in great detail.
If you'd rather stick to the blog for now, here's an abridged "quick start" guide that will get you started…
The links above cover some of the basics of how my land investing business works. Get familiar with these concepts and you'll be equipped to go pretty far.
Join in on the conversation!
In the end, this blog isn't about me. It's about you. YOU are the reason I've poured thousands of hours into this website, and a great way for us to stay connected is through Twitter, Facebook, LinkedIn, YouTube and G+.
Seriously – I love to interact with the people who read this blog, so if you haven't already, be sure to reach out to me on social media!
Lastly – Please Know This
There is nothing particularly special about me or my story. I'm just a guy who has tried and failed at many things – and finally started working smarter rather than harder. My goal is to share as much of this knowledge with you as possible. Hopefully I can do my part to make the internet a better place for real estate investors.
Thank you so much for your support – I look forward to connecting with you soon!