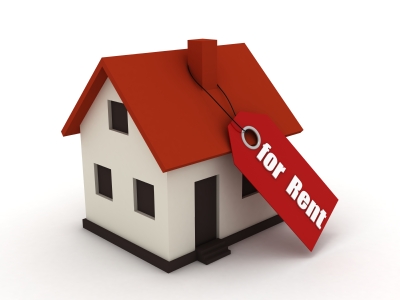 Finding, evaluating and buying profitable rental properties is an essential task that you need to MASTER in order to build a permanent source of passive real estate income.
When I first got started as an investor, I spent a lot of time trying to find these types of properties. I remember spending hours upon hours scanning my local MLS listings, desperately trying to find a deal that would cash flow.
After running the numbers on dozens of properties, I was surprised to find that it was actually very difficult to find even a single property that would justify my investment. At the time, it was 2005 and housing prices were through the roof – which made this a very difficult task (especially when I limited myself to ONLY the properties that were "listed"). Needless to say, it was extremely discouraging.
I eventually figured out that I was dealing with two fundamental problems:
I didn't have an effective way to find motivated sellers and get them calling me. I was relying ONLY on unmotivated sellers who were holding out for top dollar. This approach just wasn't going to cut it.
I didn't have an effective way to analyze properties or determine their potential profitability. I needed a basic, but highly reliable method so I could calculate exactly what I was getting into.
After a lot of research and learning, I was able to find some very effective ways to solve BOTH of these problems.
Both issues are equally important to deal with but for obvious reasons, Problem #2 cannot be addressed until Problem #1 has been handled. In other words, you cannot worry about analysis until you have something to analyze. This may seem obvious, but it's important to reiterate this so you can prioritize correctly and deal with first things first.
If you haven't figured out how to find motivated sellers yet, go and read this or this first, THEN come back to this case study.
The Reason For This Case Study
The purpose of this guide is to show you exactly how I handle Problem #2 (above).
I often find myself evaluating rental properties and consulting with other investors on how to find/evaluate/buy their own deals – so I thought it might be helpful to dedicate a series of blog posts to explain exactly how I do this. These posts are intended to provide a very brief education, where I will show you the entire process that I go through when buying a rental property, which includes some of the following steps:
First Contact with the Seller
Quick Property Evaluation
Running the Numbers
Making the Offer
Getting the Acceptance
Property Inspection
Due Diligence
Closing Process
First Month's Rents
What to Expect Going Forward
I realize that if you're reading this, you may fall into a few different categories:
You don't know how to find a legitimate, profitable rental property
You understand the theory, but have never actually purchased a rental property before
You don't understand how to analyze and evaluate a rental property the right way
You need a better understanding of how the entire process works, from start to finish
You don't have a proper set of expectations about what a rental property should produce, and why investors buy them in the first place
These posts are intended to show you exactly what steps I go through, what my expectations are, and how I ensure my (or my client's) return on investment. I'm a pretty big fan of "on-the-job training", so I figured the most practical way to show you this process would be to use a real life example that I'm dealing with right now.
First Contact with the Seller
In early December 2012, I received a voicemail in response to one of my bulk mailings (I had used Template #3 for this particular mail campaign).
This mailing was actually sent out in the summer of 2011 – and this guy just held onto my postcard and called me about 16 months later (another reason why I love direct mail – residuals).
This was his first voicemail to me:
(note: caller's name and address have been removed from this recording for privacy)
Quick Property Evaluation
Once I got this message and learned the basic details about this property (i.e. – the owner's full name and property address – which were edited out of the above audio clip), I went to work.
I was fortunate in some respects, because I was very familiar with this neighborhood. I had sold a similar house a few blocks away for $88,900 in late-2009 (when the market had already taken a huge dive), so I had some perspective on what a house like this would legitimately be worth.
Before I called the prospect back, I went through my quick property research process and learned most of the pertinent details about this property. The property was a single-family home with 2 bedrooms & 1 bathroom. According to the seller, it generated approximately $750 per month in rent. Using AgentPro247, I learned that the seller purchased this property eight years ago for $55,000 – which gave me some perspective on where he was coming from.
Armed with this basic information, I called the prospect back.
After roughly 4 minutes on the phone with the property owner, I asked him (point-blank) if he would sell his property for $30,000 – $40,000.
He replied very quickly with, "Yes, I would consider that."
Later in the week, I called the seller back and told them that our offer would likely be for $25,000. He said that he would think about it.
A few days later (after hearing nothing from him), I called him again to see what he was thinking. He said that he was hoping for something more in the $30K – $40K like I initially stated. After hearing this, I realized pretty quickly that I should have suggested an even lower number to begin with. Setting his expectation in the $30K – $40K range right out of the gate probably wasn't smart. It's generally easier to start low and negotiate up, than to start high and negotiate lower. Lesson learned.
Eventually (after a few more discussions and deliberation) we settled verbally on a price of $27,500 cash, with all closing costs paid by the buyer. In other words, the buyer (aka – me) would have to cough up another couple thousand dollars in order to close the deal (this includes things like title insurance, closing fees, property insurance, pro-rated property taxes, etc).
Show Me The Money
Now, most people don't have $27,500 sitting in their checking account at any given time, and I am no exception. Luckily, I know a few people who do.
I called one of my cash buyers and gave them a quick overview of the deal. They were very interested in finding out more. Like most people, they were stuck with Problem #1 (above). They have plenty of money to invest, but they don't know how to find good deals. These are excellent people to have on your buyers list because in their minds, any property at 70% or less of market value is perceived as "AMAZING" and will get them very excited.
Luckily, I have all but mastered the art of finding cheap real estate (FAR below 70% of market value) so when I told them about this deal, I had their attention very quickly. I gave them a general overview of the property ("2 bedroom, 1 bathroom house on the southeast side of town, a 1.5 stall garage close to the local public school, etc."). I also prepared a Rental Property Analysis to show them exactly what kind of ROI they could expect from this property as a rental unit (we'll talk about this more in Part 2).
After seeing my basic property prospectus report, my cash buyers said they were "ready to go with cash in hand", contingent on an acceptable home inspection and verification of all of our assumptions.