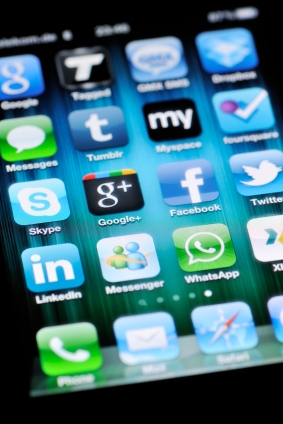 There is no question that the technology around us has changed dramatically over the past five years.
In a world that was once dominated by the desktop computer, the release of the first iPhone in 2007 started a major shift in people's usage of handheld computing devices.
As you probably know, this development created a massive new market for mobile phone apps which has opened up the floodgates of innovation. If you haven't already jumped on the smart phone bandwagon yet, you're probably missing out in a big way.
Of all the apps I've bought and tested over the past few years, a few of them have made a particularly meaningful impact on the way I do business. Above all, these apps have been instrumental in helping me streamline my business activity, which has made my life a lot easier.
Here's My Current Top 10 List:
This mortgage calculator from Zillow has been a great tool for a number of reasons. Whether I'm looking to calculate payments on my next property purchase, put together a seller financed deal or refinance an existing mortgage, this app is fast and functional in a very simple, easy-to-use layout. I frequently find myself pulling this out when evaluating new projects and determining how each deal fits into my budget. If you find yourself making payment calculations on a regular basis – you should have this tool in your smart phone arsenal.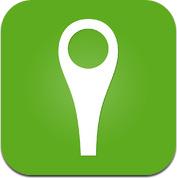 I love this app because it's a very effective and user-friendly translation of the original Trulia website. Trulia (which is known for it's investor-friendly tools and layout) makes it easy to find properties and surrounding comparable listings in any area of the country with an awesome interactive mapping feature. With this app, you can get all of Trulia's helpful tools from the convenience of, well… anywhere!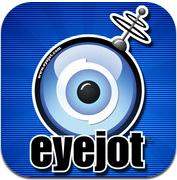 Have you ever received a video email? I remember the first time I did and it blew my mind. It's one thing to get email correspondence from someone you're working with, but it's something else entirely to see their face and hear their voice when they're trying to deliver that same message. Video email is an insanely effective communication tool that you NEED to be using in your business. If you aren't using Eyejot yet, sign up for your free account today on the Eyejot website.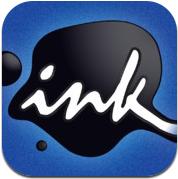 I just recently discovered this gem and I have to say, I'm pretty impressed. This app allows you to sign documents and get signatures quickly and easily from your mobile device. If you're doing closings and signing documents on a regular basis, this is a must-have app that will save you time and eliminate the need for you to print hard copies of your business documents. Probably the best part of this app is that it allows you to have access to the current copy of every contract at all times. Great for signing leases, purchase agreements, rental agreements and more.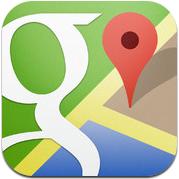 I know, this app is pretty basic (and comes as a staple on most smart phones these days). Well, there's a reason for that… this app is a highly functional and useful tool for a lot of people in a number of different industries. I use this app regularly for several purposes, including: navigation, locating properties and finding places of interest.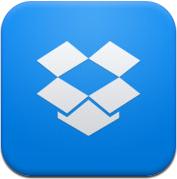 Most us have heard of (or are heavily using) DropBox by now. Dropbox is a FREE cloud storage and file synchronization service that has exploded in popularity – but did you know they have a mobile app? In my opinion, this enhancement took their service from being "pretty cool" to "freakin' awesome!" Since my entire business is stored in my Dropbox account, this app allows me to pull up virtually anything on my iPhone in a matter of seconds. Contracts, photos, videos, notes, templates, etc… it's ALL in the palm of my hand, wherever I go.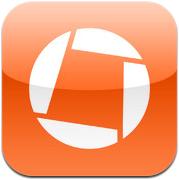 My real estate business has grown increasingly paperless over the past couple of years and this app has played a significant role in helping me get there. If you need to fax or email a pdf document in a hurry – guess what… you don't need a computer OR a fax machine. This app will turn any image into a pdf document in a matter of seconds – and it produces a high quality file that is almost indistinguishable from a regular scanned document. Coming in at a whopping price of FREE, it's hard to beat.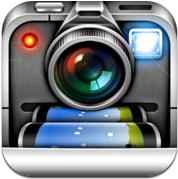 As I mentioned in my post on Virtual Tours, this is an insanely useful app when it comes to taking photos of the properties that you're trying to sell. Providing good pictures to your potential buyers/tenants/customers is HUGE in the world of real estate. Without a good, quality representation of your property, you're not going to get very far with finding people to do business with. This is an app that I use whenever I possibly can, because it's quick, easy, and delivers great results.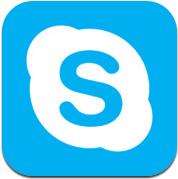 Are you using Skype yet? If not – you might want to think about it. Skype was one of the original pioneers of free internet voice and video chat. They're also one of the cheapest phone service providers around (at the time of this writing, I pay less than $10 for 3 months of unlimited global phone service). In addition to phone communications, I also use Skype for face-to-face conference calls with clients and buyers alike. With a tool like this, doing business from across the country (or across the globe) is no problem, and you can do it all from your mobile device!
10. RingCentral (Subscription Required)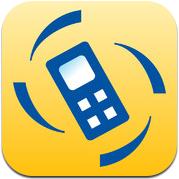 If you have a subscription plan with RingCentral.com (which I do), this can be an amazingly helpful app to keep all of your phone and fax communications cloud-based. What's better yet – you can use this app to call people from your business phone number. If you're as protective as I am about giving out your personal cell phone number (via the caller ID of the person you're calling), you can use this app to call from your RingCentral number – thereby allowing you to keep your personal and business communication completely segregated (as they should be).
As you can see, some of these apps are great for more than just real estate – they can be used for other types of business ventures (and even your personal life) as well. The majority of these apps are available on virtually every major mobile platform – so it doesn't matter which device you're using.
What Kinds of Apps Do You Use?
I know there are probably a TON of great smart phone apps that I don't even know about. If you've discovered a great smart phone app that you think the real estate community needs to know about – leave a comment below and tell the world about it!