My intent with this blog is to give you a transparent look at how to make money with real estate on a part-time basis.
It isn't easy and generally speaking, it takes a lot more work than any late-night infomercial will lead you to believe – but it is possible and with the right direction, you can save yourself a lot of frustration by pursuing the right things and prioritizing your goals the right way. I want you to make as much money as possible in this trade because once you do, it will change your whole outlook on life.
Why You Should Listen To Me
There are a few reasons:
I have been an active real estate investor since 2006. Since then, I have built three separate businesses that have grossed into the hundreds of thousands and have helped a lot of people solve their problems with real estate. The investing strategies that I chose to pursue are not the most glamorous and they generally aren't what you see on TV, but they work and they have allowed me to avoid dealing with competitors and to streamline my processes – eliminating many of the headaches that real estate is known for.
I have nearly a decade of experience as a commercial real estate banker. Through my years in the banking industry, I have closed hundreds of real estate transactions and worked with dozens of other investors, bankers, small business owners, title companies and attorneys. After years of working with other people in this industry, I have learned the ins and outs of this business from many different perspectives and I can give you my honest assessment on the things that do and don't matter as you're buying and selling properties.
All of my investing has been done on a part-time basis (and much of it occurred during the worst economic recession of our lifetime). I am walking proof that you can absolutely attain huge success in this business, and you can find it:

Before you quit your job
Even when market conditions are "terrible"
Without access to a massive reserve of cash
I'll be the first to admit that it has taken a lot of motivation and ongoing persistence, but success was very much within reach – and I didn't need to put everything on the line in order to find it.
Probably the least important reason (but still worth mentioning) is that I do have an M.B.A. in Business Administration and a B.A. in Business & Communications. I'll be the first to tell you that a college degree is NOT necessary to succeed in real estate – but for what it's worth, I have studied this stuff in great detail. My years in the academic world have given me a lot of insight and understanding into the corporate and entrepreneurial sides of the real estate business.
I started this blog because I realized (after doing dozens of free consultations with other investors who were frustrated and confused) that there is a lot of misleading information in the world of real estate. People are rarely given the full story about the risks and difficulties involved when they're starting their own businesses or growing into a new investing niche. Real estate can be a very difficult road, especially when people aren't fully informed about what exactly they're supposed to do.
I've seen plenty of successes and frustrations during my investing career and my hope is that you will be able to glean some helpful tips and tricks from this blog – things that will help you make more sense out of this profession, steer clear of failure and find success sooner rather than later.
The Reason for Real Estate
Real estate isn't without its flaws and headaches. When I first got started, I knew it wasn't going to be a trouble-free road. I also knew it was a proven method for building wealth – one that countless people across the world had been using for thousands of years to gain financial freedom and achieve dreams. I knew it would provide certain tax advantages, passive income, asset appreciation and more. In my mind, the only real concern was to find a strategy that would actually help me accomplish my goal fast and effectively. I didn't have the patience to wait 20 – 30 years for good things to start happening.
As I started diving into this new business, I learned pretty quickly that an effective strategy was actually very difficult to find. I used to spend hours upon hours reading business and investing books, desperately trying to find a competitive edge that would help me win with real estate. There were hundreds of authors out there – all claiming to have the one secret key to success – but after reading dozens of these books, it seemed like a lot of these people were just putting a different spin on the same basic concepts – most of which weren't even effective! These people were great at getting published and selling themselves, but their investing strategies weren't anything special – most of them were just regurgitating the same information that had been sold to hopeful investors for the past 40 years.
It was frustrating, to say the least.  I was spending a lot of my time, energy, money and trust on these people who weren't interested in (or even aware of) my journey. Were they giving me some legitimate ways to invest in real estate?  Well…    maybe their methods worked back in 1980 – but I was looking for some strategies that were current and effective, and would cut through my competition and help me close on opportunities right now.
It took a lot of research, endurance and a little bit of luck, but after putting many, many hours into finding the most effective investment strategies, I was finally able to find a few approaches that worked very well.
Fast forward four years, and I had completed over 70 profitable transactions and pulled off my single largest deal to date – which pulled in more money than my entire annual salary from my day job: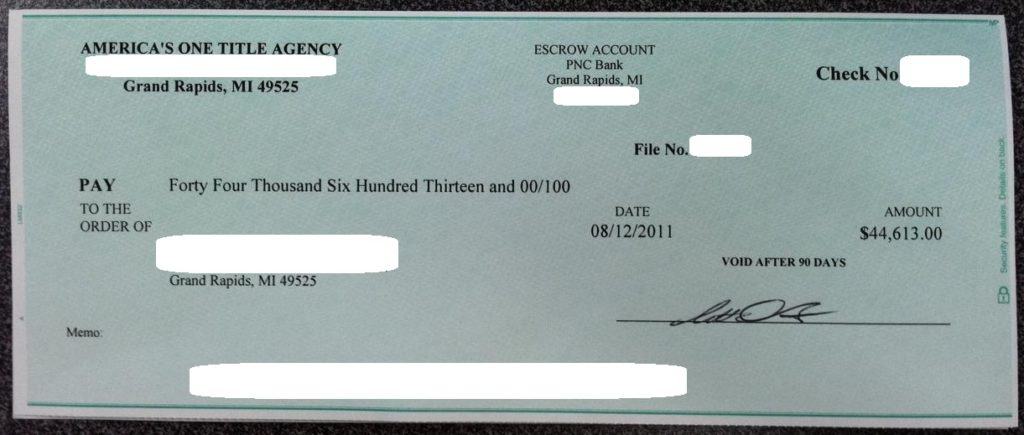 Obviously, it was great to hit a "home run" like this – but I can't deny that it was just as exciting to continue pulling in pay checks from some of the smaller-but-notable deals like these (some of which have become an ongoing source of passive income):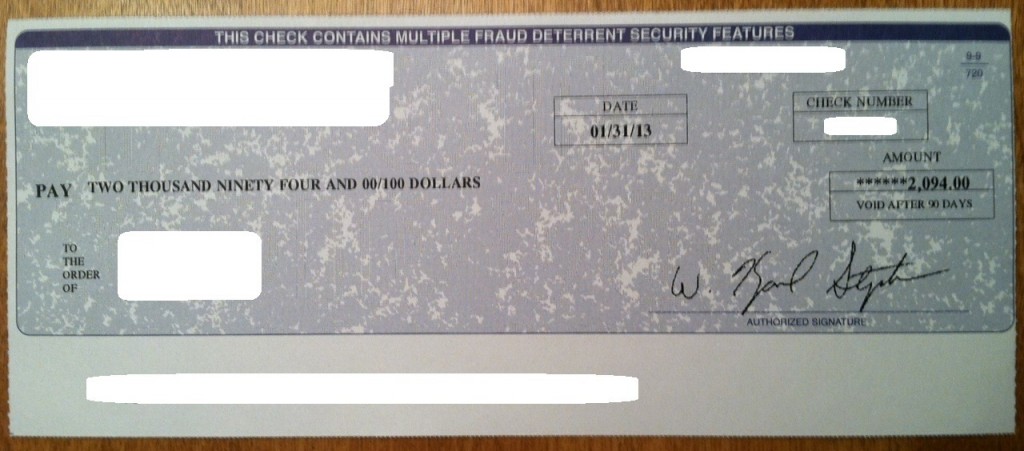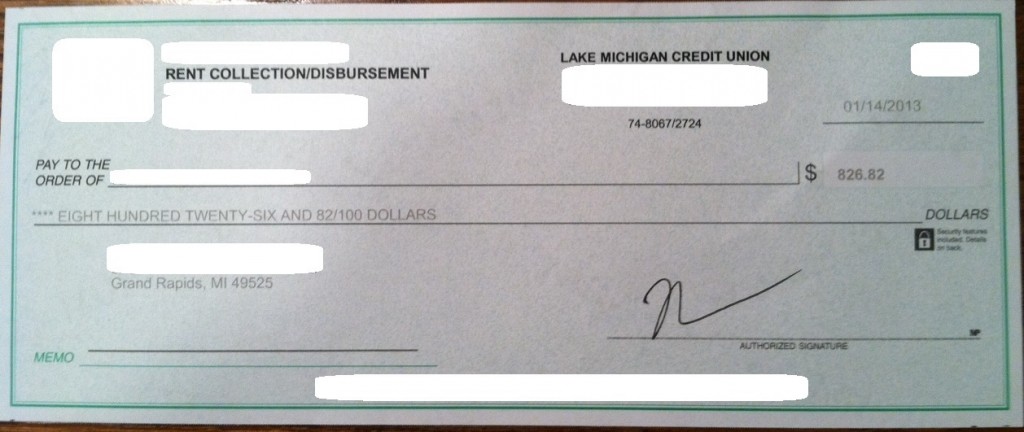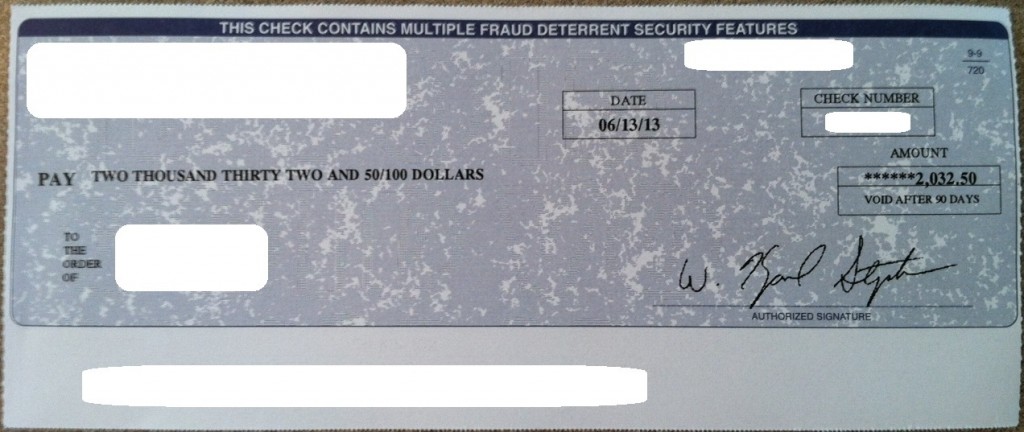 That first "home run" was a big deal – not just because of the money, but because it gave me tangible proof that I was doing something right. I had ACTUALLY figured out how to make some serious money with real estate!
Once I knew that this kind of pay-day was attainable by an average guy like me, it changed my whole perspective. I realized that the biggest obstacle standing in my way was my own lack of confidence, and I needed to think bigger. Once I had a big fat check in my hand to prove that I knew what I was doing, the game started to change.
The Issue In Our Industry
Through my years of trial and error at making money with real estate, I was fed up with a lot of the people in our industry. There were A LOT of self-proclaimed real estate "gurus" who claimed to have this "magic bag of tricks" to success.
I have bought a number of these books and courses for myself over the years (maybe you have too). I can tell you with all honesty, that some of these authors and teachers are very smart and innovative real estate professionals who have legitimately complied some brilliant new approaches to real estate. I have a great deal of respect and admiration for these people.
Unfortunately, there are also a lot of slick "car salesmen" in this business. They do a great job of selling themselves, their products and their services, but they do a terrible job of delivering a sustainable approach to real estate investing. They're great at talking big and making sales, but when it comes time to deliver – their strategies make very little business sense and their results are virtually impossible to achieve. Essentially – they are selling a dream, with very little (if any) substance.
It's been painful to watch. With every new sales pitch I see, I get more and more disgusted with the cheap sales tricks that have infiltrated this industry. It's annoying (to say the least) to see a self-proclaimed "expert" make millions from the products they sell, NOT from implementing the systems themselves.
How do you know who to trust? Who should you really be listening to?
Why I Started This Blog
In mid-2012, a friend of mine introduced me to the Smart Passive Income blog by Pat Flynn. While Pat Flynn's blog was completely unrelated to real estate, I took some time to read through his material and learn about his philosophy. I was blown away by this guy's integrity. To see someone being so honest about their successes and failures, their willingness to share unbelievable amounts of value for free, and to be upfront about their marketing techniques really made me stop and think. When I saw what he was doing for his online community and how many people he was helping, I decided that I needed to be the same kind of resource for the real estate investing community.
You and I both know that there is A LOT of hype around real estate. There are plenty of people who are going to tell you what you want to hear and sell you a bunch of pie-in-the-sky nonsense that doesn't work.
I am not one of those people.
My goal isn't to sell you on real estate. My goal is to show you the truth about this profession and to make your path to success as smooth and trouble-free as possible. I've experienced some of the pitfalls that come with making the wrong decisions and I want you to avoid making some of the same mistakes I did. I know this industry has a desperate need for honesty and realistic expectations – and that's why I've invested a lot of time and effort into creating and maintaining this blog.
I want to be completely transparent with you about what does and doesn't work as a real estate investor. I'm here to show you the numerous things that I've learned (and continue to learn) in my years of doing transactions. If I succeed or fail at something, I want you to know about it. Through my transparency with my experiences, my businesses, my strategies and my income, you can benefit too.
If you're not in this business yet but are considering it, I hope you can use this blog to get a REAL perspective on what the investing profession is like. Like I said earlier, it's not easy. It takes a lot of work. And more than just work, it takes a competitive and sustainable strategy.
Through this blog, you may even find out that real estate isn't something you want to do! If this is the conclusion you come to – I'm sorry to see you go, but I'm also happy to save you years of heartache and frustration.
Personally, I am cut out for this business. I love it. On the other hand, many people aren't. If the reality of this business doesn't suit your gifts and abilities, you owe it to yourself to pursue a more appropriate dream.
Trying to do what every other investor is doing won't cut it. My hope is that through this blog, you will learn to make decisions on your own without wasting your time and money (believe me, I've already done enough of that for the both of us).
Finally… please know this:
I am not a real estate guru. There is nothing particularly special about me or my story. I have literally done ALL of these real estate transactions (making tens of thousands along the way) in my spare time and the strategies I employ in my business are not "secrets" per se, but they do work and I have first-hand proof of that. If you're diligent enough, there is no reason you can't replicate all the same things I've done.
The fact that I have been able to find this much success in my spare time should tell you something. You don't need to have millions in the bank to buy real estate. You don't need to quit your job (or get fired) before you can get started. You can literally start today. Right here. Right now.
Earning any type of income from real estate takes a lot of hard work, a lot of patience and a little bit of luck (that's the honest truth). Yes, I have had some significant successes over the years, but I'm not here to tout my own figures and inflate my ego. I want to inspire you and help you figure out how to succeed in this business for yourself. With the right strategy and enough persistence, you will get lucky too – there is no question.
Thank you for taking the time to read this, and I hope to see more of you soon.
All the Best!