What does "Pro Forma" mean?
A pro forma is a future projection or prediction of financial performance for a business or income-producing property. Pro forma statements can be prepared as both income statements or balance sheets, usually over one or more operating cycles, one year at a time.
REtipster provides real estate guidance — not tax or investment advice.
This article should not be interpreted as financial advice. Always seek the help of a licensed financial professional before taking action.
Pro Forma Explained
Pro forma statements are an attempt to show the anticipated profit, losses, and change in the value of a business or income-producing asset based on certain actions that are implemented within the projected time period.
In the case of an investment property, these actions might include renovations, filling vacancies, or simply increasing rents to current market standards.
In the case of a business, these actions might include hiring new employees, investing in better infrastructure, implementing new efficiencies or expanding a new or existing arm of the company that will result in more revenue.
A pro forma is often presented as a type of income statement. They are used in many different scenarios and industries, such as:
When banks are underwriting a commercial loan, they will look at the applicant's pro forma statements to see where the business is headed and what impact will be made by the new debt.
When investors are being briefed on a potential investment opportunity or performance update, the pro forma will help them understand where the business is headed.
When two companies are merging together, the pro forma will help both parties understand where the other is headed and what financial result will come about as a result of the merger.
Pro forma statements can be very useful in making a business decision, but their usefulness is limited by their accuracy, and their accuracy is limited by the quality of assumptions that were made in the preparation of the pro forma. Since pro forma statements are essentially an educated guess about what financial statements will look like in the future, careful consideration is required in order to prepare projected financials that actually have a high likelihood of coming to fruition.
It's not uncommon for a loan applicants or commercial real estate broker to prepare a very uneducated pro forma and/or intentionally inflate or exaggerate some aspect of a pro forma statements in an attempt to impress the decision-makers who are reviewing them and making the final decision.
For this reason, it's important for all parties involved to carefully review the projected numbers and use discernment to verify the accuracy of the numbers and likelihood the final outcome following what the pro forma says.
How A Pro Forma Income Statement is Generated
When a pro forma income statement is created, the person creating these statements will often begin by gathering the most recent historical profit and loss statements.
After that, there are four steps they typically follow:
The preparer will assess the current condition of the business or property and determine what opportunities exist that will be acted upon by the owner.
Then the preparer will use realistic market assumptions to determine an estimation of the total monthly income after the projected changes have been implemented.
The preparer will determine an estimation of the total expenses and liabilities the business or investor will have based on what's common in similar types of business or property types.
Finally, the preparer will subtract these expenses and liabilities to determine the projected net income (in the case of a pro forma income statement) or equity (in the case of a pro forma balance sheet), and will then place all these figures in an easy-to-read spreadsheet for potential buyers to review.
Bonus: Get a FREE copy of the INVESTOR HACKS ebook when you subscribe!
Free Subscriber Toolbox
Want to learn about the tools I've used to make over $40,000 per deal? Get immediate access to videos, guides, downloads, and more resources for real estate investing domination. Sign up below for free and get access forever.
Key Takeaways
A pro forma is a projection of how a business or investment property could perform in the future.
It typically comes in the form of an income statement, generated by an analyst, broker, business owner or other individuals with detailed knowledge of the historical performance of the business or investment property.
It's not uncommon for pro forma statements to be exaggerated to make the numbers in a pro forma look overly optimistic, so the numbers should always be analyzed with a critical eye and verified for accuracy.
References
Tuovila, Alicia. "Pro Forma." Investopedia, edited by Julia Kagan, Investopedia, 14 Nov. 2019, www.investopedia.com/terms/p/proforma.asp. Accessed 24 Mar. 2020.
"Pro Forma." Wikipedia, Wikipedia, en.wikipedia.org/wiki/Pro_forma. Accessed 24 Mar. 2020.
"Pro Forma." Merriam-Webster, Merriam-Webster, www.merriam-webster.com/dictionary/pro%20forma. Accessed 24 Mar. 2020.
"Pro Forma." BusinessDictionary, BusinessDictionary.com, www.businessdictionary.com/definition/pro-forma.html. Accessed 24 Mar. 2020.
"What are pro forma financial statements?" Accounting Coach, AccountingCoach.com, www.accountingcoach.com/blog/pro-forma-financial-statements. Accessed 24 Mar. 2020.
Staff, Inc. "Pro Forma Statements." Inc, Inc.com, www.inc.com/encyclopedia/pro-forma-statements.html. Accessed 24 Mar. 2020.
"Pro Forma." Cambridge Dictionary, Cambridge Dictionary, dictionary.cambridge.org/us/dictionary/english/pro-forma. Accessed 24 Mar. 2020.
"Pro Forma." Dictionary, Dictionary.com, www.dictionary.com/browse/pro-forma. Accessed 24 Mar. 2020.
"Pro Forma Financial Statements." AccountingTools, AccountingTools.com, 27 Feb. 2019, www.accountingtools.com/articles/what-are-pro-forma-financial-statements.html. Accessed 24 Mar. 2020.
The Best Real Estate Investing Strategy I've Found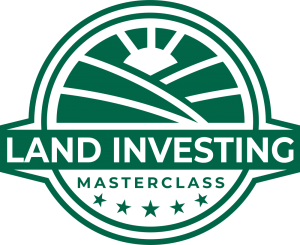 The most powerful strategy I've used to build my real estate investing career is NOT what you might guess.
Land investing (that's right, buying and selling vacant land) is a massive opportunity that most investors aren't paying attention to. For the few land investors who know how to pursue this business with the right acquisition strategy, it's an extremely lucrative and low-risk way to build serious wealth from real estate.
If you want to get the inside scoop on how to start and run your own land investing business, come and check out the Land Investing Masterclass – where I've put together a full 12-module course with dozens of videos, bonuses, downloads, group coaching sessions and a members-only forum (where we spend time answering questions every week). There is no better place to learn this business from the inside out!