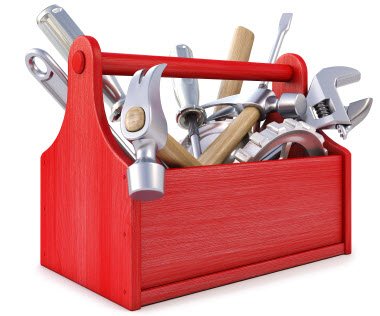 I created this section of the blog as a "toolbox" that you can use for your real estate business. I have personally used all of the websites, services, blogs, forums, products and systems mentioned below and I hope these can be of assistance in your journey as well.
If you have a special situation or still aren't sure about what tool to use, feel free to contact me. I'm happy to help out.
Note: I have used all the resources listed below and have had great experiences with each, but your experience may vary. Some of the links below are affiliate links and at no additional cost to you, I will earn a commission if you purchase that particular tool or service. I recommend these resources because they are helpful and useful, not because of the small commissions I make if you decide to buy something. Please do not spend your money on these products unless you feel they will help you achieve your goals.
Property Listing Services


Craigslist is one of the highest-traffic websites in the world for buying and selling real estate. I've used Craigslist for almost every single property that I've sold over the past 6+ years. If you haven't tapped into this resource yet, you need to. I would highly recommend it.

Zillow has a For Sale By Owner platform that provides a solid way to create property listings and market them to a GIANT audience of buyers. This site will give you an easy (and free) medium to do reach thousands of people in a matter of minutes. It's a great way to reach thousands of eyeballs very quickly. I still use Zillow for every property I sell because it's free, easy-to-use and can get some great results!
LandPin

is a similar concept to LandWatch and Land and Farm, but it's less expensive with a more user friendly interface for creating listings. This is still a relatively newer site to the market, so it doesn't have quite the following and reach of some other paid listing platforms – but it does draw in some very targeted traffic for land. If you're willing to pay for more exposure to an audience of land buyers, this outlet may be worth checking out.
Direct Mail / Pulling Lists / Finding Deals

Click2Mail is an online service that will print, stamp and mail all of your postcards or letters with a fully automated system. I've been using their service for several years now and it doesn't disappoint. I seriously wouldn't even consider a direct mail campaign without this kind of resource at my fingertips. Give it a try and you'll save yourself a boatload of time and money – and if you need a quick tutorial on how it works, check out this blog post.

ITI Direct Mail is another awesome option for executing a direct mail campaign (especially when a mail merge is involved with your mail piece). They offer a lot more customization options and personal service to make sure your direct mail campaign is done right and on time. If you're looking for an alternative to Click2Mail, this is a great one to try out.

AgentPro247 also happens to be one of the most convenient places to download mailing lists for the vast majority of counties across the United States. You'll find that some counties in this system have more up-to-date information than others (so it's not always the best fit in every area of the country) but generally speaking, it can be a good way to go if you're looking for a cheap and easy-to-sort list. Note: If you choose to subscribe to this service, use Partner ID: CFGRSH for a permanent 10% discount.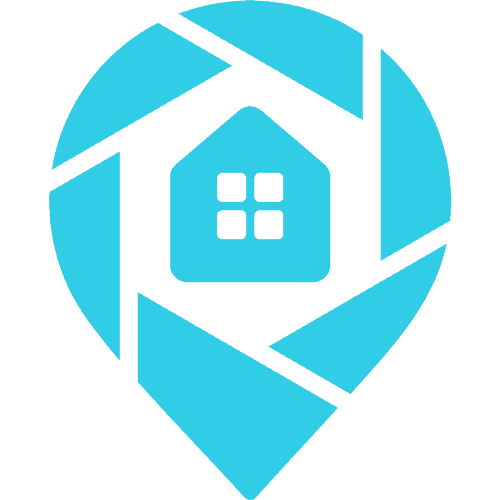 DealMachine is a mobile app that can be extremely useful if you're pursuing specific properties located near your physical proximity. It only does a couple of basic things (finds property owner information and sends them a tailored postcard message about their property), but it does them really well. Not the best fit for every investor, but a VERY good fit for some. To learn more about how it works, see this blog post.
Real Estate Websites & Online Marketing

Bluehost is one of the most cost-effective ways to build an entry-level website. Whether you're looking to create a buying website, selling website or a blog – this service can easily be the one-stop shop for your domain name, hosting plan and WordPress infrastructure.

WPEngine is a higher-end hosting platform that can handle lot more traffic and offers very good customer service. If you're running a WordPress website and it has evolved to the point of needing a more robust hosting plan, this is a pretty well-respected solution (and it's also a lot more expensive). This is currently the hosting service I use for all of my websites.

AgentPress Pro is one of the best WordPress themes on the market today. While it's not the most user-friendly option for web design novices, this theme can be used to build out just about any type of real estate website.

Lead Propeller is an all-in-one solution for anyone who needs a real estate website, but doesn't have the time or energy to figure out how to build it from scratch. If you need a website that looks amazing AND is extremely easy to use, design, customize and organize, this is a very fast and easy way to get the job done. For a detailed overview on how to get started with Lead Propeller, check out my review of the system in this blog post. You can also find a landing page tutorial right here and a selling website tutorial right here. Note: Be sure to use promotional code RETIPSTER at checkout and you'll get an instant 75% discount on your first month.

Investor Carrot is another solid, all-in-one solution that can make it much easier for real estate investors to build one or more websites. This service offers several different layouts and design options that will give you a great deal of flexibility, whether you're trying to get properties sold, build a buyers list, attract new motivated sellers or simply establish your brand identity online. For a more detailed overview of how the system works, check out my video review in this blog post.
Finding the Right Help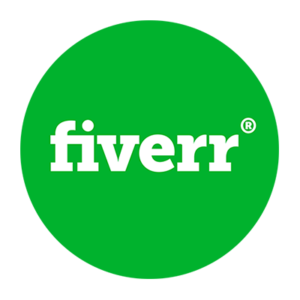 Fiverr is a HUGE online marketplace that allows entrepreneurs to find freelance services that will fit within their budget and timeline. I've found varying levels of quality on Fiverr, but in terms of price, they're pretty hard to beat. Whether you need help with web design, sorting through your lists, managing your social media profiles or fill-in-the-blank, pretty much any feasible service is available here. Be sure to check out my overview on how Fiverr works in this blog post.

Upwork is another awesome place to find expert help for just about anything. I've also found it's also a great place to find a long-term Virtual Assistant, because you can hire someone for a small, one-time project (just to test them out) before bringing them onboard as a more permanent member of your team. The communication and payment platform of Upwork is also very easy to use. I've found the freelancers on Upwork tend to be a bit higher priced than Fiverr, but the overall quality of work is directly in line with what you pay for. Be sure to check out my overview on how to use Upwork in this blog post.

ZipRecruiter is one of the best central places to post jobs that will be seen by A LOT of qualified candidates, very quickly. If you need massive exposure to find the best people who want to work for you (whether you're looking for short-term contract workers, or long-term W-2 employees), this is a very powerful way to catch the attention of the people you want on your team.
Communication Tools

RingCentral is probably the most robust and well-known cloud-based phone and fax solution. Having a dedicated phone number for your business is very important. I've been using RingCentral since day one and it hasn't let me down. This is the service I use to screen calls, take messages, send & receive faxes and set up all of my toll-free 888 numbers. All said, this can easily be your all-in-one solution. See this blog post for an overview on how to get started.


BombBomb is a service that allows you to send video emails to your clients and prospects – which can be instrumental in helping you build trust and influence with your current and potential customers. Working your real estate business over the internet has its challenges… many people won't trust a faceless name in an email or property listing, but that's where BombBomb comes in. Most people respond very well to video emails, and this is the service I use to build instant credibility with my new prospects. Be sure to check out this blog post to learn more.

MailChimp is one of the leading email management platforms and I have been using it for the past year. It is one of the most effective ways to send bulk emails to your buyers list (and any other lists you may want to create), notifying them of your new properties and/or opportunities to do business.

HubSpot is a fantastic resource if you're in need of better email organization. This software is available with paid features as well, but the free version still offers a TON of value you can put to good use (email tracking, notifications, deal management, conversation history and more). Check out this blog post to learn more about what it can do.
Legal Resources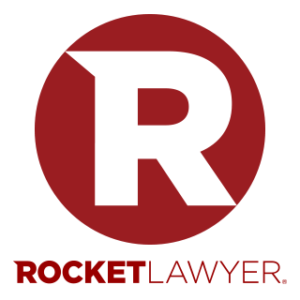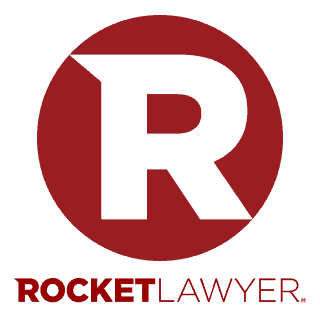 RocketLawyer has put together a pretty remarkable website for people who need to draft their own legal documents. Of all the "do-it-yourself" legal websites I've encountered online, none of them have made my life easier than this one. RocketLawyer has opened up a lot of doors for people in need of basic legal documents (like wills, deeds, trusts, promissory notes, operating agreements and more). They have demystified the process by offering users easy-to-follow, interview-style documents that don't include confusing legalese. This website is also one of the fastest, easiest, least-expensive ways to equip your business with the legal protection of a corporation or LLC (as I explain in this blog post). I use this site regularly and it has become an extremely valuable resource to my operation.

DocuSign is an incredibly convenient and useful service that can be used to sign documents electronically. I use DocuSign all the time when I'm making offers and sending out purchase agreements to buy new properties. It's a great way to speed up one of the slowest aspects of getting a deal closed. The service is pretty easy to use, but if you need a quick tutorial on how it works, be sure to check out this video.

USLegal is a website that has just about every form and contract imaginable for the real estate trade. If you're starting out on a shoestring budget and you can't afford to pay $400/hour for a real estate attorney, the forms on this website can accomplish many of the same tasks at a fraction of the price. I've bought several of my forms from USLegal and continue to use them to this day.
Research and Organization

AgentPro247 is a service that will give you instant access to property information in any county, any state, anywhere in the U.S. This is an excellent resource for researching properties before you go through the trouble of visiting them in person. Note: If you decide to subscribe to this service, be sure to use Partner ID code: CFGRSH for a permanent 10% discount.

Google Earth has long been one of the most useful tools I know about when it comes to finding accurate and reliable data on the topography, surroundings, elevations, street views and much more of the properties I'm researching. When you're making a buying decision on any property (especially when its vacant land), this kind of perspective can be extremely useful – and the fact that it's FREE doesn't hurt either! For a quick overview on how I use Google Earth, be sure to check out this blog post.

Zillow is a surprisingly helpful tool that can be used for property research – especially when it comes to land valuation and finding local realtors who can help get pictures, find comparable properties and even get your properties sold for you. Zillow is one of those priceless resources that I use all the time (and it doesn't cost me a dime).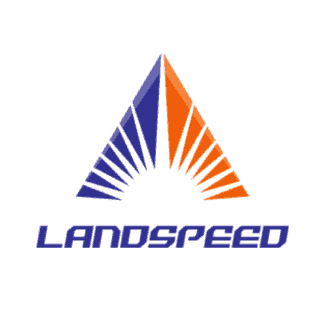 LandSpeed is a CRM system designed specifically for land investors. If you're in the land investing business and you're doing more than a few deals per month, there's a good chance this system can offer you a TON of helpful ways to streamline and automate your business. LandSpeed currently runs on Podio, so it's not the most user-friendly interface (plan on spending a few days learning how to use it), but if you're willing to put in the effort to learn the system, it can save you untold hours of time in the months to come. Note: Be sure to mention the "REtipster discount" at checkout and you'll get an instant $100 off the setup fee.

Dropbox is an amazing tool that you ought to be using if you aren't already. This is pretty much the ultimate organization tool, because it allows me to sync files between multiple computers and even my iPhone. Check out this blog post for an in-depth look at you can put Dropbox to work in your business today (and at a price tag of FREE, it's kind of hard to pass up).

TextExpander is a tool I've been using for a while now and I love it. This app allows you to type out "snippets" and generate pre-written lines of text of any length and complexity. Think about it… if there are ANY common strings of text you always find yourself typing out every day (e.g. – signatures, greetings, website URLs, repetitive sentences or full-length emails), this will save you GOBS of time. Once you've figured out which common phrases you type out again and again, this can be a truly a life-changing tool. You can learn more about how it works in this blog post.

Trello is a hugely helpful (and mostly free) online resource that can be used by teams and individuals to manage tasks, jobs and projects – among other things. Trello also has a very nice mobile app that can be used to add, update, move and delete tasks on-the-fly. I use Trello every single day, because it's a great way to visualize what I've accomplished and what still needs to be done. If you need a good primer on how Trello works, check out this helpful review as well.
Rental Properties

Cozy.co is quickly becoming one of the most valuable online resources available for rental property owners. This cloud-based property management software is 100% free for landlords to use, and it can do everything from tenant screening to rental applications to property listings to payment processing. If you're managing your own rental properties and you're not already using this, you're probably working a lot harder than you need to!

Rentometer is a free service I've been using for years to find quick rental estimates for the properties I'm researching. Simply plug-in the basic information and you can find some very helpful market data that will indicate whether you're asking a reasonable rent price for your residential income property. This kind of data is hugely important in the decision-making process for any rental property investment.

Mashvisor is a website that helps investors and landlords find some of the best publicly listed deals on the MLS. If you're looking for good opportunities on a traditional or short-term rental property, this service can probably be a major help to you. See this blog post for my full review on the website. Note: If you use promo code RETIP25 at checkout, you'll get a 25% discount on your first payment.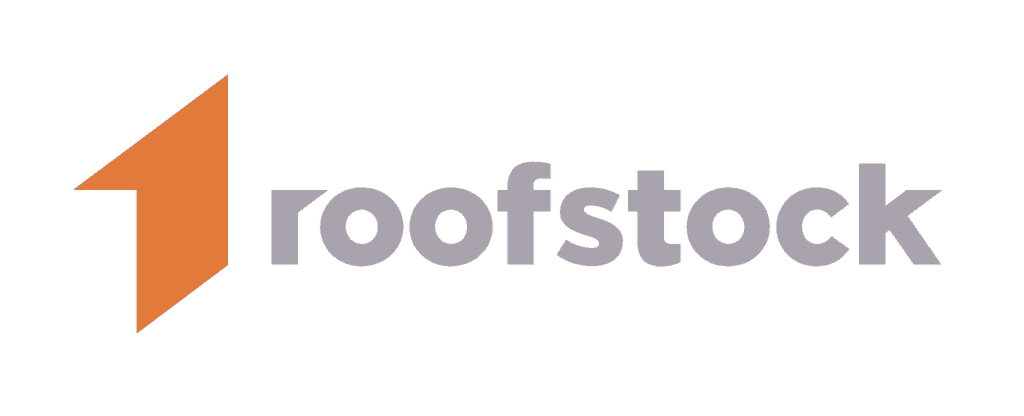 Roofstock is a website that makes it extremely easy to find turnkey rental properties in several markets around the United States. They can also help connect investors with local property managers and lending partners in these markets as well. If you're looking for one of the easiest ways to find pre-analyzed deals on fully-leased, cash flowing rentals, this is a website you should check out. Be sure to see this blog post for a closer look at how it works.

PropertyREI is a great spreadsheet-based rental property calculator. I used to spend hours fumbling around with different spreadsheets and formulas, trying to determine if certain rental properties were a good investment, but when I discovered this calculator – it made my life MUCH easier by simply plugging in a few numbers and getting instant confirmation on whether I was looking at a good deal or not. For an overview of how it works, see this blog post). Note: Use promo code "RETIPSTER1" at checkout and you'll get an instant 10% discount.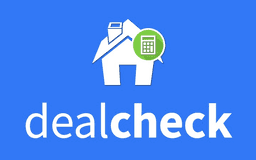 DealCheck is another deal calculator that can be used for more than just rental properties. It's also a web-based mobile app, so you can run the numbers on your phone, when you're on the road or away from your computer. It's a similar concept to most of the deal calculators I've seen, but designed to be much more intuitive and user-friendly, with a cleaner look to it. If you spend a lot of time analyzing potential deals, this is a great tool to have at your disposal! Note: Use promo code "RETIPSTER" at checkout and you'll get a 25% discount for the life of your subscription.
Payment Collection
GeekPay is a fully automated payment processing service that can be used to collect monthly payments for seller financed deals and/or any other type of loan or lease agreement. If you're managing dozens of ongoing monthly payments, this is probably a platform you should be aware of. You can also see a video walkthrough of the system in this blog post.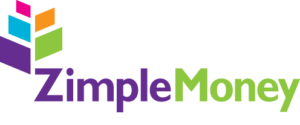 ZimpleMoney is another easy way to fully automate the collection of monthly payments for a seller financed real estate transactions. If you need some quick tips on how to get started using it, check out this blog post.
Alternative Investing

RealtyShares is probably the most innovative crowdfunding and online investing platform I've discovered to date. When you sign up as an accredited investor, this website makes it incredibly easy to invest your money in all kinds of different real estate opportunities (and all the hands-on work is done for you)! When you've gotten the hang of how it works, you can also refer other investors to the site and get paid for it. For a more in-depth overview of the site, be sure to check out this blog post.

Fundrise is another awesome crowdfunding platform that makes it really easy to start diversifying your investments into various pools of real estate projects. All the deals are vetted by the Fundrise team and they have a nice, user-friendly platform that makes the process very easy to follow. For a more in-depth overview on how Fundrise works, you can learn more in this blog post.

EquityMultiple is one of the smaller-but-growing real estate crowdfunding platforms on the market right now. This is one of the few companies that consistently offers a combination of Equity, Preferred Equity and Senior Debt, which gives investors a nice range of risk/return profiles and hold periods, and helps promote diversification.

PeerStreet is another company that gives investors the ability to put their money to work in specific real estate projects without all the hands-on work.

RealtyMogul is a crowdfunding platform that offers both REITs and investment opportunities for individual properties. They take a fairly conservative approach to the projects they offer on their platform and provide a way to make smarter investments in real estate without all the hands-on work the normally comes with the territory. This is another great platform to investigate as well.
Blogs & Podcasts
BiggerPockets Blog: Few other real estate blogs are organized and maintained as well as this one. If you're looking for information on a number of different topics from a highly credible contributors, you owe it to yourself to check this one out.
Mr. Money Mustache: I always appreciate a good blog that helps me look at important issues from a new perspective. That's exactly what this blog has helped me do with the subject of money, frugality, retirement and much more. Check this guy out – I think you'll find it pretty enlightening.
The Lighter Side of Real Estate: I've always had a great appreciation for comedy in life and business. The problem is – there are very few real estate blogs with a well-written sense of humor, but these guys seem to get it. The stuff on this blog and their Facebook page is freaking hilarious, like, laugh-out-loud funny. Check it out sometime, I think you'll like it.
Inman Next: This site is technically geared towards real estate agents, but as I've found through my various guest posts for the site, these guys pump out a TON of regular content – much of which overlaps with the real estate investing realm. The topics on this blog touch on things like selling, marketing, websites, industry updates and much more. If you aren't familiar with Inman News or Inman Next – this is another one of those websites to bookmark.
Landlordology: This website is a goldmine of information, software and other amazing content for a major sector of real estate investing (one of which I'm quite involved with). If you own rental properties, if you're thinking about buying rental properties, or if you're managing rental properties for someone else – this website is a fantastic resource you should be paying close attention to.
123Flip: Flipping houses is definitely not my area of expertise – but I'm still fascinated by the process. Since I'm not qualified to teach you about this subject, I'm more than happy to redirect you to the blog of J Scott – which is a fantastic resource. This guy is the real deal and he dishes out a ton of great information on the subject. I'm always impressed when I see legitimate rehabbers delivering helpful content.
Flipping Junkie: This is another great blog centered around the subject of house flipping. Danny Johnson brings a ton a value to the table through his site and I've always enjoyed seeing what he's up to here. Danny also runs DannyBuysHouses.com, where he helps people sell their house fast in San Antonio, TX.  He and his wife have been buying houses in San Antonio for over 13 years.
Fix and Flip Hub: Marty Boardman and Manny Romero have one of the best YouTube Channels I've ever seen on the subject of house flipping. They've put together some awesome content and a great course that explains a lot of the finer details that come into play in the house flipping business. Definitely worth checking out!
LouisvilleGalsRealEstateBlog: Sharon Vornholt is a real estate investor and blogger with some great perspectives to share based on her years of hands-on experience with home inspections, rehabbing, wholesaling and more. Check out her blog and you'll find dozens of informative posts on these subjects.
StrugglingInvestor: Scott Costello has a really cool concept with this blog. I've enjoyed reading his honest and down-to-earth insights on how he has approached real estate investing. There is an incredible amount of value to be gleaned from observing this guy's journey and learning from his experiences.
Get Rich Education Podcast: Keith Weinhold runs a very well-produced podcast with interviews from some huge names in the real estate business. If you're looking for some great insights on investing in turnkey real estate, be sure to check this one out.
Best Real Estate Advice Ever: Joe Fairless is another well-known podcaster in the real estate space. He has interviewed hundreds of investors from various backgrounds and areas of expertise. Whether you're looking for entertainment or to learn something new, this is a great one to subscribe to.
Coach Carson: Chad Carson is a real estate blogger I've been paying attention to over the past few years because he has a lot of sage advice for real estate investors. You can land anywhere on his site and find a lot of great content that is worth paying attention to. If you haven't stumbled across his blog yet, this guy is worth checking out!
Real Estate Courses & Training
The following is a list of paid educational materials that I have been through personally and for what it's worth – I thought each of them brought some important contributions to the table in helping me bring my skill-set and real estate investing business to the next level.

After running the REtipster Blog for a few years, a lot of readers had been asking me to put together my own version of a land investing course, so I finally did. The REtipster Club is a paid membership website that offers access to a full-blown, 12-week course on how my land investing business works (with all-inclusive access to all of my tools, videos, calculators and more as part of the price of admission). If you're looking for an in-depth, step-by-step guide on how I managed to skyrocket my income on a part-time basis and quit my job through the power of land investing, this will show you how it's done.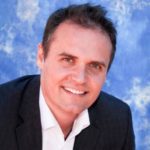 One of the key people I credit for my success in the land business is a guy named Jack Bosch. I first learned about the land investing opportunity from Jack back in 2008 and he has been teaching students about it for years. My approach to this business has evolved quite a bit since I first heard about it from Jack, but his methods are still a totally viable way to do deals in today's environment. You can click here to learn more about how his business model works and you can click here to see his membership website, which includes a GIANT arsenal of his courses and other related content.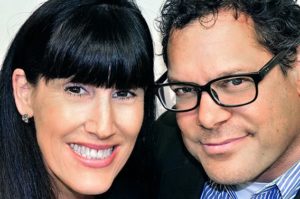 Land Academy is a another education and service platform run by Jack Butala and Jill Dewit. They offer an educational program called "Cash Flow From Land" – which explains all the details on how they've done over 15,000 land deals. They also offer an ongoing membership (as a separate monthly program), that provides access to several value-added resources at a discounted price. Note: If you decide to check out the Land Academy course through the link above, be sure to enter discount code "RETIPSTER" at checkout and you'll get an immediate $500 discount off the purchase price.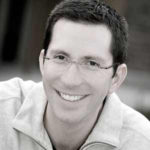 Another big player in this space is Mark Podolsky. I had the opportunity to review his course in 2014 and found it to be pretty helpful and informative. He covers multiple approaches to land investing, some of which I wasn't familiar with when I started out. Mark has some unique ideas and insights that will help you streamline your systems and create a legitimate business for yourself. Click here to check out his course. Note: If you decide to check out Mark's course through the link above, be sure to use coupon code retipster at checkout and you'll get an immediate $250 discount.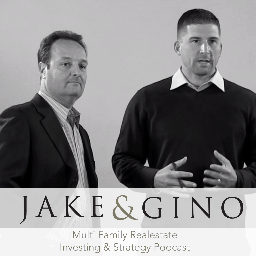 If you're interested in building up some serious streams of passive income through multi-family real estate investing, you'll definitely want to check out Wheelbarrow Profits, a comprehensive educational course offered by my friends Jake & Gino. These guys have put together a fantastic set of information on how you can get started in this business by buying right, financing right and managing right. As a fellow multi-family real estate investor, this is a big part of my long-term strategy too, and these guys have a good handle on how to teach the mechanics of the business to those who want to build their own portfolio. Be sure to check out my review of their course in this blog post.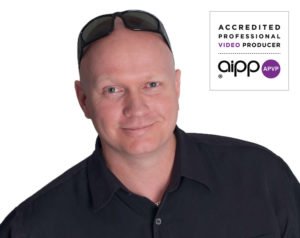 If you want to learn more about real estate video production, one of the better courses I've seen is from Dave Dwyer – an Australian video shooter and producer. This guy is good and he gives some great tips and instructions on how you can shoot amazing real estate promotional videos that look stunning and get real estate sold fast. Everything from the gear he uses, to on-the-job tips, to drone footage to editing advice is covered here. This course is definitely worth checking out!