We're into real estate investing. We're also into keeping it real.
That's why we wanted you to know that some of the links in this post are connected to our sponsors — but the real-world guidance is all REtipster.
As most entrepreneurs know, there are a lot of little challenges to overcome when starting a new business. If you're serious about taking the right steps in the beginning, one of the first things you'll want to get squared away is the legal formation of your business entity.
Most of the real estate investors I know (including myself) own their properties in the name of an LLC (aka – Limited Liability Company) and there are a few reasons why:
An LLC can protect your personal assets from business-related lawsuits.
An LLC has tax advantages that allow for "pass-through taxation" (whereas most other corporations are double-taxed).
An LLC offers instant credibility with many of your customers.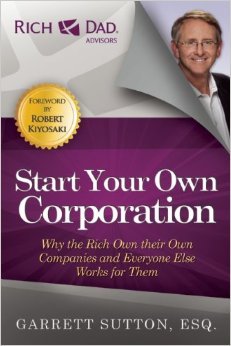 When I was first trying to familiarize myself with the different types of legal business entities that were available and what each of them were designed to do, I was able to get a VERY good overview of it from this book. If you need an education in this area, this was a great resource that helped me put the pieces together (just be sure to have plenty of caffeine on hand before you get started).
Disclaimer: Now let me be clear… I'm not trying to advise you on what type of legal entity you should form for your business. I'm not an attorney or an accountant (and even if I was – I have no idea what your goals and business objectives are). I'm not saying that you should copy what I'm doing in the instructions below, I'm just showing you one of the many ways it can be done. There are several considerations that need to be evaluated prior to choosing one type of entity over another. C-corps, S-corps, LLCs, and partnerships all have specific legal and tax nuances that need to be explored – so don't hesitate to talk to your attorney before you take this step.
How to Incorporate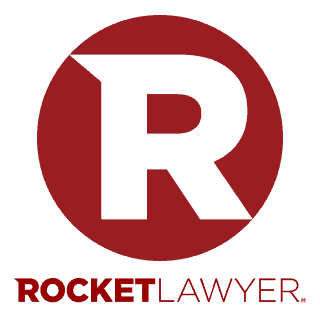 Forming your own corporation may sound like a complicated legal process, but it's actually quite simple and you can do it in a matter of minutes.
With an online service like Rocket Lawyer, you can avoid the mind-numbing minutiae of trying to figure out the process in your state AND save yourself hundreds of dollars by allowing them to walk you through the process.
An alternative option is to hire an attorney since they can give you the best advice and make sure everything is being fine-tuned to fit your situation, but if you're on a shoestring budget (like I was in the beginning), a service like Rocket Lawyer is probably your next best option.
Here's a quick overview on how to do it:
As with anything, when it comes to incorporating your business, there is more than one way to skin a cat. I'm not saying you need to use a service like Rocket Lawyer, it just happens to be a vehicle that makes the process very easy and inexpensive.
If this tutorial looks like something you can do – then feel free to give it a shot!
Should You Form a Corporation or an LLC?
If you're not well-versed in the world of corporate law (i.e. – if you're normal on any level), you might be feeling a bit lost in all the legal jargon of incorporating your business.
That's okay – I felt the same way in the beginning. It is intimidating when you aren't sure what kind of legal entity to form, how to do it and what the pros and cons are of each option. Since I'm not an attorney, I'm in no position to tell you what to do, but I can tell you what I did and why I did it.
When I started my real estate investing business, I filed for an LLC (Limited Liability Company). There were a number of reasons why, but it mainly boiled down to this:
I was planning to be the sole owner of the company.

With no other owners involved, several aspects of my business have been simple-by-design since day one. It's easier to sign documents, control the company, keep records, do my accounting and it also allows me to avoid preparing a separate tax return for the business each year. I just include a "Schedule C" with my personal tax return and call it good.

An LLC allows for "pass-through taxation".

With an LLC, I only pay taxes once at the personal level, and it only applies to the net profit that flows through to me personally. I've found it to be a much simpler approach, and less taxation is generally a good thing.
There are other considerations too. Check out this video from MyCorporation (another service that can help you incorporate), which does a decent job of summing up a few of the biggest issues that are worth thinking about…
As you can see, there are a number of considerations and it's not a bad idea to consult with your accountant and/or attorney in order to decide which one makes the most sense for your situation.
Where Should You Incorporate?
Another question you might have is, "What state should I register my Corporation or LLC in?"
It's a valid question because while most states function with many similarities, none of them are exactly alike. Some states have different tax laws, filing fees and other factors that can come into play.
It's also worth thinking about which state you'll actually be doing business in, because in many cases it will make the most sense to have your business entity registered there. Here's another video from MyCorporation that can help explain…
Again, since I'm not an attorney or an accountant, I'm in no position to advise you on what to do but just speaking for myself, I chose to register my LLC in the state where I lived, which also happened to be the state where I was planning to do the bulk of my business.
Tax ID Number & Corporate Documents
Once your new business entity has been successfully registered with the state of your choice, the next step is to get your Tax Identification Number (aka – Employer Identification Number, EIN or TIN). You can do it for free through this application form on the IRS website.
If your business is a single-member LLC (like mine is), you can also use your social security number as your TIN, but in an effort to keep things thoroughly segregated between your business and personal life, it's not a bad idea to register for your TIN either way, regardless of how many shareholders are in your company.
For most companies, it's also not a bad idea to have a few official corporate documents on hand. A corporation will need to have their "Articles of Incorporation" (this is created when you initially register your corporation) in addition to "Bylaws".
The Bylaws are a legal document that explains in writing, who has the power to control the company and how the company will function. If a corporation is owned and controlled by one person, then this document is going to be relatively simple.
An LLC will need to have their "Articles of Organization" (again, this is created when you register your LLC with the state) as well as an "Operating Agreement".
If at any point you need to create an Operating Agreement for your LLC (note: this will probably be required the first time you close a deal with a title company or apply for a loan in the name of your business), this video explains one easy way to do it…
An Operating Agreement is similar in many respects to the Bylaws of a corporation. The purpose of the document is to govern the internal operations of the business in a way that suits the specific needs of the business owners. (source)
Conclusion
I don't say this often, but if you're going to take your real estate investing business seriously, I am of the opinion that you need to do business with a corporation or LLC. If you're doing business by buying and selling properties under your own personal name, you're essentially putting all of your personal assets at risk in the event of a lawsuit, and that's definitely NOT a place you want to voluntarily put yourself in.
As I show in the video above, it's really easy to set up your legal business entity! There's no reason to be intimidated. If you need help going through these motions, companies like Rocket Lawyer (aff link) will make it very easy for you.
Free Webinar With Seth and Jaren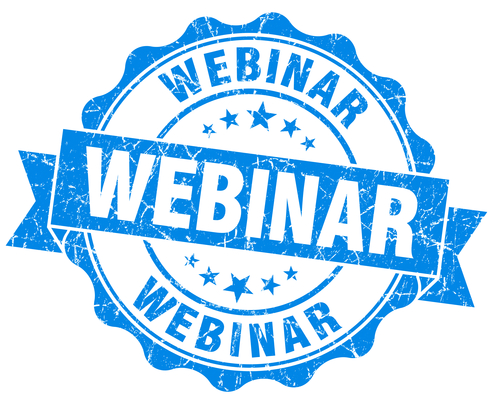 You are invited to an exclusive webinar with Seth Williams and Jaren Barnes on Wednesday, October 24 at 8:00pm EDT (5:00 PDT).
Jaren will be hosting a live presentation addressing some of the most critical elements involved with finding deals and motivated sellers in the land business.
In this live webinar, you'll get the scoop on how to choose the right market, how motivated sellers think, where to find them and what to say ( including some of the best tips, tricks, stories and lessons you'll need to know as you start pursuing cheap land deals on your own). You won't want to miss it!
Space is limited, so register now to hold your spot!