What is a Real Estate Broker?
A real estate broker is a real estate professional who has acquired a broker license. In most states, one must hold an active real estate license for two years and attain further education in order to acquire their broker's license.
The Relationship Between Brokers and Agents
In some states, a real estate broker and a real estate agent will hold two completely different licenses. In these states, the first-level tier is licensed as a real estate agent (aka – real estate salesperson) and the second-level tier is licensed as a real estate broker.
In these states, a real estate agent is required to hold their license and operate underneath a real estate broker or brokerage and pay a portion of their commissions to that broker in exchange for operating under their license. The broker will also commonly provide supplemental training, support, and resources for the agent.
This system is set up under the assumption that a real estate broker is more experienced than the agent and needs to provide oversight in order for an agent to be successful.
Commission splits between agents and brokers are typically between 80/20 to 50/50 depending on how much value the broker brings to the relationship.
There are many agents that have the same or even more experience than their overseeing broker, but they may choose to remain an agent to avoid the tedious process of becoming a broker themselves.
A real estate broker can conduct all the same activities as a real estate agent but they aren't required to hold their license under anyone else in order to conduct business.
If a broker makes a commission for servicing a sales transaction in real estate they can keep the entire commission. Due to this, a real estate professional may obtain their real estate broker status simply to avoid commission splits and decline other agents from operating under their license.
In other states, all real estate professionals who are licensed to sell real estate are technically labeled real estate brokers but the higher-credentialed brokers are designated as a managing broker and are required to have at least two years of active experience and additional education.
In these states, it's common for the layperson to refer to non-managing brokers as "real estate agents".
A managing broker manages a non-managing real estate broker in the same way that a real estate broker manages a real estate agent in a two-tiered state.
In commercial real estate, whether a person is licensed as a real estate agent or as a broker, it's customary to refer to all licensed professionals as real estate brokers and refer to the more-credentialed tier as managing brokers.
How to Become a Real Estate Broker
To qualify for the broker's license exam, applicants generally need two years of full-time work experience as real estate agents and show that they have completed the required real estate education courses.
Depending on the state and licensing board, full-time work as a real estate agent is not necessarily required to qualify for the broker's exam.
The following are possible examples of work experience exceptions:
Part-time work as a real estate agent may qualify the applicant. For example, an individual who works only 20 hours a week as a real estate agent or salesperson will need 4 years of that part-time experience to qualify for the exam.
A four-year degree with a major or minor in real estate may be accepted as a replacement for work experience.
An individual may qualify for the exam if they have equivalent full-time work experience as a(n):

Escrow, title or loan officer
Subdivider or speculative builder
Real estate appraiser
Real estate banker
Licensed real estate professional in another state or county
Brokers can operate as individuals or start their own real estate brokerage companies.
A broker doesn't have to own a brokerage, however, and could just function as a traditional agent under their broker status and avoid paying out a commission split.
Bonus: Get a FREE copy of the INVESTOR HACKS ebook when you subscribe!
Free Subscriber Toolbox
Want to learn about the tools I've used to make over $40,000 per deal? Get immediate access to videos, guides, downloads, and more resources for real estate investing domination. Sign up below for free and get access forever.
What About Realtors?
A REALTOR® is a licensed real estate agent or broker who is a member of the National Association of REALTORS® (NAR).
According to the National Association of REALTORS® (NAR),
The REALTOR® marks let people know that you are more than just a real estate practitioner: you adhere to a strict Code of Ethics that protects clients, the public, and other real estate agents.
The word "Realtor" is commonly capitalized because the word is a registered trademark in the United States, and it can only be used by members of the NAR.
While all Realtors are required to hold their real estate license as either an agent or a broker, it is possible for someone to hold a real estate license without being an active member of the NAR.
Instead of joining NAR for access to the MLS, some residential and commercial real estate agents and brokers may prefer using listing services and databases provided by real estate companies like CoStar (which owns several other well-known real estate listing sites, such as Loopnet, Apartments.com, BizBuySell.com and LandWatch) or Zillow (which owns platforms like Trulia, HotPads and others).
The Best Real Estate Investing Strategy I've Found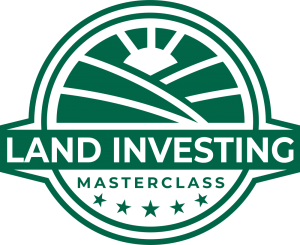 The most powerful strategy I've used to build my real estate investing career is NOT what you might guess.
Land investing (that's right, buying and selling vacant land) is a massive opportunity that most investors aren't paying attention to. For the few land investors who know how to pursue this business with the right acquisition strategy, it's an extremely lucrative and low-risk way to build serious wealth from real estate.
If you want to get the inside scoop on how to start and run your own land investing business, come and check out the Land Investing Masterclass – where I've put together a full 12-module course with dozens of videos, bonuses, downloads, group coaching sessions and a members-only forum (where we spend time answering questions every week). There is no better place to learn this business from the inside out!