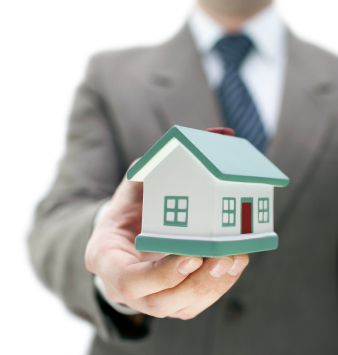 Finding the right property manager is a big decision that will have a massive impact on the success (or lack thereof) of your rental business.
After all – these people are going to be your hands and feet and eyes and ears. Their actions will greatly influence whether you have an efficient and profitable operation, or a sluggish and failing business.
In my conversations and experience with a number of property managers in my market, I've found that some of them are EXPERTS who are very good at what they do, while others are total amateurs…    the kinds of people you should be afraid to do business with.
So How Do You Find The Right Property Manager?
When I first got into rental properties, one of my colleagues (her name is Renee) shared a system with me that she developed for finding and screening property management companies. It's a series of informative questions that reveal how qualified a management company really is, and how effective they are likely to be at managing your particular property.
I used these exact questions to find my current property manager and they worked like a charm. I was able to thoroughly screen them and understand who I was dealing with before I put them in the drivers seat. As a result of walking into this relationship fully informed, I couldn't be happier with the results.
If you're looking for a property manager and you don't know where to start, I'd suggest contacting a few of them and asking the following questions…
General Background:
What type of properties do you typically manage? (single family homes, apartments, commercial, etc.)
How many units does your company currently manage?
How long have you been in the property management business?
How many rental properties do you own personally?
Regarding The Property You Intend To Purchase:
What areas of town are good rental markets that seem to have a low vacancy rate?
If you were to invest in a property right now, what areas/neighborhoods would you focus on and what type of properties would you go for? Why?
What is the average vacancy rate in this area?
What is unique or special about this area? Are things getting better or worse? Does this strike you as a good investment property?
Management Related:
How many people are on your staff? Describe how your company's work is divided and/or the number of units each person manages
Describe your tenant screening process.
Describe your eviction process from the first day rent is late.
What is defined as the tenant's responsibilities in the lease agreement? (cleaning, furnace filters, yard care, etc.
What limit is set for your property owners to approve expenditures?
Are repairs/maintenance paid at cost, or at cost plus? (marked up)
Describe the ways you are able to improve an owner's profit. (increase rent without losing tenants, share late fees, etc.)
Describe your fee structure and what is included or excluded. (advertising, leasing fees, etc.)
Can I see a copy of your paperwork/reports/lease agreements?
Request 3 references.
Depending on how many properties you own, or what kinds of properties you're in the process of purchasing, you could expand even further on these questions – but in most situations, the information that comes out of this discussion will give you some very strong indicators as to whether or not you're talking to a competent property manager.
Property Management Agreement
Some other things you'll want to be wary of are the terms outlined in the Property Management Agreement. This is a contract between you and your property management company that lays out what their responsibilities are, what your responsibilities are, and the level of authority you are giving them to manage and control your property.
Typically, it states that they are authorized (by you) to market your property, screen and choose your tenants, pay for incidental expenses as they come up (up to a specified dollar amount) among other things. This is an important document because it details exactly what the terms of your relationship will be.
Before you sign on the dotted line, I strongly recommend that you read through this contract to understand what you are getting into. If you're dealing with a reputable management company, there shouldn't be any surprised baked into it. More important than finding problems, is simply to read through the document to ensure that you understand the dynamics of the relationship. If there are any questionable items that come up, you can address them PRIOR to starting the relationship.
Was This Helpful?
Join the REtipster Club 100% privacy. No Spam.