We're into real estate investing. We're also into keeping it real.
Our goal is to feature products and services we think you'll find useful. Some of the links in this article may help to financially support this website, but the real-world guidance is all REtipster.
One of the most common questions I hear from people in the real estate business is,
"Where can I get funding for my next deal??"
It doesn't matter what type of real estate investor you are, at some point, you're going to run out of cash. If you want to keep buying properties and growing your business, you'll need some other sources of funding in order to stay liquid.
Now, there are a lot of ways to deal with the issue. Some investors turn to hard money loans, some will partner with other investors who have the cash, others will buy properties with seller financing or work with conventional lenders (until their bank decides they've borrowed enough money).
The problem is – all of these "solutions" have some big costs associated with them, and that's why this interview is such an important one.
In this episode, we talk with Mike Banks of Fund & Grow. This company has made it extraordinarily easy to get short term financing that charges 0% interest for the first 12 months (at which point, most people will either refinance or pay off their loan through the sale of the asset they purchased with the money).
This financing strategy isn't the right fit for every situation, but for a lot of reasons (which we'll get into in this interview), this can make a TON of sense. It offers a combination of speed, flexibility, and savings that few other financing methods can bring to the table.
Click Here to Get Prequalified!
This is definitely one you'll want to listen through to the end!
REtipster provides real estate guidance — not tax or investment advice.
This article should not be interpreted as financial advice. Always seek the help of a licensed financial professional before taking action.
Links and Resources
Thanks for Listening!
Share your thoughts:
Leave a note in the comments section below.
Help out the show:
Thanks again for joining me this week. Until next time!
Right-click here and "Save As" to download this episode to your computer.
Need Help Finding Real Estate Deals?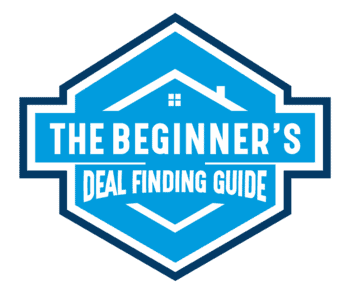 One of the most important skills every real estate investor needs to learn is how to find great real estate deals. This is the bedrock of every successful real estate business.
I struggled for years to figure this out, but when I finally did - everything changed. The ability to find super-profitable deals consistently is a milestone that made all the difference to me, just like it can for you.
If you need help finding better deals - you need to know about The Beginner's Deal Finding Guide. This is a premium course from REtipster, all about getting you intimately familiar with the multitude of ways you can find incredible deals on any type of property in any market conditions.
We'll show you the essentials you need to know so you can put together your action plan and start finding deals today. Come check it out!