By Dan Miller, Co-Founder, Fundrise
As the REtipster audience knows, real estate can be an extremely lucrative investment. Since the early 90s, private equity investment in real estate has grown to more than $100 billion.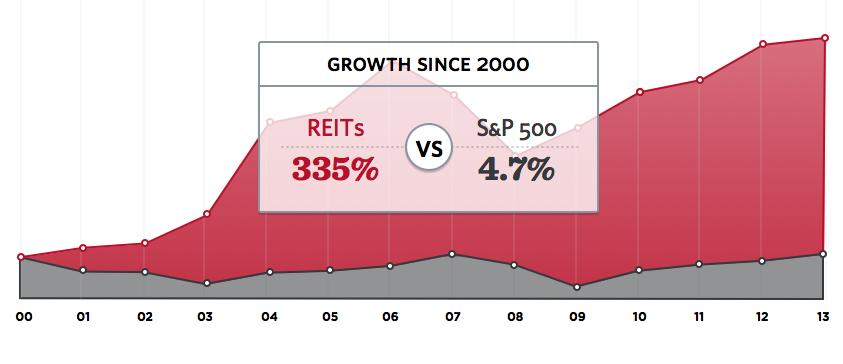 But, the majority of these investments are limited to institutional investors or investors who have the capital, energy, and time to acquire and manage it themselves. The reality is that as an individual, it's easier to invest in a company abroad than to invest in a property across the street.
Enter Real Estate Crowdfunding.
Crowdfunding is a new approach with a simple goal:
Give everyone the opportunity to invest in real estate.
Simply put, real estate crowdfunding is a tactic for raising investment funds for specific projects directly from individual investors. Crowdfunding members earn equity from their investments – a big departure from Kickstarter and other donation and rewards-based platforms.
Real estate crowdfunding allows you to:
Invest on your terms: Choose individual properties you want to invest in with minimum investments starting as low as $100. Now you can build your own portfolio and benefit from the diversification of a fund/REIT and the transparency and detail of a single asset.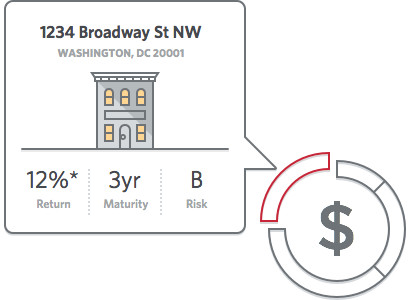 Earn annual returns of 12-14%: Most of the investments on the Fundrise platform are structured as a hybrid of mezzanine debt and preferred equity. As an investor, you can get projected quarterly dividend payments as well as long-term potential profits from appreciation.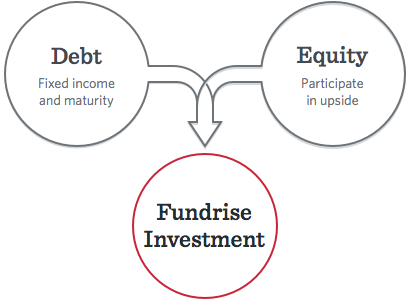 Access top-quality, highly-vetted deals: Every deal on Fundrise is carefully evaluated and rated by our team of real estate experts. Our process is so selective that less than 5% of the offering applications we receive end up being accepted onto the platform. (More on this process here)
[vimeo 98557577 w=700 h=393]
Get your money back when you need it: Most investments through real estate crowdfunding offer short term maturities between 1-5 years.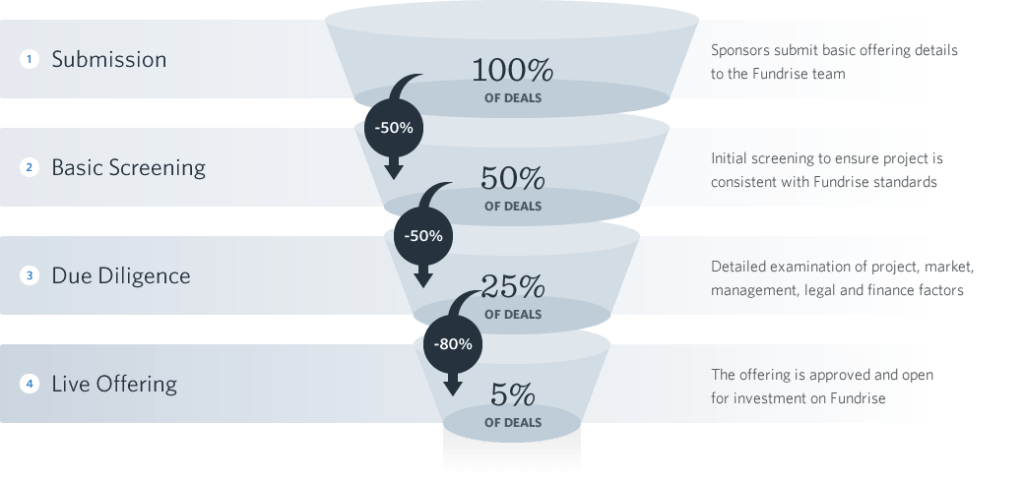 Real estate crowdfunding is a useful strategy for investors looking to diversify generally into real estate — or within the industry into new asset classes or markets. Instead of buying an entire asset, you can start at a much lower barrier to entry. It's also a great option for investors looking for passive income from real estate.
What was once only available to institutional capital is now available to everyone – top-quality real estate deals with the country's leading developers.
What are the Top 3 Objections to Real Estate Investing via Crowdfunding?
Objection #1: With the Fundrise model, aren't I relinquishing control over the property? Isn't it "bad" that I won't have direct control over my investment?
Investments through real estate crowdfunding provide passive income so that investors don't have to deal with management and the headaches that can be associated with it. Many of our investors view the strategy as an opportunity to test new locations and property types before moving onto more time- and money-intensive investments.
Objection #2: What if the project I invest in goes under or turns out to be a bad investment? What if I lose all my money? Is this a common scenario?
People investing in private real estate transactions need to be aware of the risks associated with it and at Fundrise, we aim to make that very clear. As with any investment, the investor needs to be entirely comfortable with losing the principal before making an investment. Fundrise has a strict due diligence process to make sure that only the highest quality, safest investments are available to our members and only 5% of all submitted deals make it onto the platform. To date, all 30+ Fundrise deals have performed. Loans have not missed a payment and equity investments have performed.
Objection #3: What if the project I invest in requires additional investment? Will I be obligated to kick in more cash after the fact? What if I don't have more money to invest?
It's extremely important to us that investors are never asked for additional funding – which is why we structure our investments to guarantee no capital call requirements. This prevents against investment dilution and ensures that investors will never be asked for additional funding.
We're excited to see what the future holds for real estate crowdfunding and to watch it grow from an alternative strategy to one used by all individual real estate investors.
Visit fundrise.com to learn more about real estate crowdfunding and how you can get started!
RELATED: RealtyShares Review: A New Approach to Real Estate Investing