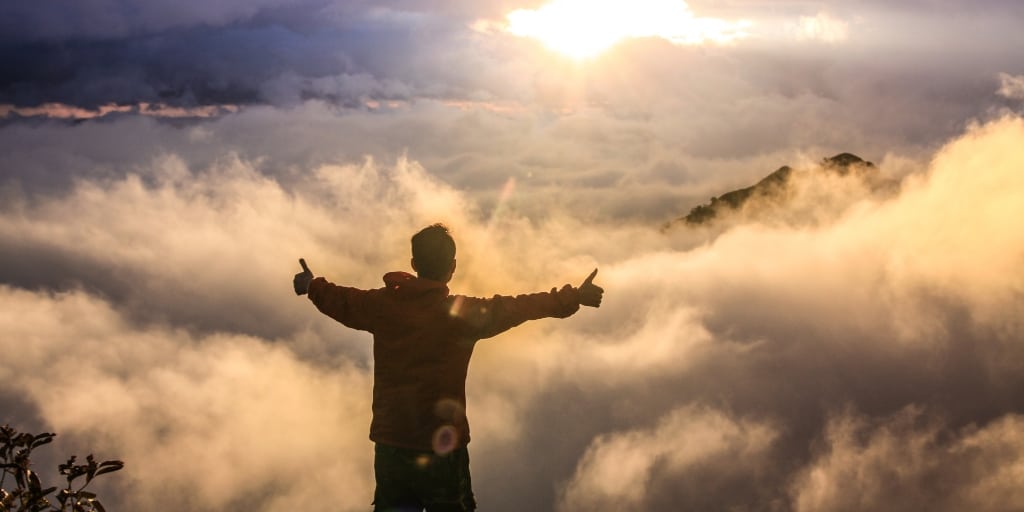 It doesn't take a pessimist to realize we live in a fallen world.
Bad news sells. Lies, rumors, and negativity spread like wildfire, and no matter how successful we may strive to be, there is no escaping the inevitable disappointment and heartbreak, which is deeply interwoven with every human experience.
But there's still hope.
While the world may have its flaws, there are still a lot of good things happening among many kind strangers in the world. Whether they're simple acts of kindness or heroic feats that require considerable effort, courage, and commitment, much of the good goes unseen.
If you need encouragement and inspiration on how YOU can make your world a better place, I'm going to share 50 heartwarming stories (all pulled from r/HumansBeingBros on Reddit) that prove there's still hope for humanity.
DHL delivery guy hides delivery behind the pillar, and then on noticing the other package he decides to hide that too. from r/HumansBeingBros
Ordinary people can do extraordinary things from r/HumansBeingBros
This is Anthony Borges. He saved the lives of 20 of his Parkland classmates by using his body to keep the shooter from coming in to kill them. In the process, he was shot 5 times. from r/HumansBeingBros
This seven-year-old girl shows friends her new prosthetic leg for the first time from r/HumansBeingBros
We recently had a death in our family. In our family that usually means families will come over every day for a couple days, ALL DAY. This means at least 25-30 kids outside out of control and wild for the entire day. Today the neighbor rented a bouncy house for the entire day, just for the kids. from r/HumansBeingBros
I saw a man on the train who noticed an older man struggling to find directions on his phone. He asked if he could help and spent the next 20 minutes teaching the him how to use google maps, gps, and direction services. What a stud! from r/HumansBeingBros
This foster dad provides a loving home to children who need it the most from r/HumansBeingBros
Kids sing happy birthday in sign language for deaf custodian from r/HumansBeingBros
Hotel staff sends photo updates to a boy who left his teddy bear behind from r/HumansBeingBros
Bristol University students donates £1500 for the very much loved cleaner so he can visit his family in Jamaica from r/HumansBeingBros
LOVE from r/HumansBeingBros
Off-duty firefighter helps old lady down the steps at a ball game, then carries her back up when she's having difficulties later from r/HumansBeingBros
Kid finds a candy bowl is empty, so he puts some of his own candy in for other kids. from r/HumansBeingBros
My husband is in the Coast Guard and the owner of the house we are renting through a local property manager sent me this email last night. I've met him once. from r/HumansBeingBros
Trash man here. I don't think people realize the impact small gestures like this have on us. Thank you for the drinks and snacks! (Re-uploaded to fix typo) from r/HumansBeingBros
North & South Korean Soldiers Shaking Hands at the Border from r/HumansBeingBros
Man meets the officer who saved his life from r/HumansBeingBros
Kids in Elementary school hold a surprise party for their beloved school custodian from r/HumansBeingBros
We forgot to run our bin to the road last night. This man was an absolute bro! from r/HumansBeingBros
Hero climbs a building with bare hands and no security equipment to save a kid from r/HumansBeingBros
City of Fort Worth, TX provides a job for homeless people to clean litter off streets so they can display a work history to make them more employable for future jobs from r/HumansBeingBros
Helping others is need is the greatest thing one can do from r/HumansBeingBros
"These workmen are awesome. This man has sat down for a few minutes to explain to our boys all about the road works" from r/HumansBeingBros
Athlete wins gold then carries his injured opponent off the mat from r/HumansBeingBros
Surgical staff honoring a patient who saved 3 lives and gave sight to 2 others with organ donations from r/HumansBeingBros
Baby stops breathing – fireman comes to the rescue from r/HumansBeingBros
Italain street artist Cibo of Verona covering up neo-nazi graffite with fruit. from r/HumansBeingBros
After visiting her mother's gravestone, my friend decided to stay longer so she could go plot to plot and clean up the pictures of all the children she could find from r/HumansBeingBros
Dentist helps his nervous patient get comfortable before his checkup from r/HumansBeingBros
Hundreds of Bros and Lady-Bros show up at a Detroit hospital to shine flashlights from outside, up to the pediatric patients inside, to wish them a happier (and healthier) holiday season. Crowds of varying sizes do this every evening in December and the kids shine lights back from inside. from r/HumansBeingBros
Girl spent her break helping a disabled man eat his meal from r/HumansBeingBros
Boy with a troublesome home life gets the ultimate Christmas present from r/HumansBeingBros
400 students sing to teacher fighting cancer from r/HumansBeingBros
One of our coworkers had his bike stolen, so all of us pooled money to get him a new one. from r/HumansBeingBros
People help a man who dropped 25000 yuan(3570 USD) in the street. He didn't lose a single bank note from r/HumansBeingBros
Chicago Cubs player giving a fan a new plate of nachos after knocking over their first plate during a diving catch. from r/HumansBeingBros
Need Help Finding Real Estate Deals?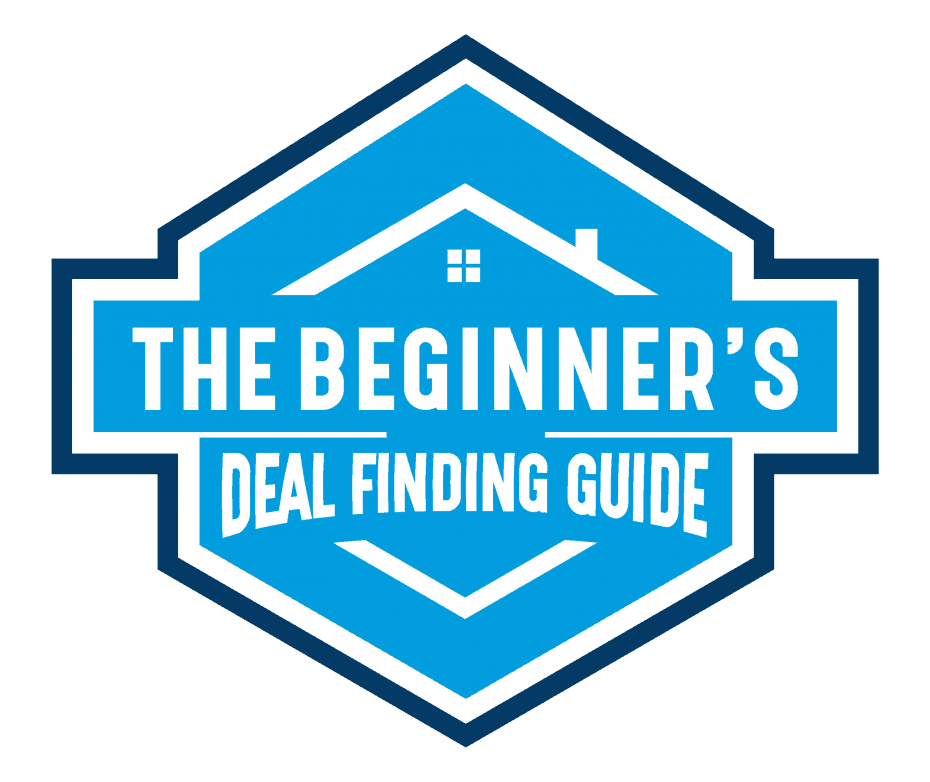 One of the most important skills every real estate investor needs to learn is how to find great real estate deals. This is the bedrock of every successful real estate business.
I struggled for years to figure this out, but when I finally did - everything changed. The ability to find super-profitable deals consistently is a milestone that made all the difference to me, just like it can for you.
If you need help finding better deals - you need to know about The Beginner's Deal Finding Guide. This is a premium course from REtipster, all about getting you intimately familiar with the multitude of ways you can find incredible deals on any type of property in any market conditions.
We'll show you the essentials you need to know so you can put together your action plan and start finding deals today. Come check it out!