A few weeks ago, Jaren and I had the good fortune of getting an impromptu tour of a newly converted self storage facility.
Our friend Tyler Hazel just converted an old pole barn to a 10,000 square foot, 78-unit self storage facility and he took us out to see the completed project. Since we happened to have a camera in the car, we thought we'd take a few minutes and record a walk-through tour for the benefit of the REtipster audience.
In this video, he guides us through the newly renovated building and explains a lot of details behind how he did it, how long it took to get from start-to-finish, some of the challenges he had to overcome along the way and what kinds of costs were involved with converting an older building to a climate-controlled storage facility.
As someone who has been interested in the self storage business for a long time, I found it particularly fascinating and I think you will too.
Whenever I hear the words "self storage", I usually picture something like this:
This is how a lot of self storage facilities look… but this walk-through gave me a "lightbulb moment", because it showed me that if you're able to see the opportunity AND do the work that goes into re-shaping a square peg so that it fits into a round hole, there could be a perfect self storage investment opportunity right under your nose (where nobody else has the foresight or motivation to do anything about it).
It's definitely not a cakewalk (as the interview clearly shows), but when you've got an existing building, and you find the right specialists in the industry who can fill in a lot of the gaps, it could end up being surprisingly achievable.
Note: Some of the companies mentioned in this video are Janus International and Easy Storage Solutions. This blog post is not a paid endorsement of either company… these just happen to be two of the companies that Tyler used in the process of doing this self-storage conversion.
The Best Real Estate Investing Strategy I've Found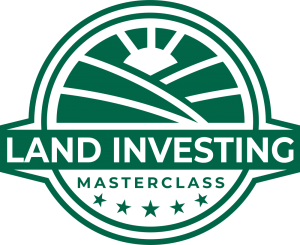 The most powerful strategy I've used to build my real estate investing career is NOT what you might guess.
Land investing (that's right, buying and selling vacant land) is a massive opportunity that most investors aren't paying attention to. For the few land investors who know how to pursue this business with the right acquisition strategy, it's an extremely lucrative and low-risk way to build serious wealth from real estate.
If you want to get the inside scoop on how to start and run your own land investing business, come and check out the Land Investing Masterclass – where I've put together a full 12-module course with dozens of videos, bonuses, downloads, group coaching sessions and a members-only forum (where we spend time answering questions every week). There is no better place to learn this business from the inside out!