What is Deferred Maintenance?
Deferred maintenance is the unmet maintenance and repair needs of real estate or equipment.
Deferred Maintenance Explained
Deferred maintenance is the unmet maintenance and repair needs of real estate or equipment.
Most real estate investors and business owners will defer maintenance on their properties and equipment as a way of reducing short-term costs (and consequently, this decision almost always leads to higher long-term expenses).
For example, if a single-family rental home needs exterior painting, the owner could choose to hire a painter to fix the problem today, or they could defer the maintenance and repaint the property at a later date. Fixing the problem now will usually cost less than fixing the problem later when the problem has had ample time to grow.
Deferred maintenance is often easy to spot because it usually results in some kind of noticeable blemish to the interior or exterior of the property.
However, sometimes deferred maintenance is harder to see, because it affects the non-aesthetic attributes of the property, like the plumbing, electrical or heating and cooling systems of the building.
Reasons for Deferred Maintenance
Deferred maintenance occurs for two reasons:
From knowing what needs to be done and deferring the maintenance
From being unaware that repairs or maintenance are needed
Keeping enough cash reserves to handle repair and maintenance duties, and then actually doing them right away, corrects the first issue. The second can be corrected by conducting regular property inspections. It can help to bring a housing inspector, electrician, plumber, or even a handyman with you.
Bonus: Get a FREE copy of the INVESTOR HACKS ebook when you subscribe!
Free Subscriber Toolbox
Want to learn about the tools I've used to make over $40,000 per deal? Get immediate access to videos, guides, downloads, and more resources for real estate investing domination. Sign up below for free and get access forever.
The Dangers of Deferred Maintenance
Regardless of whether an owner chooses to pay for maintenance and repairs now or defers the costs until a later date, deferred maintenance needs to be dealt with eventually. It doesn't just disappear. The cost will either be paid by the owner while they own the property, or it will be paid in the form of a lower sale price when they sell the property. One way or another, the price will be paid.
If maintenance and repairs are deferred long enough, the asset will eventually fall apart and deteriorate until it is severely damaged, defective, or unusable. Long-term deferred maintenance will often lead to significantly higher costs for the property owner or business owner (and these costs can be tangible and intangible).
To illustrate the point, it's similar to an ignored parking ticket. A parking ticket needs to be paid. It doesn't just go away. By not paying the fine in a timely manner, the ticket will cost much more with the addition of late fees. And if payment doesn't come, it could result in an arrest warrant.
The good news is, property owners don't typically get arrested for deferring maintenance, but they could have a very costly problem on their hands if they let it go too long.
The Consequences of Deferred Maintenance on an Investment Property.
1. Reduced (or no) Cash Flow
If maintenance is deferred long enough, the investment property could be at risk of being uninhabitable. If that happens, keeping tenants will be difficult or impossible, which means no rent coming in until the problem is fixed. Here is what makes a property uninhabitable:
An unsafe property (floors, stairs, the roof, and walls must be intact)
An unclean property
Systems that no longer work (heating, plumbing, electrical)
No running water
Environmental hazards (mold, lead, asbestos)
Unsafe from crime (doors and/or windows that don't lock)
Pest infestation
2. Deteriorating Property
Neglecting an investment property will ultimately affect its value, for a number of reasons. Not only will it be more difficult to get tenants to rent a run-down property, but it will also be more difficult to sell a property in disrepair.
3. Increasing Costs That Become Unaffordable
A good practice to have with an investment property is yearly preventive maintenance. By regularly inspecting, maintaining, and repairing the issues that need to be resolved, investors can avoid costly surprises that can break a budget. Some examples:
Clear the gutters
Power wash and paint if there is noticeable peeling paint
Hire a professional plumber if there are water stains on the ceiling
Have the HVAC serviced
Test smoke and carbon monoxide detectors
Check the roof for missing shingles
Check for pests
Check the landscaping for fallen tree limbs or debris on the property, keep bushes trimmed so they aren't touching the house, and check the irrigation system
When an owner ignores these kinds of routine maintenance issues, a once-affordable issue can become a major, expensive catastrophe, which underscores the importance of dealing with these things in a timely manner.
The Best Real Estate Investing Strategy I've Found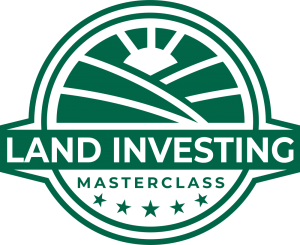 The most powerful strategy I've used to build my real estate investing career is NOT what you might guess.
Land investing (that's right, buying and selling vacant land) is a massive opportunity that most investors aren't paying attention to. For the few land investors who know how to pursue this business with the right acquisition strategy, it's an extremely lucrative and low-risk way to build serious wealth from real estate.
If you want to get the inside scoop on how to start and run your own land investing business, come and check out the Land Investing Masterclass – where I've put together a full 12-module course with dozens of videos, bonuses, downloads, group coaching sessions and a members-only forum (where we spend time answering questions every week). There is no better place to learn this business from the inside out!