When I first got into real estate, I thought it was literally impossible to buy properties for less than $1,000.
The idea sounded so far-fetched to me.
I mean, seriously… who in their right mind would willingly walk away from a property they owned free and clear for less than a thousand bucks?
What kind of person does that??
Since 2008, I've bought dozens of properties free and clear for less than $1,000, so believe me when I tell you – it's possible. Once I figured out where to find these people, I was pleasantly surprised to learn that there were actually A LOT of sellers who were more than happy to hand me the keys to their property for next-to-nothing.
The truth is – these kinds of sellers are all over the place, in every neighborhood, in every city, and in every state. The only catch is, they aren't going to come and knock on your door. In 99% of cases, they aren't going to take ANY action whatsoever. You need to find them.
As crazy as these people may sound to folks like you and me, I've found that there are actually a lot of legitimate reasons why some sellers are willing to give away their real estate for almost nothing. A few of the most common cases I consistently encounter are the following:
The seller can't afford their mortgage payment.
No, I'm not talking about foreclosures. A lot of property owners can't afford to make their mortgage payment – but they haven't yet reached the point of actually missing their payments. We get a lot of people who are on the verge of financial ruin and they are desperately looking for someone to bail them out. Often times these properties won't have enough equity in them to justify my involvement, but you can occasionally find great opportunities that are worth pursuing this way.
The seller has delinquent taxes on the property.
I come across a lot of people who own their property free and clear (no mortgages, no money owed), but for one reason or another, they can't afford to pay their taxes. If they don't pay off their taxes soon, the local municipality will foreclose on the property and they will lose everything. I know it sounds weird. Why would somebody walk away from their property just because of delinquent taxes?? Well, it's a lot more common than you'd think. Partially because these sellers have issues that go far beyond financial problems. Read on…
The seller inherited their property and they don't want it.
Through some twist of fate, some people find themselves as the owner of a property that they don't want. Perhaps their parents or grandparents owned it and the property just fell into their lap. They have absolutely no interest in it, but suddenly the property is theirs and they don't see it as an asset – they see it as a problem, along with all of its headaches and liabilities. Sometimes these people make an effort to sell it with a realtor, and sometimes they just let it go to tax foreclosure. They don't have the time or energy to deal with it and frankly, they just don't care. It's a surprisingly common situation that I see fairly often.
The owner has moved away.
A lot of people buy property because they have a plan to develop it or move there some day, but people's lives change. People get new jobs. People move away. People get sick. People go broke. People buy properties for various reasons and then through unforeseen circumstances; their attention is redirected to other things. I talk to a lot of people who literally haven't seen or even thought about their property in years. The property has been pushed down (or completely off) their priority list. They don't care about it because they've moved on to bigger and better things.
The seller has gone through a significant or traumatic life event.
Many people own properties that have become a significant financial or emotional burden for them. They want this property to disappear at any cost. "Making money" on the property is the least of their concerns. Believe it or not, we've even had the occasional seller offer to give us their property for free! One guy even offered to pay us to take his property. People in this position want to unload their property so badly that they will do almost anything to get it out of their lives. These kinds of sellers are a prime opportunity for you to make your move.
The property is an absolute train wreck.
You probably know the type of property I'm talking about. Some houses are literally caving in on themselves. Other unfortunate properties get turned into makeshift landfills. While some of these properties can be a dream come true for a rehabber, I frequently find properties that are trashed AND they have no real value. There are some properties that just aren't worth it – no matter how you slice it. In these cases, the cost of fixing, cleaning or repairing the property FAR exceeds any potential value that they (or even you) could extract from it. Of all the situations I encounter, this is the only one that I almost always choose to pass on.
Most sellers who are dealing with one or more of these issues are a prime opportunity for you to do business. In our trade, we call them "motivated sellers".
Believe it or not, these sellers are everywhere. Once you figure out where to look, they frankly aren't that difficult to find. I talk to dozens of these people every week and my voicemail is regularly jammed FULL of leads who are practically begging me to send them a low-ball offer.
I realize it may sound harsh. Some investors get hung up on the idea that they're taking advantage of someone in their time of need – but this is the wrong perspective.
In all of my experiences in dealing with motivated sellers, I have been pleasantly surprised to see that the vast majority of them are actually happy to deal with me. In their minds, nobody wants to buy their property and they had no hope… until I found them.
When you find these sellers, you're essentially bailing them out of a bad situation and they will often times be grateful for your help. The idea is to find the right people at the right time. If someone doesn't like your low-ball offer, believe me – they won't take it and that's their prerogative. Remember, as a real estate investor, you're not forcing anybody to do anything – you're just giving them the best offer they can get at a time when they have no other options. It has to make sense for both you and them in order to work – and many times, it will!
Coincidentally, you'll also find that most of these "motivated sellers" have put forth absolutely ZERO effort to list their property for sale. It's odd, but I've learned that when you meet people who are looking for a quick & easy solution, all you have to do is meet their needs. Make the process quick, easy and painless, and they will gladly sell you their property for pennies on the dollar.
It may sound unreal, but I'm telling you – the opportunities are everywhere and if you're looking in the right places, it won't take long to find them.
Need Help Finding Real Estate Deals?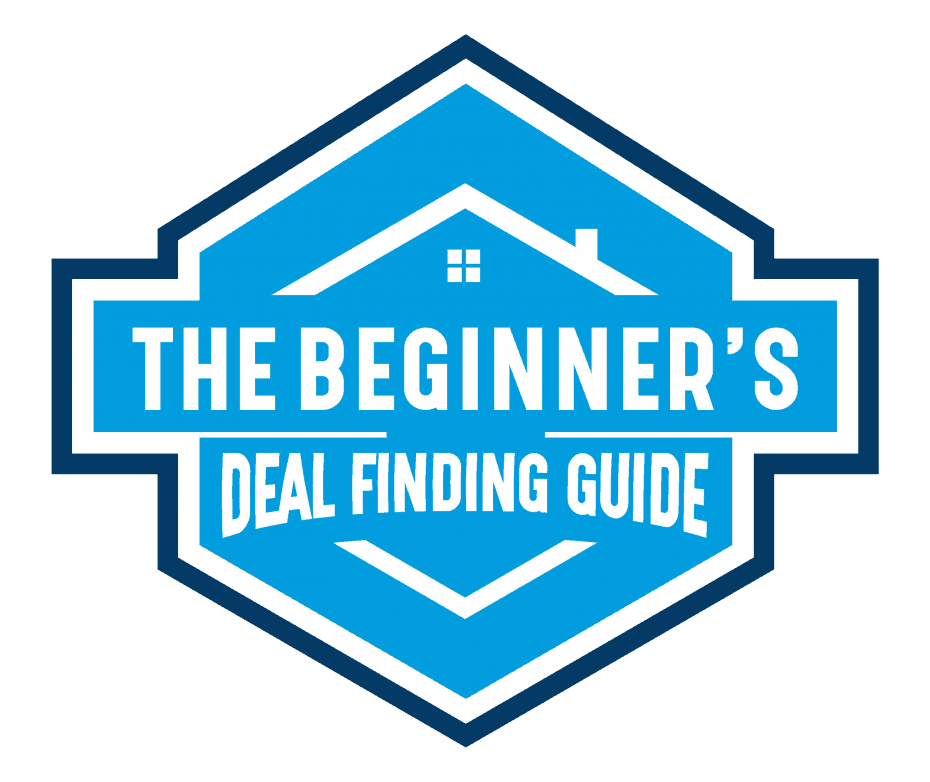 One of the most important skills every real estate investor needs to learn is how to find great real estate deals. This is the bedrock of every successful real estate business.
I struggled for years to figure this out, but when I finally did - everything changed. The ability to find super-profitable deals consistently is a milestone that made all the difference to me, just like it can for you.
If you need help finding better deals - you need to know about The Beginner's Deal Finding Guide. This is a premium course from REtipster, all about getting you intimately familiar with the multitude of ways you can find incredible deals on any type of property in any market conditions.
We'll show you the essentials you need to know so you can put together your action plan and start finding deals today. Come check it out!