Back in July, I enlisted the first full-time "employee" for REtipster.com.
His name is Jaren Barnes, and if his name sounds familiar, it may be because you heard an earlier conversation I had with him on Episode 10 of the REtipster Podcast.
Jaren is a pretty remarkable guy, and he's going to play a pretty significant role in the future direction and content you see coming out of this website, so I thought it was only fair for us to spend some time getting to know him, and talking a little bit more about the origins of REtipster.com, and the general direction we see this community going in the future.
Be sure to check out the YouTube video of our conversation here:
Links and Resources Mentioned:
Thanks for Listening!
Share your thoughts:
Leave a note in the comments section below.
Help out the show:
Thanks again for joining me this week. Until next time!
Right-click here and "Save As" to download this episode to your computer.
The Best Real Estate Investing Strategy I've Found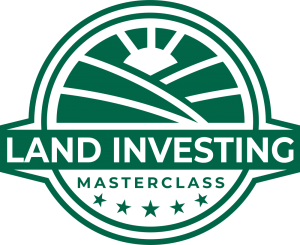 The most powerful strategy I've used to build my real estate investing career is NOT what you might guess.
Land investing (that's right, buying and selling vacant land) is a massive opportunity that most investors aren't paying attention to. For the few land investors who know how to pursue this business with the right acquisition strategy, it's an extremely lucrative and low-risk way to build serious wealth from real estate.
If you want to get the inside scoop on how to start and run your own land investing business, come and check out the Land Investing Masterclass – where I've put together a full 12-module course with dozens of videos, bonuses, downloads, group coaching sessions and a members-only forum (where we spend time answering questions every week). There is no better place to learn this business from the inside out!