We're into real estate investing. We're also into keeping it real.
Our goal is to feature products and services we think you'll find useful. Some of the links in this article may help to financially support this website, but the real-world guidance is all REtipster.
ATTENTION LAND INVESTORS: Getting paid for your land deals just got a lot easier.
It is now possible to sell vacant land via credit card without breaking any rules.
In times past, if you wanted the option of selling your land through a credit card processor, the only way to do it was to violate the list of prohibited uses of whichever credit card processor you were using.
In other words, land investors had to intentionally hide what they were selling and hope they could somehow "fly under the radar" and not get caught by their respective processors (because if you get caught, your account will either be frozen or shut down).
I've heard countless stories from other investors about getting their accounts shut down by payment systems such as MoonClerk, PayPal and Stripe and for us land investors, especially those who sell a lot on terms – this is a MASSIVE risk.
Imagine for a moment, that you've built up several owner-financed loans in your business. You set things up in a way where all recurring payments are being taken automatically by credit card, and then all of sudden, you receive an email saying, "Your ability to accept credit card payments has been shut down permanently."
What would you do?!
How would you navigate through the process of contacting all your borrowers to generate a new method of payment?
It would be a huge job to make this transition (to a much less convenient payment method, I might add)… and as you can imagine, making these sudden changes will create a lot of problems and confusion along the way. It sounds pretty terrifying if you ask me!
Thankfully, we now have a MUCH more sustainable way to address the credit card payment issue… let me show you.

Introducing: Heartland Payment Systems
This major new development in the land investing industry comes from Heartland Payment Systems.
I was first introduced to Heartland by David VanSteenkiste, on episode 36 of the REtipster Podcast.
During our interview with him, he mentioned how he was shut down by the credit card payment processing service he was using, and so I immediately asked what he switched to as an alternative solution.
He told us about Heartland and that,
"They're the only credit card processor in the world who has, in writing, approved the sale of vacant land."
When I heard that, my ears perked up and I thought to myself,
"If that's true… then this is a GAME-CHANGER for the land business."
So after our interview, I cold-called Heartland's sales team and began investigating.
I spoke to a representative and ask them directly if they could process credit card payments for the sale of vacant land.
To my surprise, the representative got back to me by email, saying, "No, Heartland cannot service this type of transaction."
So, naturally, I reached back out to David with this:
I reached out to Shay directly… and this is where the magic happened!
Who is Shay Horseman?
Shay Horseman is the man responsible for overseeing the creation of the first Merchant Category Code (also known as MCC code) dedicated solely to the sale of vacant land.
When Shay began working at Heartland, one is his long term clients informed him that he had started investing in land on the side.
His client had been working with our friends at Land Academy, and was telling Shay about the ongoing frustration many land investors were encountering with various credit card gateways – where sales reps would make promises about their ability to service land investors (because they were ignorant about their own company's list of prohibited uses), only to find out that ultimately, they couldn't.
So, Shay decided to go to bat for the land investing community. He put a lot of time and effort into creating a new MCC specifically for vacant land investors.
After six months of waiting, he got an email from the underwriting department at Heartland, which said the following:
While any prudent underwriter will never make a blanket statement that anyone and everyone is approved, this was the first verifiable evidence that a major credit card processor was actually willing to look at the land investing industry and create a dedicated merchant category.
This is a HUGE deal. To my knowledge, this is the first time EVER a major credit card processor has approved the sale of real estate of any kind.
How Credit Card Processing Works
Before we go any further, I think it will be helpful to explain how credit card processing works.
If you're a Merchant, in the business of buying and selling anything online and accepting credit card payments, there are three "entities" that need to be involved in order for you to receive your money:
Payment Processor
Gateway
eCommerce Platform
Here are a several examples of all three:
| | | |
| --- | --- | --- |
| eCommerce Platforms | Gateways | Payment Processors |
| WooCommerce | Authorize.net | Heartland Payment Systems |
| Shopify | Amazon Pay | Chase Paymentech |
| MoonClerk | Stripe | Wells Fargo |
| 3dcart | PayPal | First Data |
| Magento | BluePay | Citibank |
| E-Junkie | Braintree | Bank of America Merchant Services |
| Foxy.io | Payoneer | Barclays |
| Volusion | Dwolla | Global Payments |
Let do a quick overview of each.
The Payment Processor
According to Wikipedia, a credit card processor is defined as:
"…a company (often a third party) appointed by a merchant to handle transactions from various channels such as credit cards and debit cards for merchant acquiring banks."
This is what Heartland Payment Systems does.
Simply put, they provide merchants with the ability to take payments by credit or debit card and then they handle the transfer of funds to your business checking account.
The Gateway
In the credit card world, a Gateway is essentially a "connector" between a Payment Processor and an eCommerce Platform.
For example – let's say you want the ability to accept ACH as a form of payment in addition to credit and debit cards. You also want to service recurring billing and have additional features like invoicing and automatic receipts, but neither your eCommerce Platform or your Payment Processor provides this functionality. 
If you want these robust features but you're stuck with limited options, this is when you would turn to a Gateway.
Some commonly known Gateways are:
Amazon Payments
WePay
PayPal
Authorize.net
Stripe
The problem for land investors is that most, if not all Gateways will likely deny the sale of vacant land, because land falls under the all-encompassing term "real estate".
Heartland, however, has a special relationship with Authorize.net, because Heartland processes a huge percentage of Authorize.net's clients. Since Heartland and Authorize.net work so closely together – if a land investor signs up with Authorize.net through Heartland, they'll be able to service the account without the usual issues that would normally come up.
Is a Gateway Really Necessary?
In some circumstances, it's possible to avoid the need for a Gateway if you work directly with certain payment processors.
For example, it's possible to work solely with Heartland but out of the box, but they'll have some limitations in the features they provide. For instance, they don't have the ability to service recurring billing, which creates a problem if, as a land investor, you sell a lot of your properties with owner financing.
If you want extra features like this, that's where a Gateway would come into the picture.
Alternatively, you might be able to connect a Payment Processor directly with an eCommerce Platform for those extra features you desire (if that platform is robust enough and integrates nicely with your processor). This would, again, avoid the need for a gateway, but the ability to do it successfully depends on what online system powers your website.
For example, if you worked with Heartland directly, and your website happens to be powered by WordPress, you could use something like WooCommerce as your eCommerce platform. Then you'd have the ability to service recurring billing, automatically send out receipts and have a lot more added features.
If, however, your website is powered by something that is NOT compatible with an eCommerce Platform (one that syncs nicely with Heartland), then you'll have to explore the use of a Gateway.
This is what I had to do because my website is powered by Investor Carrot and they are limited in their use of third-party plugins (like WooCommerce).
RELATED: Investor Carrot: Is this the best option for your real estate website?
eCommerce Platforms
An eCommerce Platform is what provides the easy checkout process on a website. It's the page and/or payment form that allows a buyer to provide their credit card details and billing address.
However, most eCommerce Platforms are set up to use a third-party Gateway, which then uses a Payment Processor.
For example
MoonClerk (eCommerce Platform) > Stripe (Gateway) > First Data (Payment Processor)
E-Junkie (eCommerce Platform) > PayPal (Gateway) > Heartland Payment Systems (Payment Processor)
3dcart (eCommerce Platform) > Authorize.net (Gateway) > Heartland Payment Systems (Payment Processor)
The major issue you'll run into is that not all eCommerce Platforms integrate with all Gateways. For example – if you use Authorize.net, there are only a select few eCommerce Platforms that can work with them.

Selling for Cash vs. Seller Financing
As the video above explains, you can use Heartland to accept credit card payments for land – whether it's a one-time cash payment, or it's set up as a seller-financed deal (with ongoing monthly installments for a pre-determined period of time).
It's GREAT to have the flexibility of setting up a sale for either scenario – but it's also worth noting, if you sell on terms, Heartland won't create an amortization schedule or track any payments for you, you'll have to do that separately.
If you use a dedicated loan servicing software like GeekPay or ZimpleMoney, all of these calculations and payment tracking will be handled for you (which is a very nice feature to have in any loan re-payment scenario).
However, ZimpleMoney doesn't allow for credit card payments at all, and GeekPay doesn't allow for credit card payments through a Gateway that is actually approved for land investors… so you'll have to pick and choose what's more important to you; the convenience of accepting credit cards the right way (Heartland) or the convenience or having all of your payments tracked and calculated automatically (GeekPay or ZimpleMoney).
How Much Does It Cost?
So what's the price tag for using a service like Heartland?
Well, there are a couple of different factors that go into this.
For Those With Payment Processing History
If you have proof of payment processing history, which Heartland defines as $7,500 or more per month for three months in a row, then Heartland charges a 0.9% transaction fee.
With Authorize.net as your gateway, the monthly costs would look like this:
0.9% transaction fee for Heartland
$15 per month for Authorize.net
This comes out to $15 per month plus a 0.9% transaction fee.
For Those Without Payment Processing History
If your business makes less than $7,500 per month, Heartland considers you a "New Merchant" and will charge you a $15/mo fee.
With Authorize.net as your gateway, the monthly costs would look like this:
$85 per month for Heartland
$15 per month for Authorize.net
In total, this is $100 per month.
In the future, if you can prove you're making more than $7,500 per month, you can try to switch to the transaction fee if you prefer.
All that's needed is for you to simply submit a request for Heartland to review your account. If they determine you have sufficient payment processing history, then they will update the status of your account.
In terms of pricing – Heartland charges a higher price for their services compared to the standards associated with the credit card processing industry.
The reason they charge what they do is because land investors are considered "High-Risk Merchants" and the fact is, no one except Heartland will service our industry.
With time, Shay believes the monthly costs will become cheaper, but there are no guarantees.

Want to Get Started with Heartland?
Now, as a land investor, if you want to get started with Heartland, it's important that you reach out to Shay's team directly.
If you cold-call the sales team from Heartland's website, it's likely that you will get a similar response to the one I received prior to connecting with him.
The truth is, most people in the company aren't aware of the dialogue between Shay and the land investing community at large, and the journey they've taken to get the sale of land approved by Heartland's underwriting department.
You'll save a lot of time and effort by filling out the form on this landing page:
Note: REtipster does have an affiliate relationship with Heartland Payment Services and at no extra cost to you, we will receive compensation from Heartland if you sign up with them through the opt-in box above.
Shay informed me that there are three other sales representatives that work closely with him, all of whom are familiar with how to onboard land investors.

Avoiding Chargebacks
One of the greatest strengths behind credit cards is that they provide a very convenient way to pay and get paid – but their greatest strength is also their greatest weakness.
Whenever you start allowing people to pay you with credit cards, you open the door to all kinds of potential for fraud (and fraud ultimately leads to chargebacks). This is an added risk that anyone who receives credit card payments needs to be aware of.
A chargeback happens when a credit card holder disputes a payment showing on their statement.
For example, if a buyer pays you using a stolen credit card, then the real cardholder will eventually see the unrecognized charge on their account and file a dispute with their credit card provider.
At this point, the credit card provider will demand that the Payment Processor and Merchant make good on the loss, by either:
a. Providing compelling evidence that the payment wasn't fraudulent, or
b. Paying back the credit card provider for the loss.
If sufficient evidence isn't provided to prove the validity of the disputed payment, you're going to lose that money. Regardless of whether the funds have already been transferred to your bank account or if they're still sitting with the Payment Processor – a chargeback almost always means that YOU, as the merchant, are going to take the financial hit (even if you've already signed over the deed and/or delivered the goods).
Chargebacks can be an extremely painful financial event – sometimes even catastrophic.
For the sake of your sanity and the well-being of your business, try to avoid chargebacks at all costs.
Heartland's policy is that they won't pay for chargebacks, so if it happens, you as the merchant will have to cover the costs.
Heartland is reasonable and will thoroughly look at the cause of the chargeback, but if you get too many of these (especially if the buyer claims you were a fraud or a crook), you'll run the risk of getting your account shut down.
If you happen to get a chargeback on your account, be as responsive and helpful to Heartland as possible to increase your odds of having it be dismissed.
There are also a few other "best practices" that can help you avoid any big interruptions or unwanted surprises as you're working with Heartland:
1. If you're expecting an unusually large payment amount to come in from a buyer (e.g. – if you typically get payments around $3,000 – 5,000, and you suddenly receive a $50,000 payment) it's important to communicate this to Heartland, so they're aware of the upcoming transaction. This will help you avoid any red flags magnifying glasses being put on your deal simply because of the unusual dollar amount.
2. Encourage your buyers to use only one card per transaction… maybe two at the most (and try to use cards that all have the same name). If a buyer uses 6 different cards from 6 different banks that all have a different name – this looks a lot more "fraudulent" than one or two cards with a single, consistent cardholder name. The more complexity you add to a single real estate transaction, the higher the risk you'll have of encountering problems.
3. Not to use a credit card processor to liquidate your own credit cards

Final Thoughts
Shay is a great guy and I've enjoyed working with him… but he is extremely busy.
In my interactions with him, there were times when I needed to take ownership of communication and follow-up. I would encourage anyone who works with him to do the same.
Have the expectation that you need to "chase" Shay and don't expect him to "chase" you. What he is providing the land industry is an incredible opportunity (we need Heartland more than Heartland needs us), so be prepared to work with him and his busy schedule.
Shay has told me that he now has a team built out and trained for the land seller account process (and this wasn't in place back when I got my account set up with him). If at any point he cannot handle the new signups, he should be able to distribute them to his team, so they can begin the application process.
I believe Heartland Payment Systems has cracked the door open on new development for the future: The ability to sell real estate via credit card.
Though land investors are currently the only real estate investing niche to be served in this way, I am excited to see the impact this will have on the real estate industry as a whole.
To get started today, fill out the form on this page and someone from Shay's team will be in touch with you:
Need Help Finding Real Estate Deals?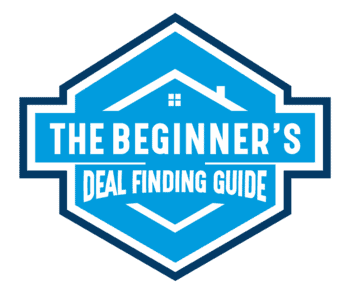 One of the most important skills every real estate investor needs to learn is how to find great real estate deals. This is the bedrock of every successful real estate business.
I struggled for years to figure this out, but when I finally did - everything changed. The ability to find super-profitable deals consistently is a milestone that made all the difference to me, just like it can for you.
If you need help finding better deals - you need to know about The Beginner's Deal Finding Guide. This is a premium course from REtipster, all about getting you intimately familiar with the multitude of ways you can find incredible deals on any type of property in any market conditions.
We'll show you the essentials you need to know so you can put together your action plan and start finding deals today. Come check it out!