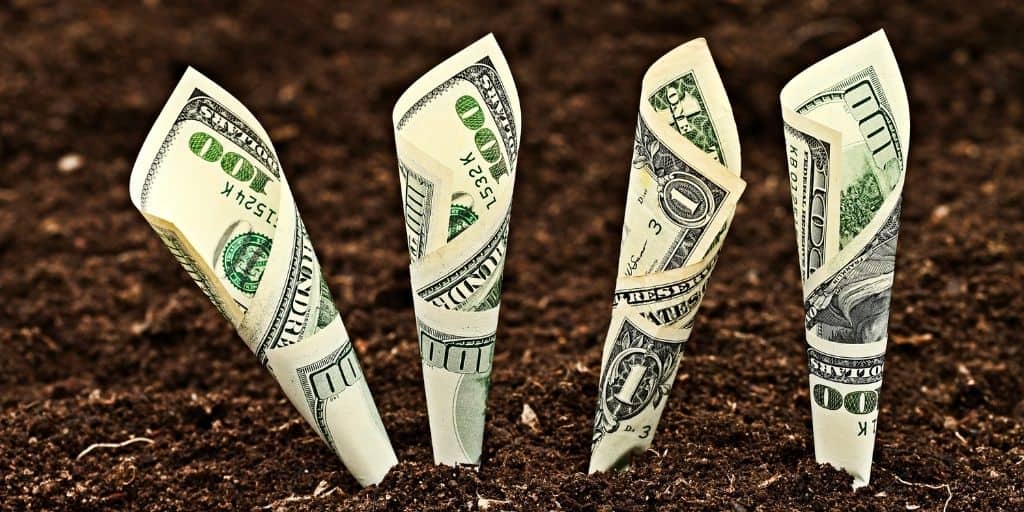 REtipster provides real estate guidance — not tax or investment advice.
This article should not be interpreted as financial advice. Always seek the help of a licensed financial professional before taking action.
Seller Financing is one of the most powerful tools you can use when selling real estate.
It may sound like a confusing (or even foreign) concept to many, but the power of this investment strategy is undeniable.
I worked for years as a real estate investor before I finally caught on to why this approach was so important. It can be an absolute game-changer if you decide to put it to work in your business. When I started using it, it allowed me to create several streams of passive income that require virtually no work from me on an ongoing basis.
One of the greatest things about seller financing is that it can provide you with passive income – money that comes in regardless of whether you continue to work. In a sense, seller-financed properties are similar to rental properties, but without all the headaches that rental properties are known for.
When I finance the sale of my properties, I'm usually getting 100% of my initial investment back almost immediately (usually at the closing, or within the first few months of the loan closing). This means that almost all of the payments I receive for the remaining term of the loan are pure profit.
Becoming The Bank With Seller Financing
Seller Financing is essentially the same thing as "lending money" to the person who is buying your property. In essence, you are becoming the bank when you finance the sale of real estate in this way.
According to Dictionary.com, the word "lend" is defined as follows:
"To grant the use of (something) on condition that it or its equivalent will be returned."
Note that the word "cash" or "money" wasn't mentioned anywhere in that definition.
When you finance the sale of a property that you own, you aren't advancing any actual dollars to the borrower. You are simply granting the permanent use of your property and accepting payments for it in the form of cash over the course of several months or years in the future. These payments typically include principal, interest, and ongoing servicing fees for the life of the loan (and keep in mind, you can also collect a reasonable amount of closing fees on the front end as well).
This kind of seller financing can go by several different names. Some call it "Land Contract", "Contract for Deed", "Deed of Trust", "Mortgage" and even a "Lease Purchase" can be interpreted as a form of seller financing (depending on how the deal is structured).
Seller financing is an amazing tool because it allows you to do any/all of the following things with your real estate:
Sell your property at a significantly higher price.
Make a noteworthy extra additional income from interest, servicing fees, and closing fees.
Wash your hands of the property's ongoing maintenance issues by putting these problems in your borrower's lap (after all – they are the new owners of the property).
Add significant stability and peace of mind to your business operation with a dependable, monthly income.
Charge prepayment penalties if/when the borrower chooses to pay off early.
Repossess and resell the property if the borrower ever defaults on their loan.
Why Isn't Everyone Doing This?
When I first heard about seller financing, I was a little hesitant to start selling my inventory this way. The whole idea seemed complicated, confusing, and even scary.
My mind was filled with uncertainty and skepticism. I kept telling myself things like:
Let's just keep this simple! Why over-complicate this thing?
I don't understand all the math, banker terminology, and finance lingo (What the heck is an Amortization Schedule??)
I'm not a bank! How am I supposed to keep up with servicing a loan, invoicing payments, handling missed payments, and so on?
Why would I want my properties to be "stuck in limbo" for years on end as I slowly get paid off? Wouldn't I be better off getting a lump sum of cash?
What if one of my borrowers stops paying me? How am I supposed to repossess a property?
If you're anything like I was, you may be dealing with some of these same knee-jerk reactions as you think about selling properties with seller financing.
Let me just reiterate that seller financing is one of the most important things I've discovered in this business. While it isn't always appropriate for every deal, it can be an extremely powerful generator of extra income when the situation is right.
When Is Seller Financing Appropriate?
Here are some of the criteria I use to determine when seller financing makes sense for the properties I'm trying to sell:
When I have a strong equity position in a property (e.g. – I own it free and clear).
When I can sell a property for FAR more than I paid for it (this can work great with quick flips).
When I'm stuck in a buyer's market (i.e. – real estate is moving very slowly and buyers are difficult to find).
When banks aren't willing to lend on the type of property I'm trying to sell (this happens quite often with vacant land).
When banks won't lend to anyone due to market conditions in general (this was a common issue back in 2008 – 2011).
When my buyer is able to come up with a good down payment (20% or more of the sale price), they're willing to pay my full asking price, but for whatever reason – they still don't fit the exact profile that their banker wants to see.
Now don't get me wrong, I don't need ALL of these conditions to be met, but usually, when I see two or more of them, I'll know I've got a pretty good seller financing opportunity on my hands.
Opening The Doors Of Opportunity
When you list your property for sale and offer seller financing as part of the deal – you'll find that a lot more buyers will start reaching out to you. MANY more than if you were only willing to accept the full sale price in cash (like the vast majority of sellers).
Why does this happen? It's simple. By offering seller financing, you are making this property significantly more attainable for the buyers in your market. Seller financing will open the doors of opportunity to a lot of people who otherwise wouldn't be able to purchase your property at all.
This doesn't necessarily mean that your buyers won't be credit-worthy.
To start this discussion, it's important to understand how banks work.
Most lenders are in the business of offering financing a large demographic of people for a variety of different purposes (one of which happens to be real estate). Very few bankers have the ability to approve loans on their own authority. Instead, they have to evaluate every borrower using some pre-determined criteria (and given a bank's situation, with hundreds of loans on their books for all sorts of different purposes – who can blame them?).
All banks have to look at the 5 C's of Credit:
Capacity to Repay (Does the borrower have the resources to repay the loan?)
Capital Invested (How much "skin" does the borrower have in the game?)
Collateral Availability (Will the bank be able to cover themselves if the borrower stops paying?)
Conditions (What is the intended purpose of the loan?)
Character (How does the lender perceive the borrower? Is the borrower a good person? Can they be trusted?)
Many, many times – prospective borrowers aren't able to qualify for loans simply because they don't fit into one or more of these five boxes.
In addition to the "5 C's of Credit", banks also look at a lot of other things when they're considering whether or not to lend money to a prospective borrower. They generally want to see:
A solid credit score (most lenders consider the 700+ range to be "good").
A proven level of historical income (years of employment, dollars earned per year, etc).
A minimum sum of cash available for a down payment (usually 20% or more).
The property itself should meet a certain criterion (size, condition, built to code, etc).
The property usually needs to be situated in the right geographic location.
The property value needs to be supported by a current appraisal.
The property's chain of title must be flawless.
The list goes on, and on, and on…
The real kicker is – I've seen a lot of would-be deals get completely blown out of the water, all because the loan applicant was missing one little item on the banker's checklist of qualifying criteria. Everyone goes home sad and it's a shame.
Measuring tools like the "5 C's of Credit" do matter. The fact is, some people should be disqualified. For instance, if somebody has no income and is a convicted felon, that probably represents a character issue and their capacity to repay (and these are both extreme examples, by the way).
On the other hand, if somebody has one "blip" on their credit report – a lot of banks aren't able to think critically and see past this.
It's unfortunate for the loan applicant, but the advantage that YOU have as the lender is that even when a person doesn't fit into all of these boxes, they still may be a viable candidate for a loan! Unlike a banker, you have the ability to think critically and consider ALL the factors with your buyer.
Lenders can be extremely risk-averse and as a general rule of thumb; they aren't going to lend money to a borrower unless there is virtually zero-risk in the deal.
I've seen a lot of inflexibility from banks over the years and this ultimately tells me that many of my buyers will never be able to buy my properties UNLESS I am willing the finance the sale for them.
Need Help Finding Real Estate Deals?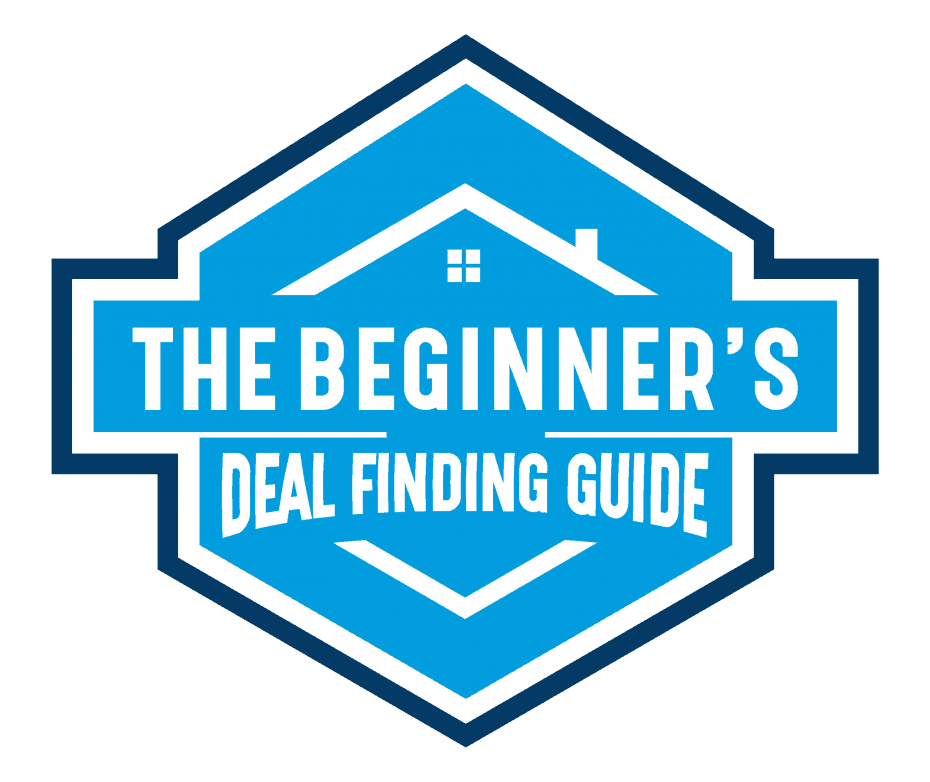 One of the most important skills every real estate investor needs to learn is how to find great real estate deals. This is the bedrock of every successful real estate business.
I struggled for years to figure this out, but when I finally did - everything changed. The ability to find super-profitable deals consistently is a milestone that made all the difference to me, just like it can for you.
If you need help finding better deals - you need to know about The Beginner's Deal Finding Guide. This is a premium course from REtipster, all about getting you intimately familiar with the multitude of ways you can find incredible deals on any type of property in any market conditions.
We'll show you the essentials you need to know so you can put together your action plan and start finding deals today. Come check it out!