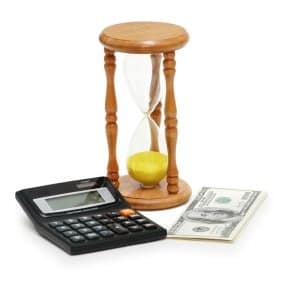 The idea of seller financing used to scare me to death. The idea of "becoming the bank" didn't sound appealing to me AT ALL.
In my mind, I just wanted to be cashed out as soon as possible so I could be done and move on with my life. However, once I realized the truckload of extra money that I could be making as a result of financing my properties; I decided to try my hand at it.
After selling one property, and then another, and then another – I started noticing how nice it was to have checks delivered to my mailbox every month whether or not I continued to put forth any additional effort. Eventually I found that it was adding a lot of stability and predictability to my business operation and life…   and I loved it.
Before long, I started putting it to use whenever I possibly could, and it quickly became my preferred method of selling real estate. To be honest, I'm kind of surprised that everybody isn't doing this as a standard business practice. The fact is, when you finance the sale of a property, you are creating a true money machine.
Sell Your Property FAST
Offering seller financing will open the doors of opportunity and will allow you to work with MANY more potential buyers. The truth is, a lot of buyers won't even consider buying your property simply because they don't have access to the funds they need in order to purchase it. When you offer seller financing, you're solving this problem right out of the gate because you're giving them the financial leverage they need.
The more flexible you can be and the more options you can offer your potential buyers, the faster you will get your property sold – plain and simple. On the other hand, if you're only willing to get cashed out in one lump sum (and this is how most sellers operate, by the way), you could find yourself sitting on your property for a lot longer than you need to.
Sell Your Property At A Higher Price
One of the huge advantages of financing your property is that you can almost always ask for a significantly higher price on the property and people will pay it. In my business, I can even charge a higher-than-market interest rate and most buyers don't even care!
I'm able to get away with this because I understand how to make the monthly payment affordable.  
When I advertise my properties with seller financing, I don't even talk about what the specific terms of the loan will be (interest rate, payment period, etc.). Of course, this information will be included in my closing documents (I'm not hiding anything from anybody), but when it comes to marketing a property – I've learned that people tend to get confused by all the intricate details of the transaction (and a confused mind says "No"). In the end, all they really want to know is what it's going to cost them.
With this in mind, I just advertise two things:
The total purchase price
The monthly payment
That's all.
When people see a monthly payment, they will instantly know whether or not it fits into their budget – and at the end of the day, this is all that matters to most people.
The nice thing about this is, if your goal is simply to make the monthly payment affordable, there is almost always a way to make the payments work within a person's budget. Remember, you are the bank. You can stretch out the term of the amortization (aka – the amount of time, or number of months it will take for them to pay you back). You can also adjust the numbers by giving them a lower interest rate. You could require a larger down payment upfront (which will reduce the amount of the loan and thereby, reduce the monthly payment), or you could just lower the price of the property altogether.
Whatever it takes for you to sell your property and make money, do it! One of my goals with this strategy is to build up SEVERAL streams of income, and this only happens by selling SEVERAL properties with seller financing, in a way that will earn me a profit.
When you're acting as the lender, you can generally do whatever you want to (within the confines of the law, of course) to maximize your income over the long-term.
Note: Most states have some very broad rules regarding the maximum interest rate you can charge your borrowers and the number of seller financed deals you can maintain at one time – so be sure to check with a local attorney before you proceed.
Charging Interest, Servicing Fees and Closing Fees
In addition to getting a higher price on your property, you'll also have the opportunity to pick up a lot of extra income along the way by charging interest, servicing fees and closing fees.
At the time of this writing, mortgage rates are as low as they've ever been. To put it frankly, money is insanely cheap. Just to give you an idea…  we are currently working in a market where a 15 year mortgage can be had for 2.82%.
…but guess what – even with how low mortgage rates are right now, I am currently able to charge 9.99% interest on my seller financed properties and people are happy to pay it!
Why? Because if I don't finance the property for them – they can't do the deal, period.
Remember, for a lot of buyers, the interest rate is irrelevant IF they can afford the monthly payment. It's all about making the property affordable for the borrower at a down payment and monthly payment they can live with.
As you start talking with prospective buyers, you'll find that different things matter to different people. Some buyers will want a low price, some buyers will want a low payment, some buyers might even want 0% interest. Whatever their sticking point is, do whatever you can to work with them! The ultimate goal is for you to make a monthly profit on each sale, so if you can meet their needs AND accomplish your objective, make it happen! Generally speaking, as long as your buyer is getting a great value for their money, they'll be happy to do business with you.
There are a lot of people who are huge fans of seller financed property – so don't underestimate the power of simply offering this as an option in your property listings.
The funny thing is, whenever I offer seller financing in my property listings, almost everybody chooses to take the financing and NOT pay all cash (even when there is a financial incentive for paying cash). Even when people have the cash available, many of them would still rather pay for the property over the long-term and not tie up their funds by paying for everything upfront. It may sound weird if you're one who doesn't like debt, but you would be surprised at how common this is.
Servicing Fees
Monthly servicing fees are another way to tack on some extra monthly income from seller financed properties. I always charge a monthly servicing fee of $15 – $25 (this is on top of the borrower's monthly principal & interest payments to me).
Why? Because with every existing loan – someone has to be in charge of:
Collecting the monthly payment
Updating the loan balance
Sending a statement back to the borrower
Dealing with delinquent accounts (if and when they come up)
On my first few seller financed deals, I tried to get my feet wet by servicing my own loans in-house.
I had a banking background and I understood how to do it, so the job was certainly doable, but personally – I learned that I just didn't enjoy spending my time doing busy work.
Servicing a loan isn't terribly difficult, but it does need to be done right and it takes a lot of left-brain thinking to do the job well. As a result, I eventually decided to outsource my entire loan portfolio to a loan servicing company and let me tell you…   they do a great job. It has freed up my time immensely and if I could do everything all over again, I probably would have started sending this work to them from day one.
Coincidentally, my loan servicing company charges a monthly fee of $15 – $25 for this service, so rather than me taking the hit for this cost myself, I just pass it along to the borrower and make them pay for it. Remember, if it works within their budget (if their monthly payment is still affordable), do it! Just be sure to disclose this in your documentation when you close the loan.
Even if you decide to service the loan yourself, you should still be charging this kind of servicing fee to pay yourself for the trouble! As long as you have outstanding loans owed to you, the job will always be there, so make sure you are compensating whoever is handling this extra work – especially if it's you!
Closing Fees
Whenever you close a loan, you'll need to use the right documentation. Whether you decide to close your deal in-house (preparing all of the documents yourself) or use a title company/real estate attorney, somebody is going to have to put the paperwork together. Regardless of who handles this job, I always charge a minimum of $199 as a closing fee (and sometimes more if the deal is large enough) and guess what…   the buyer pays for it. Even if I'm working on a cash sale (no seller financing involved), I will still charge this fee.
Similar to the loan servicing issue, the paperwork isn't going to take care of itself, so you need to factor this cost into the deal upfront and pay the appropriate person for doing this extra work (even if it means paying yourself).
All of these costs are very typical in any type of loan arrangement. I guarantee you a bank would be charging these kinds of fees up and down for a conventional loan, so take advantage of your ability to charge fees upfront, charge servicing fees each month, and charge the highest interest rate you can get away with (and do me a favor, don't feel guilty about it). If people don't want to do business under your terms, believe me – they won't!
When you're acting as the lender, you can be as flexible (or inflexible) as you want to be because YOU are the bank and you can clearly define the terms with which you are willing to do business. Use this to your greatest advantage and play this game on your terms.
Putting The Problems in Your Borrower's Lap
Of all the things I love about seller financing, this might be my favorite.
When you finance the sale of a property – it becomes similar in nature to a rental property. It produces a steady stream of income but without all of the problems and headaches that come with owning a rental property.
Once the deal is closed, your borrower owns this property (for all intents and purposes). You may still hold the deed, or you might even have a mortgage on the property, but as long as they keep making their payments to you, the property legally belongs to them. In most standard loan documents, the loan agreements are written in such a way that if anything breaks, if anything needs to be fixed or if anything goes terribly wrong with the property itself, it's the borrower's problem.
For instance, in the same way that I wouldn't expect my banker to come and fix my toilet after I buy a house – the borrower shouldn't expect YOU to come out and take care of their property either. It's their problem.
Of course, a seller financed property is a stream of income that won't last forever (because the borrower will eventually pay you off), but believe me – it's great while it lasts (and it will usually last for a long time). When I finance the sale of my properties, I don't have to lose a wink of sleep at night because once the deal is done; all the maintenance and upkeep issues are in the borrower's lap, not mine.
Add Stability and Peace of Mind to Your Business
As soon as you've built up enough cash reserves to run your business efficiently, I suggest that you start financing your properties as soon as possible. I know some real estate investors who make over six figures per month just from the ongoing payments from seller financed properties. That's right, PER MONTH.
The beautiful thing about the properties I finance is that in most cases, I only paid 10% – 20% of the property's market value when I bought it in the first place. Think about it, if you buy a property for $5,000 and sell it with seller financing for $50,000 – you can make your entire initial investment back with just the down payment! Once the loan is in place, every single monthly payment for the next five years will be pure profit. How's THAT for your return on investment??
Charging Prepayment Penalties
I'll be honest, I personally don't bother with charging prepayment penalties – but I certainly understand the rationale behind lenders that do.
When you enter into a loan agreement with a borrower, part of the reason you're doing this is because you want to create a dependable stream of income for a set period of time. If a borrower chooses to pay off their loan prematurely (which some borrowers are sure to do if you are charging 9.99% interest), your stream of income will disappear.
You can't disallow this from happening, but one way to discourage these kinds of early payoffs is to charge a prepayment penalty for doing this. It will also serve to compensate you for your unexpected loss of income.
If you want to add this extra security to your seller financed deals, you should have this written into the language of your loan agreement. There are many different ways of calculating exactly what your penalty could be, but one way is to charge an extra:
5% of the original balance if they payoff in the first year,
4% of the original balance in the second year,
3% of the original balance in the third year,
2% of the original balance in the fourth year,
etc…
If you're working with an attorney to prepare your loan documents (which you may want to do, especially if you're adding this extra feature to your loan documents), ask their opinion on this – they may have some good ideas for you as well.
Repossessing and Reselling the Property
Obviously, nobody wants to deal with a borrower who defaults on their loan. I'll be the first to tell you that it's annoying, and depending on what shape they leave your property in – it could even be costly.
That being said, there are also a number of reasons why this risk is still worth taking, even when you consider the worst case scenario.
Consider the Down Payment
Given how little I typically pay for the properties I purchase, it usually isn't difficult to recoup 100% of my initial investment just by collecting a 10% – 20% down payment. Even if you only collected a 5% down payment (which by the way, would be very generous of you), you can usually recoup the remainder of your initial investment in the first few months. Essentially, the risk in this area is usually very low.
What I'm getting at here is – if you did your groundwork right when you purchased the property (i.e. – buying for the right price), you're not going to end up in the hole – not by a long shot.
Now on the other hand, if you borrowed $100,000 to buy the property, and the property was only worth $125,000 – this would obviously be a different story, but as I indicated earlier in this chapter, the ideal time to use seller financing is when you own a property free and clear. You most likely paid a very low price for this property in the first place, so if "losing money" is what you're concerned with, don't be! Re-extracting your initial investment from properties the way we do it is not difficult.
Consider the Collateral
Think about it this way – you own a long-term, tangible asset. If you're working this business the right way, you own it without any debt or monthly payments whatsoever. If your borrower decides to quit paying you tomorrow, this could be a blessing in disguise. It just means that you can repossess the property (which is probably the only real "hassle" of the process), re-list it, and resell it! You get to keep all of the payments from your delinquent borrower and start the process all over again. Some of the most profitable deals are the ones that you get to repossess and resell.
Now, if your property is a residential home or a commercial building, then yes – there could certainly be some damage or cleanup that you'll have to do before you can re-list it for sale (this should always be expected in a foreclosure situation). Even so, the cost of rehab is almost always worth the extra time and effort, because you stand to make even more money when you resell the property. This isn't always the case, but most of the time – it is.
Consider the Likelihood of Default
When I first started selling properties with seller financing, I didn't do any credit checks whatsoever. I frankly didn't care who my borrowers were because I knew that if they ever defaulted, I stood to make even more money in the long run.
While this never ultimately hurt me, I eventually decided to change this practice after dealing with a few borrowers who defaulted on their loan payments to me (yes, if you do enough of these deals, it will eventually happen).
Even though I've always been pretty well protected (given the value of my collateral), it's still annoying to deal with a deadbeat borrower. I had to go to the courthouse, it took time, and it was generally a headache. Even though I stood to make even more money from a repossessed property, I found that it was more comfortable to just know what my future was going to look like rather than having to deal with an unexpected change of plans.
With this in mind, I eventually decided to start pulling credit reports. The cost is nominal, and it just gives me an idea of what kind of person I'm dealing with. Do they have any other delinquencies in their life right now? If so, why? Why should I feel comfortable being their lender? If they can't even give me a compelling story, why should I stick my neck out for them?
I typically don't disqualify people right off the bat for having an imperfect credit score, but I do expect a good explanation as to why I should trust that they'll be faithful in making their payments to me. If you go into this kind of relationship blind, you're just leaving the door open for trouble – plain and simple. While this doesn't necessarily spell "disaster" in every situation, it can cause a lot of unexpected (and unwanted) surprises.
Again, if you bought your property at the right price to begin with, it's hard to lose. Even so, I'm the type who likes to be fully informed on any business relationship I'm entering into. As such, I inquire on this basic information.
Seller Financing Makes Sense
As you can see, there are a lot of reasons why Seller Financing makes sense. Anything that allows an investor to extract abundantly more profit AND passive income out of a property is worth taking a close look at. While it does involve some extra steps, my personal opinion is that it's almost always worth the trouble.
If you haven't considered this approach before, it might be time to give it some serious thought.
Related Topics: