We're into real estate investing. We're also into keeping it real.
That's why we wanted you to know that some of the links in this post are connected to our sponsors — but the real-world guidance is all REtipster.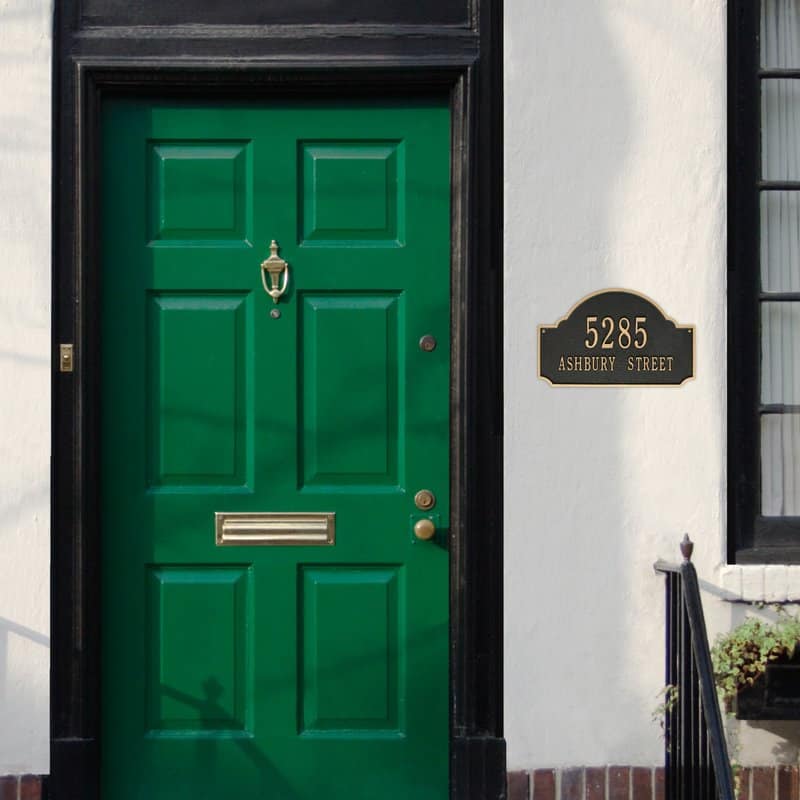 A few years ago, I bought one of these metal address plaques for a rental property I own.
It cost me $50 – so it wasn't necessarily cheap, and this definitely wasn't a "need"… but even so – I have to say, this thing was a HUGE improvement on the worn out, disgusting address numbers that were plastered on this duplex when I bought it.
Was it a smart use of my money – to spend cash on something that simply enhances the aesthetic curb appeal, but doesn't directly put more money in my pocket each month?
I thought it was a good topic for discussion, because after all… when there is no discernable increase in revenue because of an investment, does this kind of thing make good financial sense?
Note: You can get the exact address plaque from this video right here.
Well, I think some of the dollars you spend on your real estate investments won't give you a dollar-for-dollar return like this. In the same way that communities spend money on parks and public services, they may never see a direct return on these kinds of dollars spent, but you'd better believe it adds a certain element of value to everyone who lives in the area (whether they realize it for not).
When your goal is to make your property a nice, desirable place to be (whether that means spending money on new doors, new windows, new siding, new flooring, new appliances, etc), you are going to see that value return to you somewhere down the line – in the form of:
Tenants who treat your property with more respect.
Tenants who are willing to renew their lease for longer periods of time.
Tenants who will pay more over time.
Tenants who complain less and cause fewer problems, etc.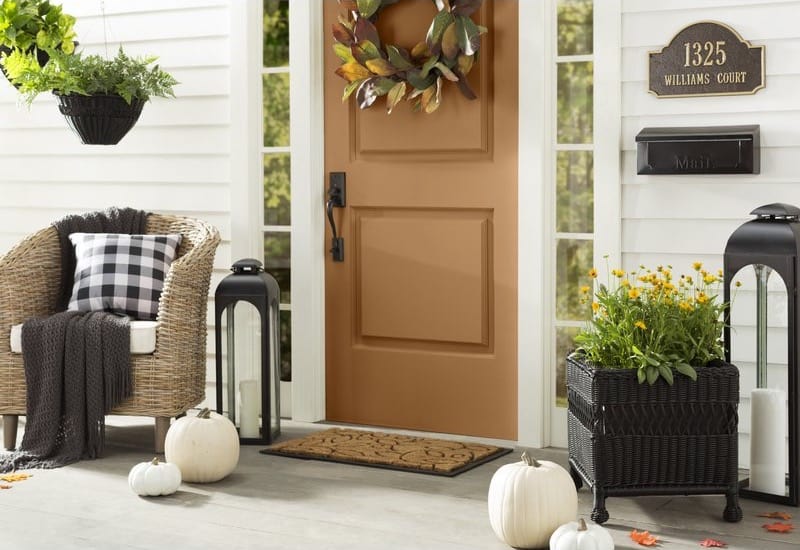 But it starts with you.
As a landlord, you can add some very real value (even if it's merely the perceived value) to your property when you make these minor investments in upgrading the finishing touches. These little details do get noticed along the way, and the cumulative effect can make a lasting difference to your bottom line.
Now, for a traditional rental property like mine – this singular upgrade, by itself is NOT a game-changing improvement, but it's one of many easy, relatively inexpensive improvements that can add up to something big.
RELATED: Yes, You Really Can Make 3x – 5x More From Your Rentals. Here's How…
Not to mention, when I think about a short-term rental (the kind of property that gets listed on Airbnb – where landlords live and die by the ratings they earn from their patrons), these kinds of improvements can go much further. When your tenants expect a pleasant, memorable experience from your property, this kind of investment (if your property needs it) should be a pretty easy decision.
If you want to see the hundreds of different address plaque options available on Wayfair, you can shop around for them right here.
Free Webinar With Seth and Jaren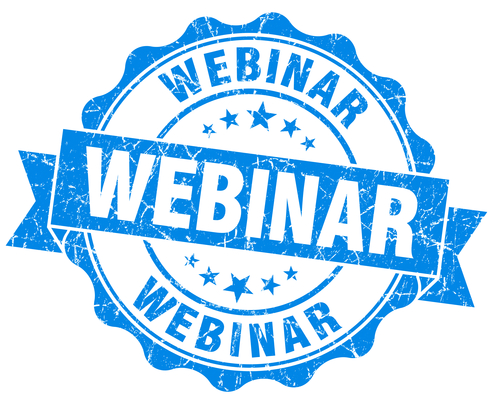 You are invited to an exclusive webinar with Seth Williams and Jaren Barnes on Wednesday, October 24 at 8:00pm EDT (5:00 PDT).
Jaren will be hosting a live presentation addressing some of the most critical elements involved with finding deals and motivated sellers in the land business.
In this live webinar, you'll get the scoop on how to choose the right market, how motivated sellers think, where to find them and what to say ( including some of the best tips, tricks, stories and lessons you'll need to know as you start pursuing cheap land deals on your own). You won't want to miss it!
Space is limited, so register now to hold your spot!