I recently decided to replace all the old windows in one of my duplexes (24 windows in total).
Ever since I bought this property back in 2011, this was something I always felt needed to be done, but I held off on it for years because from a cash flow standpoint, it was hard to justify spending over $10K for these upgrades without any concrete expectations of when (if ever) I would be able to get that money back.
This duplex is situated in a Class C neighborhood, so there's no expectation of luxury here… but even so, the windows on this property were very old, inefficient, and didn't work very well.
I figured this would be a good opportunity to make a substantial improvement to this property (for the sake of my current and future tenants), and also to bring YOU along for the ride. I want you to see the transformation, hear about my experience along the way and ultimately – decide for yourself whether this kind of upgrade is worth the investment at YOUR piece of real estate.
Working With Window World
When it comes to windows, there are A LOT of different brands and companies out there.
I can confidently say that ANY kind of new windows would have been a major improvement on this property – but depending on which types of windows (and contractors) I chose to work with, there was a very wide price range I could potentially be paying for them.
The company I decided to work with was Window World.
I've worked with other window companies in the past and had good experiences with them, but there are a few reasons why I chose Window World for this particular project:
Window World is essentially a one-stop-shop for windows. They don't just sell you a window, they'll handle every aspect of the process – measuring, pricing, manufacturing, and installation (not to mention, they also measure/sell/install exterior doors as well – which is a separate project I'm planning to next year).
Window World is a nationwide company. There are plenty of comparable window companies that operate only in my state… but I wanted this information to be relevant to as many people as possible – that's why I picked a company that has a presence in most major markets around the U.S.
Window World has a lifetime transferrable warranty on all windows. This is actually a pretty standard thing among windows companies these days – but I feel like Window World makes it easier than most. Since their installers are actually employed by Window World (not sub-contracted with some third party installer), they handle the warranty fulfillment directly, rather than leaving the customer to figure out the installation on their own.
Window World is an ideal choice for lower-priced windows. Being a rental property, I wasn't looking for 'Cadillac' of windows, but more like the 'Chevrolet' of windows. They didn't need to be state of the art, just up to today's design and efficiency standards, and built to last for decades.
Window World is kind of like a franchise system. Each shop is essentially selling the same product, under the same brand, and getting their windows from the same plant – but each office is independently owned and operated.
My property is located in Grand Rapids, Michigan, and the windows that went into my duplex were built and assembled in Gratz, Pennsylvania – so the product wasn't manufactured in my state, but it was made in the USA.
The total time from ordering to installation was 8 weeks.
My Experience: Before & After
This particular property is over 100 years old, so there were a few extra challenges and costs associated with the installation.
The installation team consisted of one person – so the entire installation process took a total of 3 days (this was partially due to the presence of lead-based paint, and the fact that he was working in 2 separate rental units, with tenants that weren't always responsive).
As you can see from the video above, the end product was a MAJOR improvement from what came with the property when I first acquired it.
Does It Make Financial Sense?
So obviously – new windows are a very nice upgrade to give yourself at your primary residence because you get to see and use them every day, and the value proposition goes beyond mere dollars and cents, there's your own personal comfort and enjoyment to weigh into the equation too.
When it comes to an income-producing property, the decision is usually much more weighted towards the cost and return. Most real estate investors look at this decision purely from the standpoint of cash flow, and whether the ends justify the means.
This was easily my biggest dilemma in making this decision.
Looking purely at how positively (or negatively) this would affect my cash flow – there wasn't much of an upside to this decision. AT MOST, I might be able to increase rent anywhere from $25 – $50 per month (if at all), so no matter what… it would take many years for me to recoup this cost.
As such, unless new windows are an ABSOLUTE necessity (e.g. – if the windows are broken or don't meet the city code), it's pretty easy for most landlords to just say "no" to this kind of investment.
However, there are some other benefits beyond cash flow that may be worth considering. Here's the full list of pros and cons I came up with…
Pros:
In theory, new windows can increase the resale value of a property. See the Cost vs. Value in your market.
Better windows almost always add significant energy savings, which ultimately saves money for whoever is paying the heating/cooling bill.
Better windows will make a property more desirable – which could potentially give a landlord better options in tenants.
Better windows can potentially allow a landlord to charge a higher rent price (depending on the property, the market, and the level of improvement).
If a landlord wants to provide a higher quality of housing and feel good about what they're offering in the market, new windows are a great way to improve the living experience for whoever is renting out the unit.
Cons:
The cost. News windows are CRAZY expensive – no matter what kind you buy or who installs them… there's just no way around this, and it's a tough pill to swallow.
The hassle. If you've got tenants in your property, they need to be notified, they need to move all their furniture away from the exterior walls and remove any hardware from the windows (which they may or may not be compliant with doing).
Window World (and I suspect most window companies) has a few different levels of quality and pricing. Their entry-level windows are the 2000 Series – which probably makes the most sense for rental property owners because they're the least expensive option.
For an extra $20 per window, I was able to upgrade to the 4000 Series – and since I was only replacing 24 windows, it seemed like a worthwhile price to pay (if I was replacing 100+ windows in an apartment complex, I probably wouldn't have gone with this upgrade).
There's also the 6000 Series (a triple pane window, with the most efficiency and best build quality), which I would probably consider installing in my own home – but I didn't think this was necessary on a rental property.
Conclusion
In the end, I was pretty happy with the new windows in this rental unit. The property looks a lot better (windows can make a surprising improvement on a property's aesthetic appearance), everyone at the company was very easy to work with, and I even got a discount when I informed them that this was a rental property.
But beyond all that – when I look at these new windows purely from a dollars and cents standpoint – was I able to justify the cost of this investment?
Given the cost of this project (approximately $11,000 – after getting some landlord discounts), I would have to increase rent by $25 per month in both units, and then collect this higher rent for 20 years (and then totally ignore the time value of money) in order to be "made whole" again.
In my situation, other than the 'warm fuzzies' I got from seeing the improvements to the property, there weren't a lot of compelling reasons to do this from a cash flow standpoint.
Now keep in mind – I'm not paying the heating/cooling bill at this property (so I have no cost savings there) and I'm also in a fairly cheap rental market (so there wasn't much room to increase rent)… so in a way, I had almost all the numbers working against me.
If you own rentals are in a more expensive market and/or if you stand to save some money on the utility bills through the increased efficiency, then it should, in theory, be much easier to get on board with this kind of investment because, in some instances, it can very realistically pay for itself.
Have you ever bought new windows for your income-producing properties? Did it end up being the right decision for you? I'd love to hear about your thoughts and experience in the comments below!
Need Help Finding Real Estate Deals?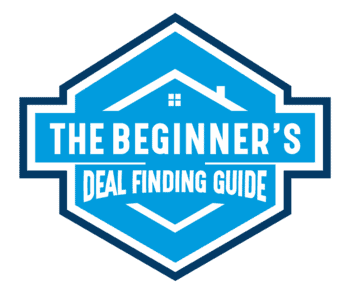 One of the most important skills every real estate investor needs to learn is how to find great real estate deals. This is the bedrock of every successful real estate business.
I struggled for years to figure this out, but when I finally did - everything changed. The ability to find super-profitable deals consistently is a milestone that made all the difference to me, just like it can for you.
If you need help finding better deals - you need to know about The Beginner's Deal Finding Guide. This is a premium course from REtipster, all about getting you intimately familiar with the multitude of ways you can find incredible deals on any type of property in any market conditions.
We'll show you the essentials you need to know so you can put together your action plan and start finding deals today. Come check it out!