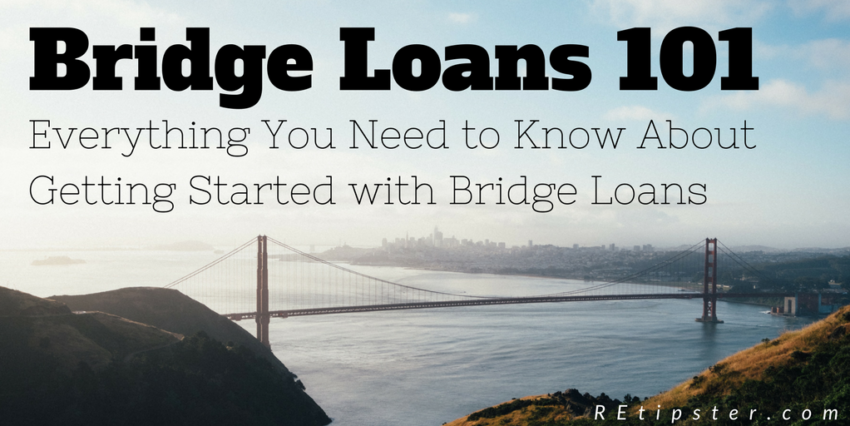 In the broadest definition, the term bridge loan is commonly referred to as:
A short-term loan providing temporary financing until permanent financing can be obtained.
Bridge loans allow for very quick financing and are secured by real estate.
More specifically, a bridge loan refers to a situation where a property owner is able to borrow against the equity in their current property in order to finance the purchase of a new property. Once the new property is purchased, the first property is sold and the bridge loan is repaid. The loan on the current property is providing a financing "bridge" for the acquisition of the new property.
A bridge loan can also be used in reverse order. A short term bridge loan can be secured by the new property and then repaid by the proceeds from the subsequent sale of the current property.
A bridge loan can be used by both home owners who wish to move and real estate investors who want to acquire a new investment property prior to the sale of an existing property.… Read More