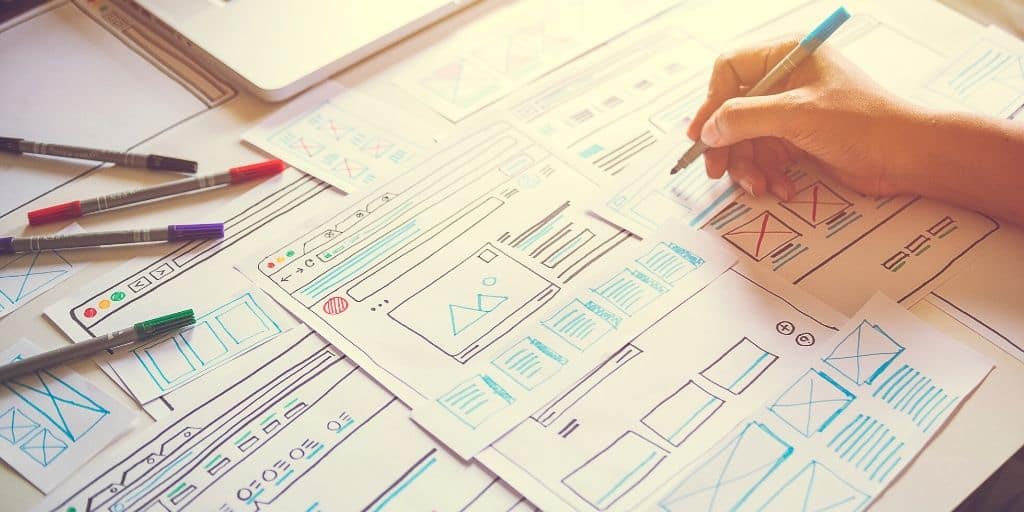 You have an established real estate business, a functioning website, and steady sales — great. But, could you be doing more to support your business on the web? The simple answer to this question is always, "Yes."
Whether you are starting a new venture or have a well-established enterprise, there is probably room for improvement in the online sector. 
With the internet and social media trends changing daily, your business needs to constantly evolve and adapt to what's working right now. Let's take a look at a few snapshot statistics to understand the impact that a standout website can have on your business, and then we'll show you what to do.
Stat #1: 88% of website visitors are less likely to return to your site if they've had a bad experience. Your website must make retaining site visitors and converting them into loyal customers a priority. If a poor website experience makes viewers leave and not come back, you'll want to optimize your website experience immediately.
Stat #2: 75% of online consumers determine a business's credibility based on the design of its webpage. Your website is an online peek into your entire business. New customers tend to base their opinions on your credibility, standards, and performance all from what you show online. If your website doesn't reflect the quality of your business as a whole, you're hurting yourself.
Stat #3: 44% of online buyers are more likely to purchase from web pages with video content. We live in a visual world, so it's no surprise that buyers are more interested in product pages that share video content. Enhance your engagement and sales by implementing this trend — and keep your eyes open for more opportunities as they arise.
RELATED: Master Your Video Marketing in 30 Minutes
Real Estate Blogs You Should Know About
A good real estate website can establish your company in your niche by providing useful content and virtual access to your properties and services.
Even if you don't have the time or desire to maintain a blog on your own site, there are a lot of lessons that can be learned by some of the top blogs in the real estate industry right now. These sites usually do a great job of producing content that attracts visitors and establishes a solid reputation for trust and credibility.
Check them out, and take note of how their website designs create a successful online presence for them! 
Learning from others is one of the best ways to tweak the content of your own website. But keep in mind that although you may gain inspiration from other websites, always stay true to your own unique vision and design. Your customers come to your brand because you offer something different, and you'll want to maintain that differentiation. 
How to Build the Best Website
Building a website may feel daunting. However, there are plenty of proven steps that can make your website the best it can be. By focusing on these concrete, simple areas, you'll be well on your way to a successful website. Let's cover some of the key elements that your website needs to incorporate…
Highlight Brand Elements
A focal point of your website should be your brand elements. Be sure to consider fonts, colors, logos, and even stylized photos and videos that emphasize your individual brand. By prioritizing these elements, you create a sense of trust in your clients or consumers as they will begin to recognize and become attracted to your brand style.
Simple Navigation
Easy navigation is a crucial part of any website. When viewers come to your site, they need to quickly find what they're looking for. If you don't have straightforward navigation, you run the risk of losing customers. To ensure that your navigation is clear, focus on the wording and placement of your various drop-down menus, buttons, and calls to action.
The Blog
Nearly every great website has a blog. Blogs may assist you with ranking on Google, engaging in customer interactions, sharing your industry expertise, explaining your products and enhancing your email campaigns. In fact, there's so much to do with a blog that you can even make money from this page on your website alone through affiliate links and sponsored content.
SEO
A phenomenal website is worth nothing if people can't find it. Make sure your current and potential customers can find your business — and the content they're searching for – by focusing on your SEO strategy. To start, try incorporating keywords, meta descriptions, and relevant links in your content. By having a solid SEO plan, all your efforts put into creating the best website should have a better chance of paying off.
RELATED: Real Estate SEO Essentials (Tips, Examples, and Checklist)
Optimize Content for Mobile
In today's world, it's ultra-important that your website is easy to access and navigate via mobile devices. Formatting, links, and images should be displayed just as clearly on a phone or tablet as they are on computer screens. To do this, test your site using Google's free mobile-friendly tool, use a responsive website theme through a reliable web host, test your site on your own phone or consider creating a mobile app.
Measure Performance with Analytics
After putting work into your website, you'll want to make sure that you're reaping the benefits of your efforts. Try using Google Analytics or a similar platform to measure your performance and growth. Some key numbers to hone in on are your traffic and traffic sources, bounce and conversion rates and average session duration.
Mistakes to Avoid When Creating a Website
Here's a list of major errors to steer clear of when building a website (or to correct if they currently exist on your website):
Not including necessary information like business hours, contact information, etc.

Lack of white space

Unclear fonts or too many fonts

Not answering visitors' questions

Using generic stock photography that doesn't match your brand

Forgetting to check compatibility with all modern browsers
The bottom line is – when your website makes it hard (or impossible) for visitors to find what they're looking for, it's going to hurt the overall performance of your site and the ways that potential customers perceive your company.
Do you have 6 minutes?
By following these tips and avoiding these mistakes, you can put yourself ahead of the competition and develop a better website and reputation for your business in minutes. 
For even more tips and digital assets to support your business, get access to the free REtipster Toolbox (sign up box below). It's full of free videos, guides, and downloads that can give you a serious advantage as a real estate investor.
Bonus: Get a FREE copy of the INVESTOR HACKS ebook when you subscribe!
Free Subscriber Toolbox
Want to learn about the tools I've used to make over $40,000 per deal? Get immediate access to videos, guides, downloads, and more resources for real estate investing domination. Sign up below for free and get access forever.
Need Help Finding Real Estate Deals?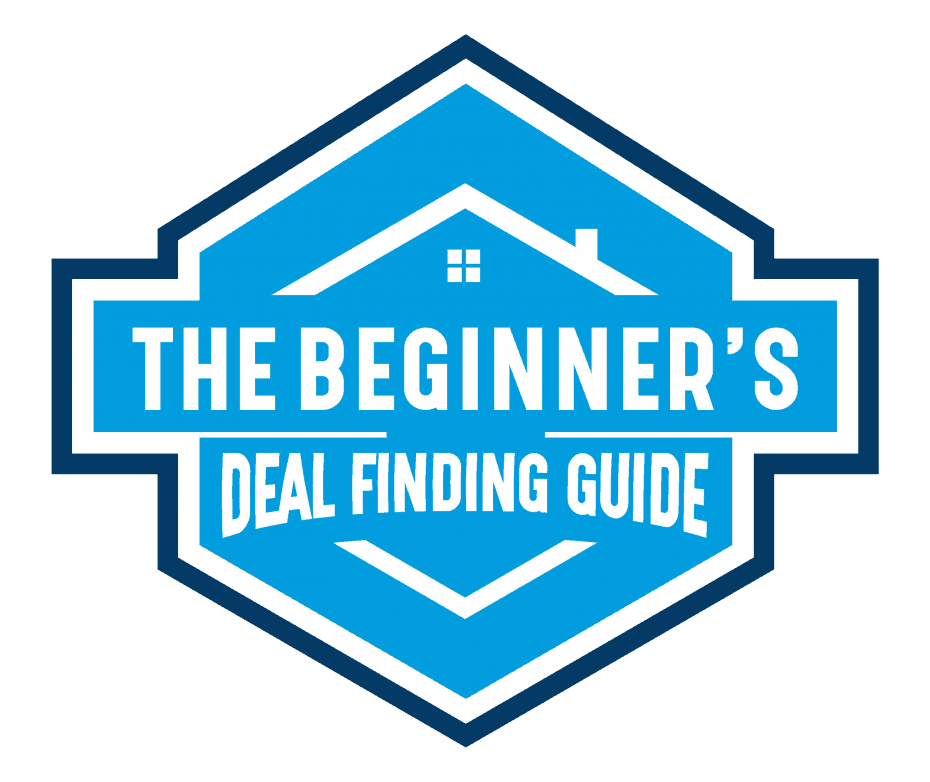 One of the most important skills every real estate investor needs to learn is how to find great real estate deals. This is the bedrock of every successful real estate business.
I struggled for years to figure this out, but when I finally did - everything changed. The ability to find super-profitable deals consistently is a milestone that made all the difference to me, just like it can for you.
If you need help finding better deals - you need to know about The Beginner's Deal Finding Guide. This is a premium course from REtipster, all about getting you intimately familiar with the multitude of ways you can find incredible deals on any type of property in any market conditions.
We'll show you the essentials you need to know so you can put together your action plan and start finding deals today. Come check it out!