Ranking high in organic search results is pretty much the holy grail of internet marketing. Can you think of anything better than getting a TIDAL WAVE of traffic to your site without paying one red cent for it? Think of what you could do with all those new visitors!
I can tell you from experience, it is possible to build a huge and thriving business with a good SEO strategy, but these days – it won't happen unless your website brings some legitimate value to the table.
And of course, it always helps when you understand how today's search engines work, how they determine which websites to show at the top, and how you can are serving up the content and resources that people are actually looking for.
In this guide, I'll give you a checklist of the most important ranking factors you should be implementing on your website, and I'll explain exactly how you can make sure your website measures up to what matters.
RELATED: How To Build A Buying Website For Your Real Estate Business
RELATED: 10 Best WordPress Themes for Real Estate Agents and Investors
Need Help Finding Real Estate Deals?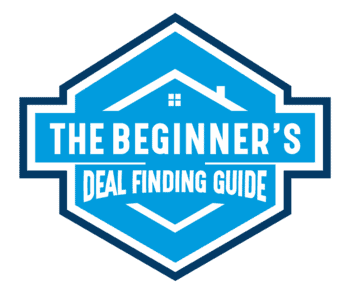 One of the most important skills every real estate investor needs to learn is how to find great real estate deals. This is the bedrock of every successful real estate business.
I struggled for years to figure this out, but when I finally did - everything changed. The ability to find super-profitable deals consistently is a milestone that made all the difference to me, just like it can for you.
If you need help finding better deals - you need to know about The Beginner's Deal Finding Guide. This is a premium course from REtipster, all about getting you intimately familiar with the multitude of ways you can find incredible deals on any type of property in any market conditions.
We'll show you the essentials you need to know so you can put together your action plan and start finding deals today. Come check it out!