If you haven't figured it out yet – "organization" (i.e. – one's ability to keep things in order) is an extremely important aspect of any real estate business.
It doesn't matter if you're an investor, agent, broker, property manager, or speculator – your ability to:
Maintain control of your data
Keep your information in one place (without mixing everything up)
Employ a logical flow of information
Find what you're looking for in a seamless fashion
…will have a massive impact on your level of effectiveness in this business.
This isn't something that comes naturally to all of us. It took me about 6 months of fumbling around with different organization methods before I finally landed on the basic setup that I use today.
As the video above explains, I use a free Dropbox Account that is synced between a few different computers that I use on a regular basis (one of which is my iPhone).
Dropbox is an amazing tool that you need to be using if you aren't already. Without this free resource at my disposal, I would seriously feel like I'm operating in the stone age (and for all intents and purposes, I would be).
The ability to retrieve information on your iPhone or Droid at the drop of a hat (and all for FREE, I might add) is a HUGE convenience that you ought to be taking advantage of.
How I Organize My Files
As of today – these are the 8 folders (each of which contains a massive amount of data) that constitute my entire life.
Within the folder entitled "Landmark", is the bulk of my real estate business (that is – all of the ongoing "buying and selling" activity). The folders inside my primary real estate business look like this:
There are a lot of different ways that you can keep your real estate business in order (depending on what exactly you do), but when I was getting started in my business – my biggest problem was that I was getting overwhelmed with the volume of offers I was sending out. As a way to keep myself sane, I decided to create a new folder called "Purchasing Activity" to keep track of all the offers I had sent out. I decided to set it up like this:
Purchasing Activity > State > County > Seller Name > Documentation
And here's a better visual representation of how it looks…
Similarly, on the selling end – once properties started moving and I had to keep track of all my listings, pictures, contracts, title work and more, I decided organized my files like this:
Selling Activity > State > County > Buyer Name > Documentation
And here's a visual representation of how this part looks…
As you can see – it's not rocket science, but it did (surprisingly) take a lot of mental energy to nail down an organizational system that would be consistent, logical and easy for me to follow. I could have tried organizing my properties by parcel number, address, or some other bizarre method – but these other ways just didn't seem to click – which is why I landed on the structure shown above.
How To Go Paperless
As you've probably guessed, the idea of being "paperless" is a pretty central component of my filing system.
When I first started thinking about how to do this, it seemed like this would be a MAJOR pain to implement. After giving it a shot, I was surprised to find that it took about the same amount of time (or less) as my old paper system. All I had to do was run the hard documents through a scanner and drop them into the appropriate folders and over time, it actually turned out to be a MUCH easier way to keep things in order. Probably the biggest plus, was that it gave me instant access to pretty much anything I could think of.
If you're pondering whether or not it's worth the trouble to take your business paperless – I'm telling you right now, it's worth the trouble.
That being said, there are a couple of reasonable investments I would recommend to make this process significantly easier over the long haul.
1. All-In-One Scanner/Printer/Copier/Fax Machine
This was huge for me. I'll admit, I deliberated for quite a while over whether or not to spend $600+ on a machine that would (in theory) solve all of my problems in one shot – but after biting the bullet, I was VERY glad I did.
I bought the Brother MFC-8890DW. It's a wireless system that does a very high quality job of scanning, copying, faxing, printing and more. Unfortunately, there are a lot of "name brand" printers out there that are total garbage. If you're not sure what kind of unit to get, I can definitely vouch for this one – it's a solid option.
2. A Large Monitor OR Two Side-By-Side Monitors
You can certainly survive with most "run-of-the-mill" computer monitors, but without a larger surface (one that allows you to pull up multiple documents on one screen), a paperless system will be a lot more cumbersome than it needs to be. To be honest…   it's not even a bad idea to get two or even three monitors if you can swing it (especially if documentation is a major part of your business) but I'd say at the very least, you should have at least one 24 inch monitor on hand (this is what I have, and it suits me just fine).
It doesn't need to be anything crazy or expensive – something like this or this should suffice.
3. Adobe Standard (or better)
This is more of a luxury item, but if you're serious about going paperless – it is very helpful to have some software that will allow you to edit pdf documents without having to print them off and re-scan them. Adobe Standard will give you the flexibility to edit, delete, add, insert, rotate, highlight, and recognize text (among many other things) on the pages you scan into your system.
I've got this exact software on my computer and I use it all the time. It's not terribly cheap (by my standards, anyway) – but if you have some extra funds at your disposal, this isn't a bad tool to have in your toolbox.
Figure Out What Works For You
Like I said before, there is no definitive "right" or "wrong" way to do this. This is just my way of keeping my business documentation in order. This is a system that had made sense to me and has worked quite well for the past 5+ years.
As you're thinking this through, feel free to apply any of these ideas to your system – and if you think you've got a better way of organizing your files, let me know! I'm always curious to hear about new ways of improving my system as well.
The Best Real Estate Investing Strategy I've Found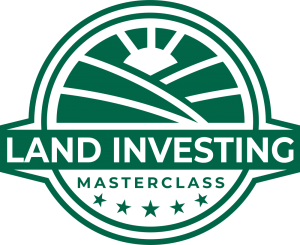 The most powerful strategy I've used to build my real estate investing career is NOT what you might guess.
Land investing (that's right, buying and selling vacant land) is a massive opportunity that most investors aren't paying attention to. For the few land investors who know how to pursue this business with the right acquisition strategy, it's an extremely lucrative and low-risk way to build serious wealth from real estate.
If you want to get the inside scoop on how to start and run your own land investing business, come and check out the Land Investing Masterclass – where I've put together a full 12-module course with dozens of videos, bonuses, downloads, group coaching sessions and a members-only forum (where we spend time answering questions every week). There is no better place to learn this business from the inside out!