Of all the relationships I've had in my years as an entrepreneur, few of them were more important than the ones I developed in various mastermind groups.
What is a mastermind group, you ask?
While the definition can vary (depending on the context and goals) – a mastermind group is essentially this:
A small group of like-minded people that gathers regularly to put their heads together and develop new ideas, share what is working for each individual, hold each other accountable and teach specialized skills in a supportive group setting.
Through mastermind groups, people are able to grow to new heights and achieve things they never would've been able to do in isolation.
In this episode, I'm going to dive into this topic and help you understand why mastermind groups are important. More importantly, I want you to understand how and why many mastermind groups FAIL, and what you can do to ensure your current and future mastermind groups succeed at the highest level.
Want to Join a Mastermind Group?
I've never done this before, but it's going to be awesome.
https://youtu.be/x9-TubroJjc
I've noticed that MANY new and aspiring real estate investors have something in common. They want community, and they want to learn from each other.
If this sounds anything like you, there's something you should know about.
If you're interested in the land investing business, and you sign up for either a lifetime membership or an annual membership to the REtipster Club prior to June 1, 2018 (this includes all lifetime and annual members who are currently subscribed to the site) – I will give you the opportunity of allowing me to personally place you in a group of 3 – 5 people, based on the characteristics and attributes you have in common.
Of course, I can't guarantee your group will succeed (because that's mostly up to you and your fellow group members), but I can at least get you started with the right structure. And just to make sure you get off to a good start, I'll even be a part of your first meeting (if you want me there – no pressure of course).
Again – this only applies to people who sign up for a LIFETIME or ANNUAL membership (this will ensure that only the people who are seriously committed to the community will be part of this).
All applications must be submitted by June 8 – so if you want to get in on this, don't wait (seriously, I'm not sure if I'll ever do this again – it's kind of an experiment).
I hope to see you in the site soon!
Links and Resources Mentioned:
Facebook (for creating and using Private Groups)
REtipster Club (if you sign up for an annual or lifetime membership by June 1, 2018, I will

personally

place you into mastermind group!)
REtipster Resources (this is the page I referred to in the episode)
3 Solid Options for Hosting Meetings:
Thanks for Listening!
Share your thoughts:
Leave a note in the comments section below.
Help out the show:
Thanks again for joining me this week. Until next time!
Right-click here and "Save As" to download this episode to your computer.
Need Help Finding Real Estate Deals?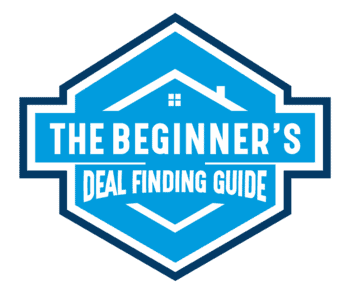 One of the most important skills every real estate investor needs to learn is how to find great real estate deals. This is the bedrock of every successful real estate business.
I struggled for years to figure this out, but when I finally did - everything changed. The ability to find super-profitable deals consistently is a milestone that made all the difference to me, just like it can for you.
If you need help finding better deals - you need to know about The Beginner's Deal Finding Guide. This is a premium course from REtipster, all about getting you intimately familiar with the multitude of ways you can find incredible deals on any type of property in any market conditions.
We'll show you the essentials you need to know so you can put together your action plan and start finding deals today. Come check it out!