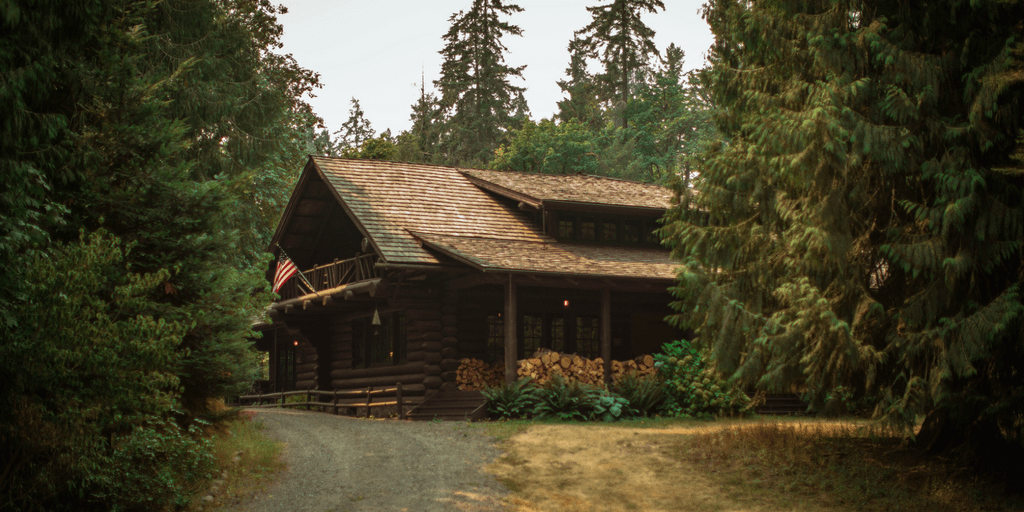 In today's world, there are a lot of creative ways you can put your property to work for you.
One obvious choice is to lease your property to a renter, and while that has certain advantages, it has its disadvantages too.
It only takes one underhanded renter in a state like California to put a landlord in serious hot water. The courts are against you, and tenants can legally squat until a verdict is reached—which may take over a year.
Avoiding such dangers requires careful attention to both the legal landscape and your operational potential. With that in mind, following are three unique, profit-generating options that could turn your property into a reliable, sustainable, Passive Income Generator (or PIG) while you live in it.
A "PIG" is normally a landlord-centric term. Many property owners have multiple units from which they're able to draw an income "passively". Of course, this isn't truly passive, because managing tenants actually is a real job, and if you expand into multiple properties, you may end up hiring a whole maintenance team to clean units.
Sometimes it's more ideal to find singular solutions and see their benefit without being forced to provide continuous input. To that end, providing things like community communication utilities, sustainably upgrading the means by which you obtain energy, and refurbishing your property can all be lucrative alternatives for monetizing the property you live in.
1. The Green Tactic
Sustainable energy systems have gotten much more popular and affordable in recent years. The market is positively expanding in this area, and it may be worth your while to get on the bandwagon. Green energy solutions can upgrade property value and save money.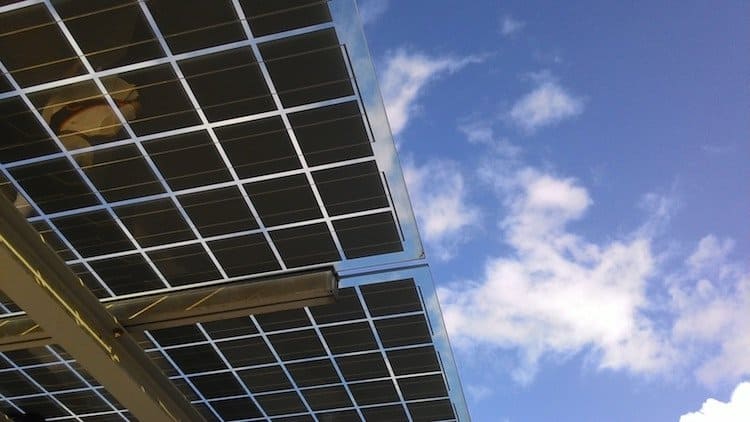 Take solar energy, as an example.
If you install a 5.1 kWh solar energy system, it can increase the value of your property as much as $15,000. You can purchase and install solar panels for around $1 per Watt. That means for $5,100, you gain $9,900. In California, it's estimated such a system upgrades property value $20k, which would yield an ultimate profit of $14,900.
You are also likely going to be eligible for a tax credit for using a "green" or "sustainable" energy solution. Depending on your income, that could bring the collateral value of such an energy upgrade up to $20k or more. Then you've got the monthly energy savings to consider. If you're paying $100 a month for energy, that's $1,200 annually.
In 50 months, you make back your money on the installation of a solar energy system even without the property value hike. After the 50-month mark, your solar energy system will yield $1,200 annually at the numbers supposed.
Considerations
Now, solar panels usually only last around ten years. So at a minimum, you're looking at $6,000 profit for your investment over the course of ten years. But there's no hard and fast rule which says your solar energy system will just quit after ten years. You'll likely just have to fix panels as they break, meaning you can still "float" a few years profitably.
Furthermore, it's entirely feasible to install a solar energy system on your own. Basically, you need panels and the proper connecting cables. These go into a surge controller, and from there into an "energy sink", or a system of networked industrial-strength deep cell batteries—consultation is wise here, but you don't always have to get roped into paying for installation. Depending on the components and the setup, it is possible to do this yourself with minimal difficulty.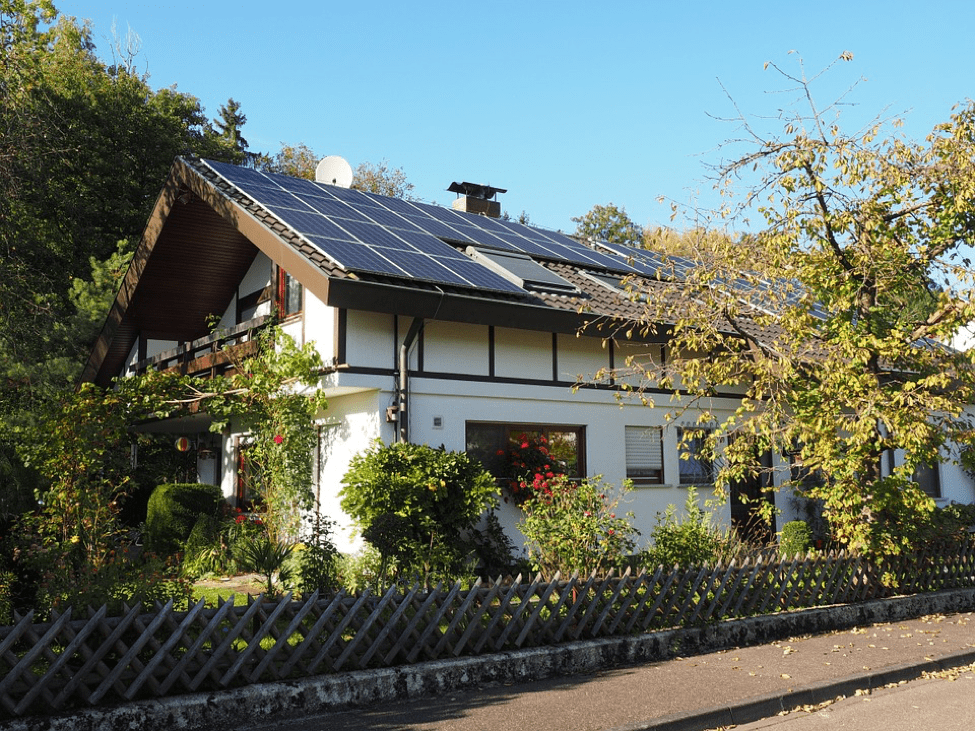 If you want a truly secure, green energy system, there are two additional sustainable options worth considering. These are wind energy and water energy. Now, the latter requires access to running water, which may be difficult for most property owners. That said, for about $5k per unit, you can install a wind and water turbine.
What this means is that for $15k, you can have a tri-fold energy system including two "backups" or "redundancies" against cloudy days or mechanical issues. The property value increase essentially pays for your investment, and utility savings add to that. Solar adds $15k to $20k, and you can expect at least $10k per on wind and water solutions.
Then you've got tax credits to consider. It's possible to realize $30k to $40k inside ten years for an energy investment like this of around $15k. You more than double your money, plus you're "off-grid" sustainable.
2. Refurbishing Your Property
Upgrading or refurbishing your property can secure—and maybe even expand—the investment you've made in your property. This happens similarly to how profit is harvested from sustainable energy solutions. Basically, you identify areas of refurbishment which will cost less to install than the value they bring.
In some markets, an additional bedroom won't add value to your property, in others, it will. If you've got an attic that can be converted into a bedroom, you may be able to list your property at several thousand higher than it was previously, while spending much less than that to obtain the hiked listing.
Provided you don't have to reinforce the floor in the attic you're refurbishing, all you'll really need is to clean things up, add a carpet and some wallpaper, a few chairs, a box-spring, maybe a lamp—and voila. You've got a new bedroom. If reinforcement is necessary, there may still be scenarios where this improvement is less costly than the value of the completed addition. Ask a realtor (or better yet, an appraiser) if they can share their opinion based on the market your property is in.
You want a target to shoot for before you start any refurbishment. If you can fix something yourself without a contractor, your only costs are the time and materials. Time is valuable, but even so – most people end up wasting an excessive amount of time every day. If you can fill that time with a meaningful project that yields a substantial profit, it will be good for your own well-being as well.
Refurbishment Considerations
Putting in a pergola can turn a humdrum backyard into a shrine. A nice deck makes hosting parties a veritable pleasure. Finish up the outdoors trifecta with effective, minimalistic landscaping and you can make your property look like a million bucks for only a couple thousand.
Granted, all these things are done better with professional landscapers and contractors; however, many of the things they do, you can do yourself for a fraction of the cost, which will only expand the value of your upgrades. That being said, if the property value hike is high enough, you may still see a profit even if you hire contractors.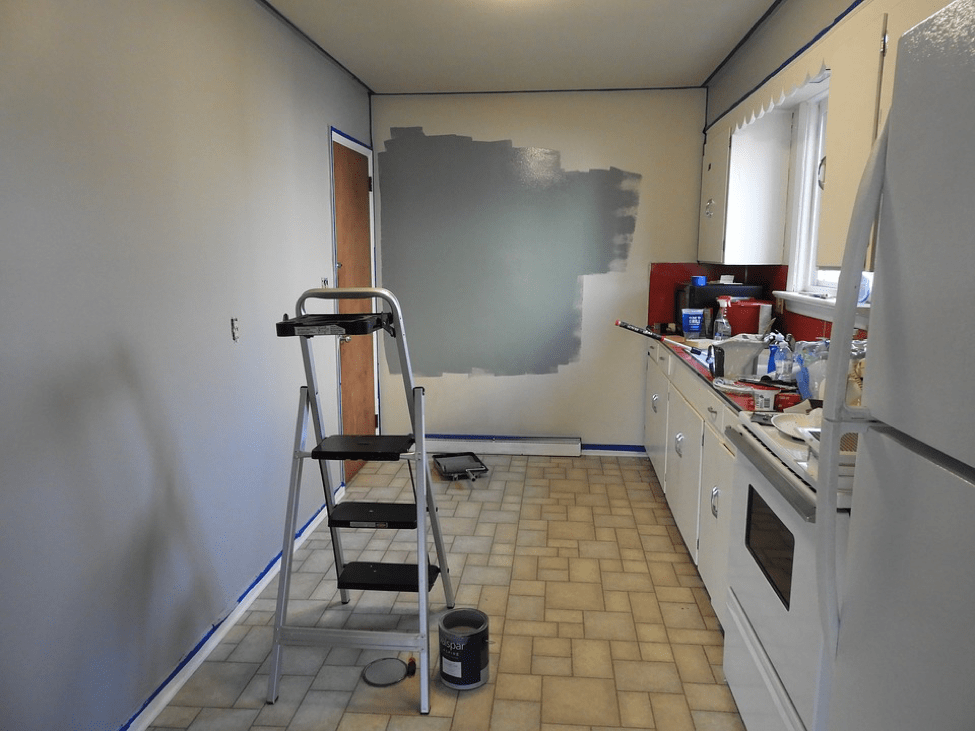 Other upgrade ideas to consider are finishing basements of a home, knocking out certain walls to expand space, and renovating bathrooms. These things are often the most cost-effective, though you may see value from a kitchen remodel as well. The only caveat here is that kitchen remodels tend to be more expensive; so crunch the numbers carefully.
If you can get the attic done, the deck installed, a pergola built, the grounds landscaped, the basement finished, the bathrooms upgraded, and the kitchen touched up, you may see $10k or more in property value hike. Do all that within two months and successfully flip the property, it's like you made $5k a month. Such an enterprise really is doable!
3. Cell Towers
According to CellTowerLeaseExperts.com,
"The need for cell towers is here to stay. While technology change is rapid in the wireless industry, it is much like the evolution of the automobile over the last 100 years. Cars keep getting more and more sophisticated, but we still use the same roads to drive them on."
Depending on your location, and the service that already exists in your area, this could be the most lucrative or the least lucrative of the three strategies we've explored here.
There are some cell tower installations that only yield $100/year, which is dismal; especially if you have to live with some monstrosity in your yard.
But then there are some cell towers which can yield $150,000 or more annually. That's quite a spread, and unfortunately, it's hard to get information from the salespeople interested in securing your property as part of a cellular network. You're going to need to find tech experts and ask around locally to see if this strategy may work for you.
If you've got bad reception on your property, but there's a large population in the neighborhood, you may be able to make some solid annual income from such a lease arrangement. However, someone down the street may already have figured this out.
Interlude: Steps In Obtaining Cell Tower Service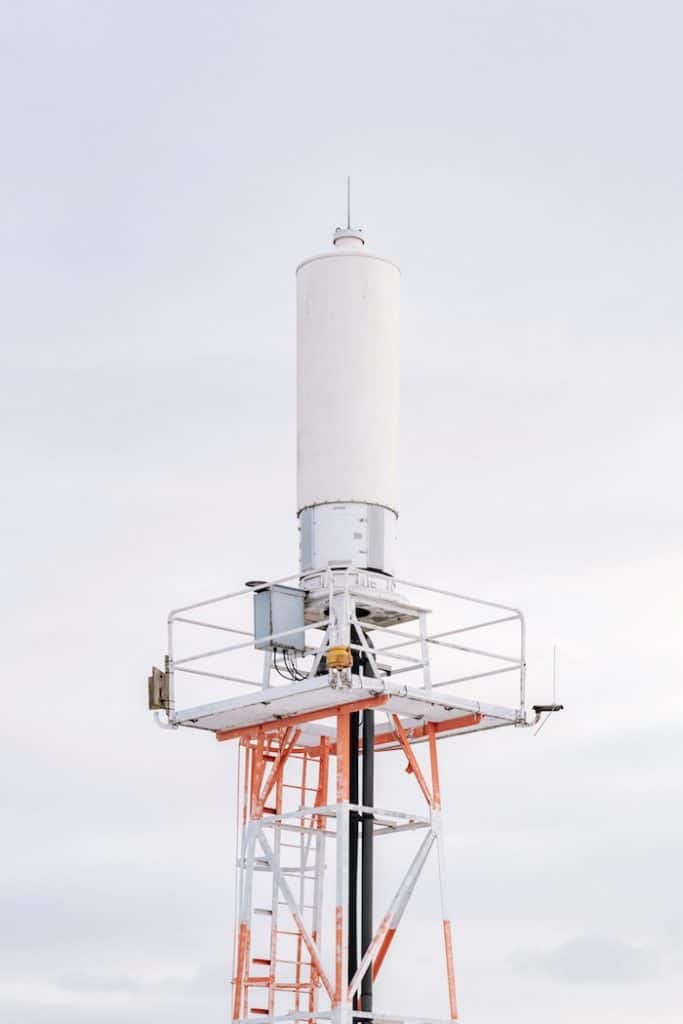 If you want to explore this option further, your first step is to do your homework to determine what your land is worth.
Check coverage maps. This may also include contacting whichever wireless carrier caters to your region – it's possible an agent is already in the region. That agent will disclose as little as legally possible in order to secure a reduced leasing arrangement (and honestly, would you expect them to do anything less?).
Here's the thing, though – if you're not the only one with a viable property, they've got leverage. They might go to your neighbor, so you want to make it easy for an acquisitions agent to choose your property first. If you hear there are acquisition agents in your community through the grapevine, put a sign out indicating you'd be willing to lease it for a cell tower.
You can also call wireless companies and let them know you'd be willing to lease out the property for a cell tower. There are additional services that specialize in making these connections for willing property owners; you might do a Google search in your local area. Some keywords to start from might include "lease my land for a cell tower", or "cell tower lease advertisement in my area". You could also Google "cell tower lease advertising" or any similar combination. Just keep in mind, these services don't come free of charge. Companies that work as middlemen in such deals will take their cut.
When it comes to size, zoning, and location, the bigger your property, the freer the zoning ordinances, and the more strategic the location, the greater your likelihood for success. Even a small property can net a big leasing agreement if it's strategically located.
You can expect requirements in all three of these areas to fluctuate, so there's no concrete answer. If your property can stand it, no legal restrictions forbid it, and there's no other space available, a tower could potentially be installed on your roof. Every property will have different associated laws, too. You've got to check with local authorities first so you know what kind of leverage you do or don't have.
Ultimately, a lease will need to be signed, and the length of that lease will depend on the cellular provider. Remember, wireless provision requirements continuously transition. This means your property may only be needed for a few months to a few years. Expect the cell companies to design lease arrangements with their best interests in mind. Depending on your strategic location, you may be able to force their hand a little bit one way or the other, but there's no one-size-fits-all answer because there's no one-size-fits-all tower arrangement.
Do your homework – check local laws which include zoning ordinances and check what kind of needs local providers have. After that, advertise your property locally and with agencies who specialize in such advertisement. When you get a "fish" on the line, use all the information at your disposal to negotiate the best lease. Don't forget to check for nearby properties that may also be ideal; you may have to negotiate around such a situation.
Cell Tower Considerations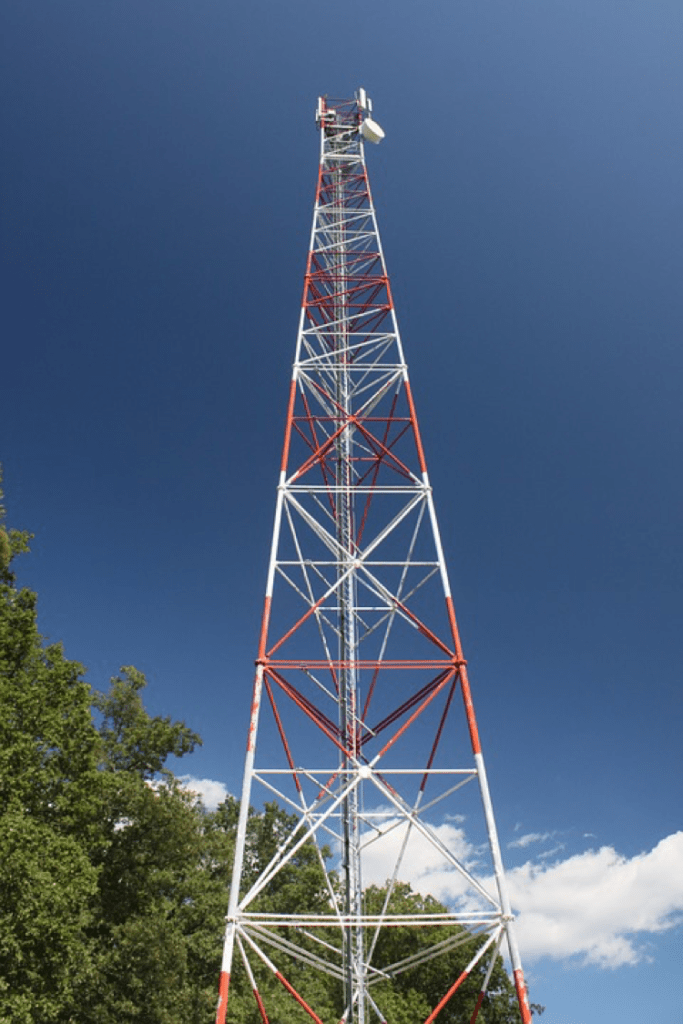 Sometimes a cell tower looks merely like a cell tower. Other times, such structures are dressed up to appear as though they're obtuse trees. Whatever HOA agreements or restrictions you've got on your property, you'll have to abide by it. You may not be able to install a cell tower because of that alone—but then again, you might if you "dress it up" correctly.
There can also be health risks involved. If you've got anyone in your family with electromagnetic hypersensitivity issues, this is an option you probably can't take. Though electromagnetic hypersensitivity hasn't been officially "proven", you're probably not going to convince your affected family member based on the public consensus.
Also, keep in mind, you'll have to deal with maintenance personnel from the cellular company on a regular basis, and that can be undesirable in some situations. Still, if you've got no electromagnetic hypersensitivity issues, a flexible enough HOA, and the willingness to follow through with such a solution, this could be a very lucrative choice.
Possibilities Consolidated
You're likely to get between $15k and $20k in value over time, minimum, for a sustainable solar energy system—that doesn't include the savings you'll garner from the deflected utility expenses.
You can potentially add another $10k to $20k on top of that with remodeling and property upgrades.
With a cellular phone tower, you could see anywhere from $100 to $150,000 annually, so let's be conservative and call that one $30,000 in prospective annual value. Altogether, you're looking at a spread between $55,000 and $190,000 within a year of upgrading your property—provided everything goes as planned.
Now, some of these profits are dependent on you actually selling your property down the line; others require you to remain on the premises. So here's a way to have your cake and eat it, too.
Strategy
So how can you take these ideas and build out a more extensive strategy?
If you're pulling in $30k a year from a cell tower and saving $1,200 a year in utilities, within five years, you will have pulled in $156,000 you wouldn't have had otherwise. What you could do from here is buy a cheap property (like vacant land, for example) and use the initial one to continue making money. Then you can follow the land flipping strategy while you continue to pull in revenue from other sources in the meantime.
In twenty years, you've made $600,000 from the cell tower alone (at the hypothetical rates explored here) and have potentially made even more by running a land flipping business on the side. You could make a very reasonable living this way, which would also allow you the flexibility to pursue what you'd like.
Free Webinar With Seth and Jaren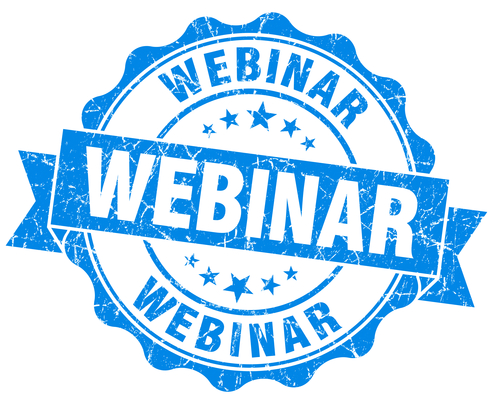 You are invited to an exclusive webinar with Seth Williams and Jaren Barnes on Wednesday, October 24 at 8:00pm EDT (5:00 PDT).
Jaren will be hosting a live presentation addressing some of the most critical elements involved with finding deals and motivated sellers in the land business.
In this live webinar, you'll get the scoop on how to choose the right market, how motivated sellers think, where to find them and what to say ( including some of the best tips, tricks, stories and lessons you'll need to know as you start pursuing cheap land deals on your own). You won't want to miss it!
Space is limited, so register now to hold your spot!