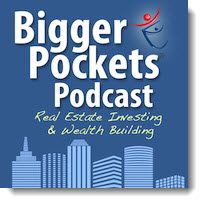 That's right folks – earlier this week I had the opportunity to chat with two well-known names in the world of real estate investing. Joshua Dorkin and Brandon Turner of BiggerPockets.com.
It was a fun conversation and I had a great time chatting with both of these guys. Throughout the 1+ hour interview, we talked about things like:
It was a show jam-packed with information and I think you'll enjoy it. If you haven't subscribed to this podcast yet, do yourself a favor and check it out now (honestly – it's one of the better ones out there).
Was This Helpful?
Join the REtipster Club 100% privacy. No Spam.