Over the past couple of years, one of the more helpful voices I've noticed in the various land investing forums and Facebook groups is a guy named Josh Brooks.
This guy is a 20-year Army veteran and a by all reasonable measurements, he's done very well in the land investing business.
As it turns out, he's been following the REtipster Blog for a long time, and I was lucky enough to have a chance to sit down with him recently to chat about how his business works, how he thinks through some of the tough obstacles that come up in this profession and his philosophy about various aspects of the land business.
It was a fascinating conversation, and not surprisingly, he got me thinking about the business in some ways I hadn't before. Listen in and I think you'll learn a few new things from this one!
Links and Resources Mentioned:
Thanks for Listening!
Share your thoughts:
Leave a note in the comments section below.
Help out the show:
Thanks again for joining me this week. Until next time!
Right-click here and "Save As" to download this episode to your computer.
Need Help Finding Real Estate Deals?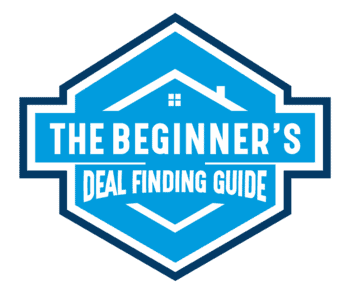 One of the most important skills every real estate investor needs to learn is how to find great real estate deals. This is the bedrock of every successful real estate business.
I struggled for years to figure this out, but when I finally did - everything changed. The ability to find super-profitable deals consistently is a milestone that made all the difference to me, just like it can for you.
If you need help finding better deals - you need to know about The Beginner's Deal Finding Guide. This is a premium course from REtipster, all about getting you intimately familiar with the multitude of ways you can find incredible deals on any type of property in any market conditions.
We'll show you the essentials you need to know so you can put together your action plan and start finding deals today. Come check it out!