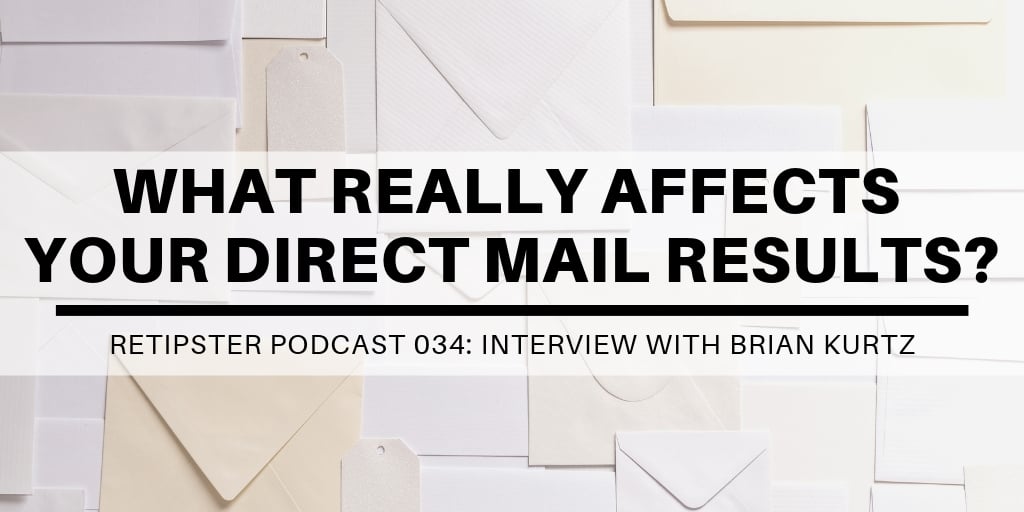 Most real estate investors rely on direct mail in a big way.
While it's certainly not the only way to find great real estate deals, it's one of the most widely-used marketing mediums that delivers any kind of consistent, predictable results.
In this episode, we talk with Brian Kurtz – an offline marketing expert (among many other things) who happens to know a lot about direct mail. While most of his past clients have not been real estate investors per se, there are many parallels and "best practices" that apply to everyone in the direct mail trade.
Brian shares with us some of his thoughts, opinions, and experience on how to get results with direct mail. Even though we didn't see eye-to-eye in every aspect of this conversation, I think you'll walk away with some new insights that are worth thinking about nonetheless.
You can see the video of our conversation here:
Links and Resources
Thanks for Listening!
Share your thoughts:
Leave a note in the comments section below.
Help out the show:
Thanks again for joining me this week. Until next time!
Right-click here and "Save As" to download this episode to your computer.
The Best Real Estate Investing Strategy I've Found
I'll be completely honest with you. The most powerful strategy I've used to build my real estate investing career is probably NOT what you might guess.
Land investing (that's right, buying and selling vacant land) is a massive opportunity that most investors aren't paying attention to. For the few land investors who know how to pursue this business with the right acquisition strategy, it's an extremely lucrative and low-risk way to build serious wealth from real estate.
If you want to get the inside scoop on how to start and run your own land investing business, come and check out the REtipster Club – where I've put together a full 12-module course with dozens of videos, bonuses, downloads, group coaching sessions and a members-only forum (where we spend time answering questions every week). There is no better place to learn this business from the inside out!