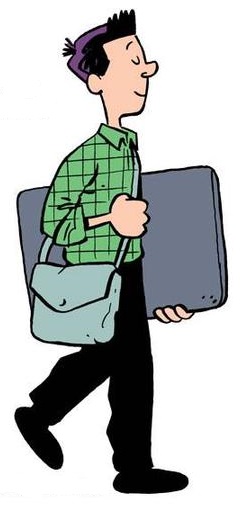 I stumbled across this piece from ZenPencils.com the other day and I thought it was BRILLIANT.
As a part-time real estate investor, this little comic strip (created by one of my all-time favorite authors growing up) spoke to me on a very deep level. If your employment situation is anything like the vast majority of part-time real estate investors, I think it will strike a chord with you too.
In this piece by Bill Watterson, we see an encouraging reminder that there are plenty of people in the world who do what they have to do so they can do what they love to do.
For most of us, there is something inherently gratifying about running a small business on the side. We do it because we find these part-time gigs to be bigger and better than the limited satisfaction an 8 – 5 job can deliver. A great deal of working professionals find their identity and self-worth in their day job, but most part-time real estate investors just see things differently. We understand that a job is a means to an end – not the end itself.
Take a few minutes and check this out – I think you'll enjoy it…
Source: zenpencils.tumblr.com