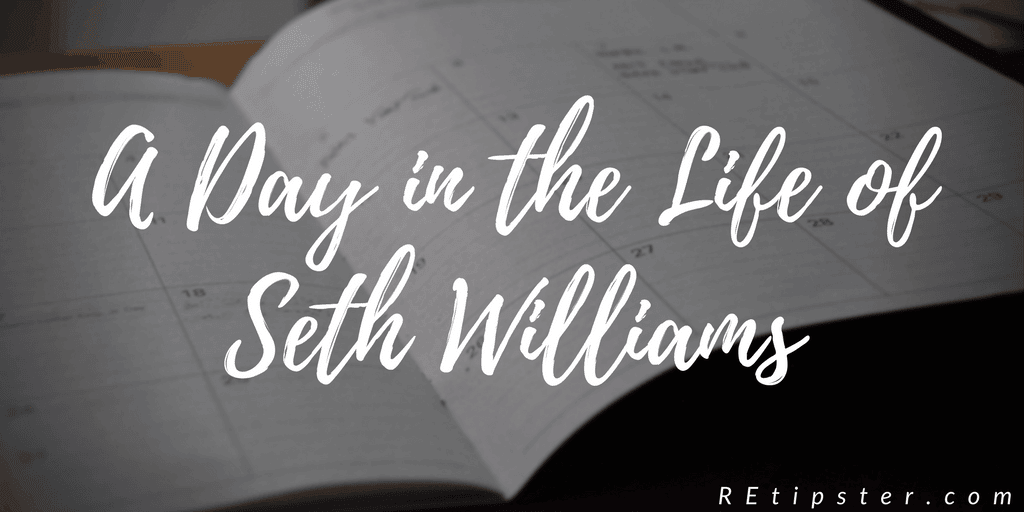 Earlier this year, I conducted a survey of the readers of this blog.
To my surprise, one of the most common questions/comments that came up was this…
What does Seth's typical work day look like?
In other words…
What do I do all day?
What does it look like to work in my business?
What do I spend all my time doing?
As I thought more about this, I started to realize – I've wondered the same thing about some of the bloggers, authors, and influencers I follow. Wouldn't it be interesting to ride along with THEM for just one day and get a look behind-the-scenes at what they do?
With this in mind, I decided to thoroughly document one full day of my life. Come along for the ride as I pull back the curtain and show you what the adventure looks like!
Of course, no two days of my life are ever exactly the same (which I suspect is probably the same case for you), but overall, I would say this is a fairly accurate portrayal of what my average day looks like. If anything, most of my work days are probably even less eventful than this (because I don't usually visit my rentals or drive through downtown Grand Rapids like this).
Here's a quick recap of my schedule (note: this video was recorded on 6/10/17).
7:00am – Wake up. Stare into space for 45 minutes. Get dressed.
8:00am – Eat breakfast. Hang out with the wife and kids.
9:00am – Get in car. Stop by Pakmail to check mailbox.
9:15am – Get to gym. Workout.
10:30am – Drive by duplex to check on recent concrete project.
11:00am – Arrive at my "office" for the day. Respond to emails and answer questions.
12:00am – Renew all ads on Craigslist, review and update all marketing material.
12:30pm – Check in with the forum and answer questions at REtipster.Club.
1:00pm – Mastermind Meeting with Lucas Hall (Landlordology.com), Jaren Barnes (SimpleWholesaling.com) and Al Williamson (LeadingLandlord.com).
2:30pm – Follow up with buyer on eBay.
3:00pm – Respond to emails from interested buyers of other properties.
3:30pm – Respond to new emails from REtipster Blog.
5:00pm – Drive home and have dinner w/ family.
5:30pm – Play time.
6:00pm – Drive to the local "Start of Summer Celebration".
7:00pm – Get home. Put kids to bed.
8:00pm – Watch Netflix with my wife.
9:30pm – Put self to bed.
Finally, it's worth noting that some aspects of my work day are very boring. To avoid YOU having to watch me type away at a computer for hours on end (which is literally what would happen on most work days), some of those less-exciting parts of my day were cut out of this video.
Thanks for watching!
Need Help In Your Land Business?
When you're getting started in a new business venture like buying and selling vacant land, there are a lot of things to learn about how to find deals, research properties and get them sold quickly for a profit.
A mentoring relationship isn't always necessary for everyone to get started. Some people have everything it takes to figure it out on their own. It's not a question of whether they'll succeed… it's just a matter of how long it will take to get there.
This is where a good coach and mentor can be a game-changer because they can shave a significant amount of time off your learning curve, which can have an invaluable impact on your business and life - getting you to your financial goals much faster.
If you want to jump start your business and significantly shorten your learning curve, we can help with that!
For a limited time, we are accepting new coaching clients in our land education program. Submit your application here if you're interested!