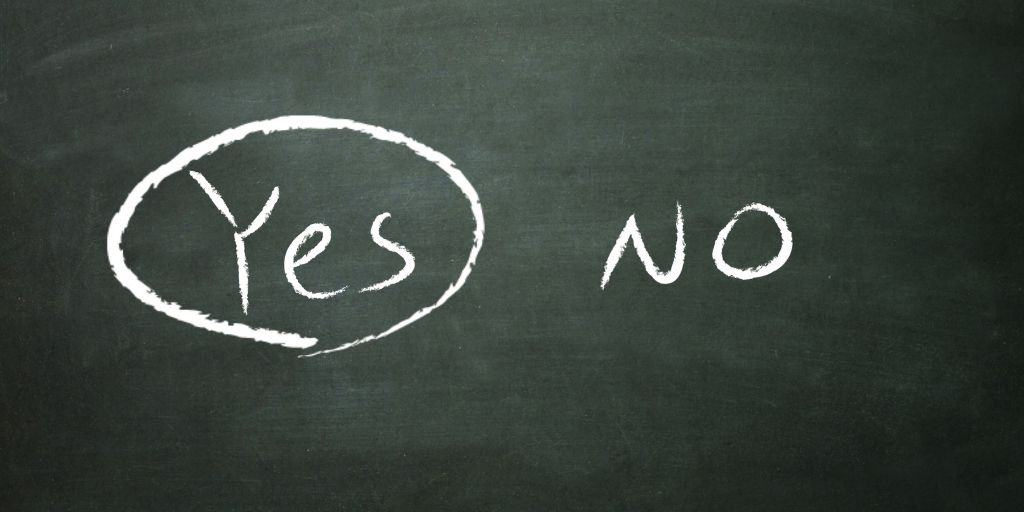 One of the most well-known and respected works on the subject of Persuasion is Influence by Robert Cialdini. Since it was first published in 2001, this book has become an international bestseller, setting a new standard in this field of study.
This book is armed with some fantastic information on the psychology behind why people to say YES. And when you think about it, could anything be more valuable in the world of business or personal relationships?
As a real estate investor, you are always in the business of persuasion (and frankly, who isn't?). Whether you're trying to buy or sell a property, find the most talented employees, win the best business partners, or make friends with the right people, it is imperative that you have the ability to persuade others to say YES.
A couple of weeks ago, I stumbled across this video on Robert Cialdini's YouTube channel, which sums it up quite well with the 6 Shortcuts of Persuasion:
So how can you put these shortcuts to work in your real estate business? Hopefully, this video is stirring up some ideas in you already, but if you're still having a difficult time, here are just a few ideas that came to my mind as I was watching it:
Reciprocity
As the video describes – people feel an obligation to give when they receive. How can you put this to work in your business? It's really quite simple – be charitable, helpful, and giving – and do it with the right people. I can't tell you how many hours of my life I've spent giving away FREE information (take this blog, for example). It doesn't always result in an immediate, monetary gain, but people do recognize a helpful spirit when they see it. If you put this into practice, you'll find that it isn't difficult to find others to help you out in your hour of need.
Scarcity
Almost every property in the world is unique on some level. Obviously, in a buyer's market – this may not seem evident, but there are always things you can do to make people perceive your property as "one in a million". Rehabbers know this well because they are masters at making a property go from disgusting to amazing. You can also put this to work in the wording you use in your advertising. Tell people how special your property is! Tell them what they stand to lose if they don't buy now! A lot of this is "Sales 101" material, but I realize this kind of thinking doesn't come naturally to everyone, so don't be afraid to be creative.
Authority
Authority comes from credibility and also from your ability to prove that you are an expert. This area can get a little controversial because there are a lot of "wannabe" experts on the internet who talk big, but have no real experience or results to back them up. The key is to be expert enough. You don't need to know everything, but you do need to know what you're talking about. You can also establish yourself by creating a professional phone system and/or by creating a well-designed website. If you can give people substantial evidence that you can be trusted, you'll have a much better time instilling a sense of confidence in the people you do business with.
Consistency
People are naturally inclined to act and answer questions in accordance with their own prior behavior. This is part of the idea behind building a buyers list. If you can build a large list of people who have already indicated to you that they are looking to buy real estate, how difficult do you think it will be to "convince" these folks to buy a property? The power in a buyers list is that these people have already told you their intentions. The sooner you can get any kind of commitment from a person, follow-up with them in a consistent and faithful manner, and remind them of what they've already told you. These are some of the best leads you can pursue when trying to sell a property.
Liking
This one is pretty simple. Not always easy, but simple. When you're dealing with various individuals in the real estate business, you'll come across the best and the worst of people. As in any area of life, you'll get further with the people who like you. For a nice primer on this, I'd suggest checking out one of the most well-known books on human relations called How To Win Friends And Influence People by Dale Carnegie. If this is an area you need help with, read this book. To this day, its honestly one of the best books I've ever read on the subject.
Consensus
This is why people use testimonials – because they work. Think about it – if you've ever considered buying a real estate book or course – did another person's opinion ever play into that decision? Have you ever checked out the customer reviews on Amazon? Ever looked up a movie review on RottenTomatoes.com? We're all interested in what other people think – so use this to your advantage! Whenever you have a good business experience, get testimonials from your customers, and work to establish your credibility with the well-known names in your market. If you can show your customers that a lot of other people have done business with you and had good results, you'll have a MUCH easier time working with new leads in your business.
Need Help Finding Real Estate Deals?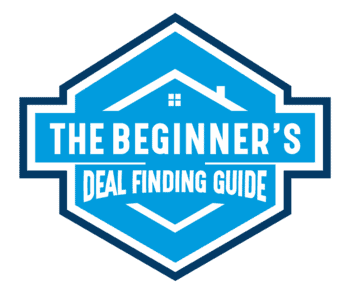 One of the most important skills every real estate investor needs to learn is how to find great real estate deals. This is the bedrock of every successful real estate business.
I struggled for years to figure this out, but when I finally did - everything changed. The ability to find super-profitable deals consistently is a milestone that made all the difference to me, just like it can for you.
If you need help finding better deals - you need to know about The Beginner's Deal Finding Guide. This is a premium course from REtipster, all about getting you intimately familiar with the multitude of ways you can find incredible deals on any type of property in any market conditions.
We'll show you the essentials you need to know so you can put together your action plan and start finding deals today. Come check it out!