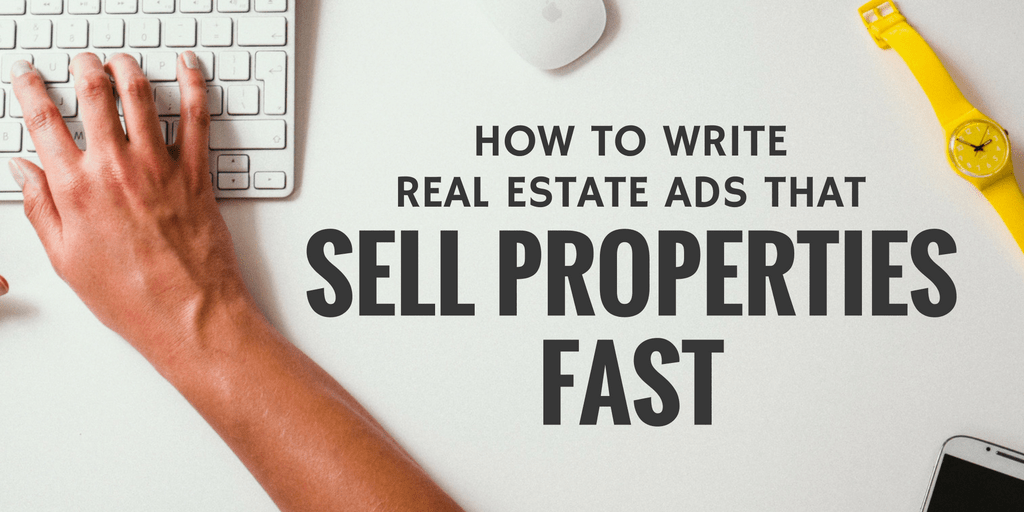 If you're doing business in real estate, one of the greatest skills you can acquire is the ability to create compelling property listings that sell properties quickly.
The idea of "selling" is something that scares a lot of people out of the real estate business.
I used to HATE the idea of being a "real estate salesman" because of all the negative connotations that came with the territory (in my mind, anyway).
When I finally came to the realization that selling is a must for any successful real estate investor – I decided to face the issue head-on, rather than running from it.
What I eventually found was that selling real estate was actually a lot of fun! After selling several properties in my first year as an investor, I realized I had grossly misunderstood what it meant to promote listings and get properties sold. What I assumed would be an awkward and annoying process, turned out to be a GREAT way to tap into my inner skills as a writer.
In my experience, most properties are quite capable of selling themselves, but ONLY IF you've priced it right, promoted it adequately and created a listing that clearly communicates why your property is the deal of a lifetime (i.e. – why your buyers would be absolutely crazy not to take advantage of the opportunity).
Stop Trying To Look Like Everyone Else
Most of us have a lot of preconceived notions about what a property listing is supposed to look like. We've all browsed through plenty of other listings before and we've subconsciously told ourselves, "Well…  I guess that's what my listing is supposed to look like too."
If you want to learn how to write real estate ads well, the fact of the matter is you don't need to look like everyone else. In fact… looking like everyone else is one of the worst things you can do. If you create listings that blend in with the crowd, people will ignore you. Looking "average" is one of the best ways to be forgettable and NOT get noticed by the masses.
Bonus: Get a FREE copy of the INVESTOR HACKS ebook when you subscribe!
Free Subscriber Toolbox
Want to learn about the tools I've used to make over $40,000 per deal? Get immediate access to videos, guides, downloads, and more resources for real estate investing domination. Sign up below for free and get access forever.
That being said, I'll be the first to tell you that it isn't easy to think outside the box and be original! It's not naturally intuitive for most of us to be different/creative and that's why so many listings are so boring and uninspiring. Don't get me wrong, some of the well-established tactics out there do work, but most people aren't clear on which tactics work and why. In order for me to show you how to write listings well, we need to hit the "Reset" button and start from square one.
RELATED: 5 Proven Fundamental That Sell Real Estate FAST
Every Good Listing Has A Good Structure
Similar to a well-written college paper, a good listing needs to follow a certain order and have the right "flow" to it. Mine are usually laid out like this:
Let's talk about what components live inside each of these items…
Headline
When you're posting your property for sale on a website with thousands of other listings, it is imperative that your ad has an eye-catching headline that looks different. Your headline is an extremely important part of your listing because in most cases, this will be your only shot at getting a buyer to notice you, so you'd better find a way to stand out from the crowd. Remember, you only have a split second to catch someone's attention and engage them in clicking on your listing – so this kind of first impression is EVERYTHING… I'm not kidding!
What are the positives and negatives of the property you're trying to sell? Can you make it funny? Can you say something that will make people do a double-take? Can you make your headline stick out like a sore thumb among all the other boring listings in your market? Take a look at this listing I recently posted on Craigslist:
What do you think?
Does my headline look different enough to catch your attention?
Does it stand out from the other headlines around it? As you can see, it's not rocket science. You just have to use your brain for a few extra seconds. Try to be just obnoxious enough to get noticed.
You don't need to lie. You don't need to exaggerate. You don't need to price it at 50% of market value. You just need to get people's attention and give them a reason to click on your listing (even if it's out of sheer curiosity). Note: It obviously doesn't hurt to include a picture (which will be displayed as a thumbnail) and a good price point to go along with your headline.
RELATED: 50 Websites to Post Your Real Estate Listings for FREE
Opening Statement
The first sentence of my listing gets right to the point of what the real estate ad is all about. The idea is to immediately inform my readers about what they're looking at. In this first section, you could say something like:
You'll love this gorgeous 2-story home located just 3 blocks from Parkside Elementary in downtown Coopersville.
or
Come see this charming ranch with an open floor plan and breathtaking panoramic views of Cedar Springs!
As you can see – we're simply answering the reader's most pressing initial question (i.e. – "What am I looking at?") and to giving them a reason to keep reading.
Narrative Description of Features
This is where the real fun begins. The idea in this section is to do two things:
1. Talk about the primary features of the property, such as:
Number of Bedrooms/Bathrooms
Square Footage of the Building
Size of the Property (typically in acres)
Location/Neighborhood/Schools
Garage (if any), Number of Stalls
Extras, e.g. – Pool, Patio, Yard, Deck, Fireplace, etc.
Any Recent Updates or Renovations, e.g. – windows, doors, appliances
Any Unique Characteristics, e.g. – scenic overlook, basketball court, lakefront lot
2. Describe the Property in a Compelling and Inspiring Way
Words can do an AMAZING job of selling real estate (or anything else, for that matter). Did you know that there are copywriters in the world who get paid over $150,000 to write one piece of sales copy?? There is SERIOUS VALUE in your ability to write well – so don't lose sight of the fact that your words can be extremely powerful when used correctly and this is your opportunity to use them to your advantage. For example, I'd like you to compare & contrast these two property listings:
Example 1 – Typical Listing:
new furnace, air conditioning unit. all appliances includes. Huge deck off back of home. walk out in basement to back yard which is fenced in. Lots of updates done. 1 stall attached garage with finished breezeway.
Example 2 – Well-Written Listing:
You'll love this charming, 2-story cottage with spectacular panoramic views of Otter Lake. This 3 bedroom, 2 bathroom home with a 2-stall garage will give you 1,700 sq ft of generous space to move about (without losing that quaint, cozy atmosphere when it's time to cuddle up by the fireplace with a good book). Wake up each morning to awe-inspiring sunrises in the East and drift off to sleep each night with the tranquil sounds of nature. Situated in a friendly community with an award-winning school system on the outskirts of Allegan County, just thirty minutes from the magnificent City of Grand Ledge.
As you can probably see – these two examples are not created equal. It takes real effort to be creative and think of descriptive words that will actually make your property sound appealing. Most people don't have the patience (or they just don't care enough) to go the extra mile in this area, but putting forth this extra effort can make a HUGE difference in the way buyers perceive your property.
Some people will find that they excel in the area of "creative writing" pretty naturally. Others will find that it's a major struggle. Not everyone is gifted with the same ability to find words that create amazing mental imagery like this…   so if you fall into this camp, don't worry. At the bottom of this blog post, you'll have a chance to get your hands on a TON of my marketing materials that will make this whole process a lot easier for you…   so keep reading.
Special Promotion
This item won't always apply to your listing – but if (for whatever reason) your goal is to get a property sold FAST, this is your opportunity to give your readers that little extra "nudge" towards taking action. I always try to envision the typical buyer who is looking at my listing. In many cases, they are very interested, but they need that extra little bump to pick up the phone and call me. Some examples of a "special promotion" could be any of the following:
Offering Seller Financing on the property
For a limited time, offering to pay for 100% of the buyer's closing costs
Offering to sell the property in the form of a lease-option, lease-purchase or rent-to-own
For a limited time, offering a small discount on the listed price
Get creative with it! Feel free to add whatever incentive you think will open the door to more potential buyers (and of course, keep it within the confines of the law :). Just to give you a quick example, whenever I offer Seller Financing on my properties, I'll say something like this:
Please note that this property is also available to purchase with optional Seller Financing. For a small down payment and monthly installments, you can own this property WITHOUT talking to a bank!
Closing Statement & Call To Action
This is where you wrap it up and tell your readers what to do. Don't be afraid to ratchet up the sense of urgency and remind them of the very real possibility that this is the last chance they'll ever have to buy this property.
Here's an example:
This property is only available to the buyer who acts NOW. Stop reading and start calling: ***-***-****
Why are you still reading this?? CALL NOW!
Don't Hype
There is a fine line between painting a positive word picture about your property and overselling/hyping your property. I know – I'm telling you to show off how great your property is and it can be tempting to overstate the "greatness" of it.
The fact is, most people know B.S. when they see it. If you come blasting out of the gate with claims about your property that are clearly embellished or just outright false, you're not going to fool anyone. At best, you'll seriously tarnish your reputation in your market and you might even create some new enemies along the way – so don't go there.
The trick to selling is not to "trick" anyone. The goal is to be very clear about why your property is an amazing opportunity and if it's communicated the right way (and if your asking price is in-line), you can help a lot of people "connect-the-dots" and realize that your property is exactly what they need.
The most successful salespeople know how to convey this information seamlessly and effectively, all while catering to the emotional needs of their buyers. Don't oversell it. Don't make it into something it's not. Just describe your property and it's featured in a way that will help buyers see the greatness of it. Help them to picture themselves in your property and come to the conclusion that it's the best decision they can make.
RELATED: HELP! What To Do When Your Property Just Won't Sell…
Want To See The Exact Listings I Use?
As I explained above – I have no doubt that you are FULLY CAPABLE of creating your own listings that will make your properties get noticed and sound amazing. I've tried to outline my process for you above (and include some small excerpts throughout) so you can get a feel for how I approach this.
At the same time…
I completely understand that we weren't all born with the "creative gene" to effortlessly whip up these kinds of listings in 60 seconds. While we're all capable, this kind of thing doesn't always come easy (and some of us just don't care enough to go the extra mile here). I get it – I really do. With this in mind, I've taken the time to put together a fast and easy solution for those of you who need ideas & inspiration that you can easily implement into your own listings.
Here's What I Want To Give You:
50 Attention-Grabbing Headlines That Are Carefully Engineered To Get Noticed
20 Property Description Templates Designed To Make Properties Sound Irresistible
200 Powerful Adjectives That Will Boost The Desirability Of Your Property
Brief Video Tutorial On How To Write An Effective Property Listing
Short Guide On How To Use These Tools To Create Listings That Sell Properties Fast
If you want to see an example of how I use the Headlines & Listings Pack, you can watch as I integrate it into this property listing through Zillow:
Again, there's nothing particularly "magical" about these resources or the words I use. I've just invested a lot of time and energy into creating listings that blow my competition out of the water and I want YOU to do the same thing.
If you think this kind of material would be helpful as you're creating your future property listings – I want to make this FULL package available to you right here, right now. This little arsenal of proven ad copy has the power to transform your real estate ads and give your sales efforts a MAJOR boost over the long haul.
If you're serious about getting properties sold sooner rather than later – I'd encourage you to make this small investment (which is easily worth 50x the price tag shown below – no exaggeration). Feel free to copy or edit each sample listing to fit your needs, or just use it as inspiration to create your own masterpieces.
If you're ready to take your real estate listings to the next level, you can get started right now…
Note: When you sign up as an REtipster Email Subscriber, I'll give you instant access to this item (along with a truckload of other cool stuff) for FREE.
Need Help Finding Real Estate Deals?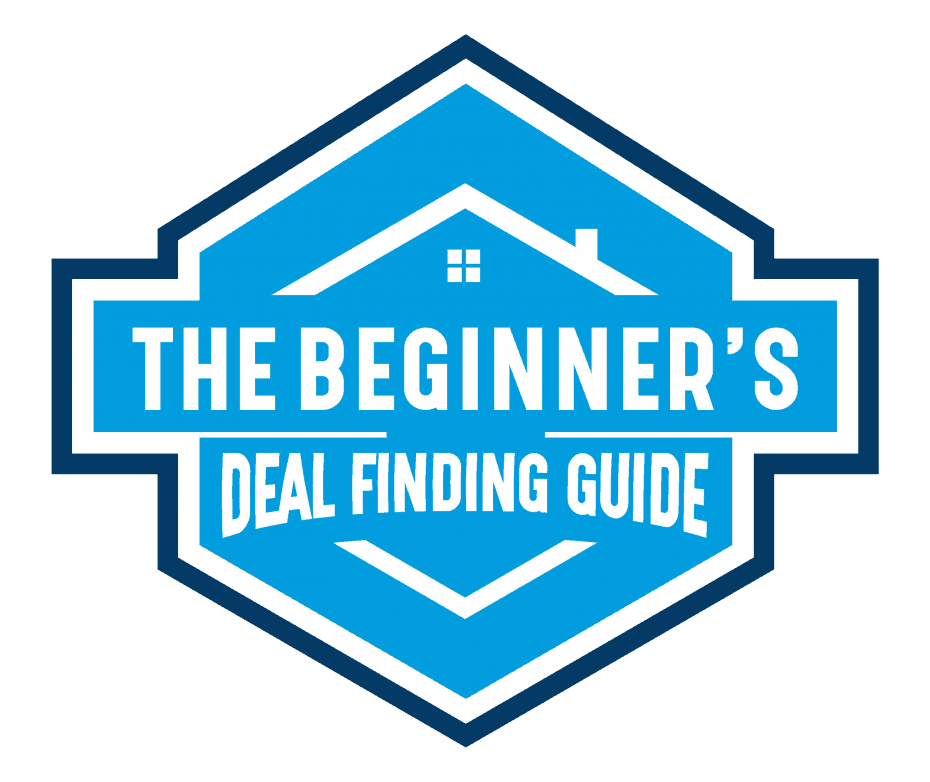 One of the most important skills every real estate investor needs to learn is how to find great real estate deals. This is the bedrock of every successful real estate business.
I struggled for years to figure this out, but when I finally did - everything changed. The ability to find super-profitable deals consistently is a milestone that made all the difference to me, just like it can for you.
If you need help finding better deals - you need to know about The Beginner's Deal Finding Guide. This is a premium course from REtipster, all about getting you intimately familiar with the multitude of ways you can find incredible deals on any type of property in any market conditions.
We'll show you the essentials you need to know so you can put together your action plan and start finding deals today. Come check it out!