One of the primary reasons this blog exists is to help you save time as a real estate investor.
Time is our most valuable resource. If you haven't realized this yet – believe me, you will.
It took me a few years to really grasp how valuable my time actually was – but in mid-2011, I started experiencing some significant time constraints in almost every area of my life and it all seemed to be happening at the same time. I had just enrolled in an MBA program, my business activity was starting to explode at an exponential rate, my automated systems were generating more leads than I could handle AND I had gotten involved with a few other joint-venture projects that were requiring some significant attention to detail. I hardly had any time to sleep – and my most important priorities (my wife and family) were having to compete for my attention. It was crazy, and my time was getting pinched in ways I had never experienced before. After getting pushed to the point where literally every minute mattered, I had to make some changes to start managing my time effectively.
One of the most time-consuming areas of this business is the research process. It consumes a TON of time and unfortunately, this is a vitally important step in every real estate transaction, especially when you're about to invest a significant amount of your (or someone else's) money.
In a perfect world, we would all be working at 100% efficiency. We would be able to invest only as much time as necessary to accomplish only what is needed at the present time. Since I know that I can't work at 100% efficiency (and frankly, nobody can), I try to avoid in-depth research on each property UNTIL the seller has accepted my offer. Once this happens, then I can justify spending a lot more time digging into the details of a property.
How can we possibly know what to offer for a property until we research it?
That's a good question, which is answered here – but a more important question is:
How can we know if we're dealing with a motivated seller?
Wouldn't it be great to know upfront whether or not a seller is willing to work with you? I mean, let's get to the point here! Are they motivated to sell or not??
As I found out, it is actually VERY helpful to know this sooner rather than later. Instead of blindly researching dozens of deals and sending out 20 – 30 offers just to get one acceptance (simply playing the numbers game), I didn't have time to fish around for motivated sellers and hope for the best. I needed results and I needed them quickly.
If you want to know whether you're dealing with a motivated seller, you need to get a very honest and direct response from them.
RELATED: What Do You Say When A Seller Calls? How To Ask The Right Questions Of Your Prospects
How can you get an honest and direct response? It's actually pretty simple – Be honest and direct with them. Whenever I start a conversation with a potential seller on the phone, I only have two objectives in mind:
Objective #1: According to the Seller… what is this property's FULL market value?
At this point, accuracy doesn't matter. I'm just trying to nail down a starting point for what the seller's perceived value is.
Objective #2: Is the Seller willing to sell their property for 10% – 40% of their property's FULL market value (above)?
I know, 10% – 40% is a ridiculous offer price. That's the point. However they respond to this question will tell me very quickly whether or not they are willing to cut their losses and knowingly let their property go.
In other words, my very brief conversation (3 – 5 minutes on the phone) would go something like this:
Me: "Tell me, in your opinion, what is the full market value of your property?"
Seller: "Oh, I don't know… maybe $200,000?"
Me: "Okay. If we could pay you cash, pay for all of your closing costs, and close on this transaction in the next 2 – 4 weeks, would you consider selling your property for $40,000?".
Scenario 1
Seller: "No, I won't take $40,000."
Me: "Alright Seller, if we could pay you cash, pay for all of your closing costs, and close in the next 2 – 4 weeks, what would be the absolute minimum that you would accept for your property?"
Seller: "$160,000"
Me: "Thanks for your time. I hope you're able to find a cash buyer elsewhere."
HANG UP.
Scenario 2
Seller: "Yes, I'll take $40,000."
Me: "Alright Seller, we'll continue to do our research on your property and if we can make you an offer, we'll send it to you within the next 7 – 10 days."
HANG UP.
Notice how we're not making any type of commitment here. What this ultimately boils down to is a screening call. It is very short and to-the-point and we aren't hiding the fact that we intend to buy properties for dirt-freaking-cheap prices.
If the Seller isn't willing to play ball with you (and believe me, many of them will make that very clear), believe me – they won't. As soon as you know that the Seller isn't willing to take your low-ball offer, get off the phone and move on to your next prospect.
RELATED: How to Deal With Nasty Sellers and Angry Responses
Once you realize how much time you're saving by simply knowing who you're dealing with upfront, you won't mind hearing the word "No" anymore. It's actually a blessing in disguise, because it means you can STOP wasting your time chasing after deals that will never happen – and instead, you can focus your energy on Sellers who are actually motivated to sell.
Getting these answers on the front end will save you a TON of time. You'll also find that your acceptance rate will go through the roof. Why? Because you already know the Seller's answer before you send them your offer.
I used to avoid these kinds of "direct" phone conversations because frankly, I was scared. I didn't want to offend the Seller or deal with their wrath on the phone. It wasn't until my time was being seriously threatened that I learned to stop beating around the bush and get very direct with these people.
I am a serious buyer and I don't waste people's time (especially not my own). If the Seller and I are never going to see eye-to-eye, it's in both of our best interests to figure this out as soon as possible so that both parties can stop holding out for something that is never going to happen.
RELATED: The Ultimate Negotiation Technique That Nobody Talks About
Need Help Finding Real Estate Deals?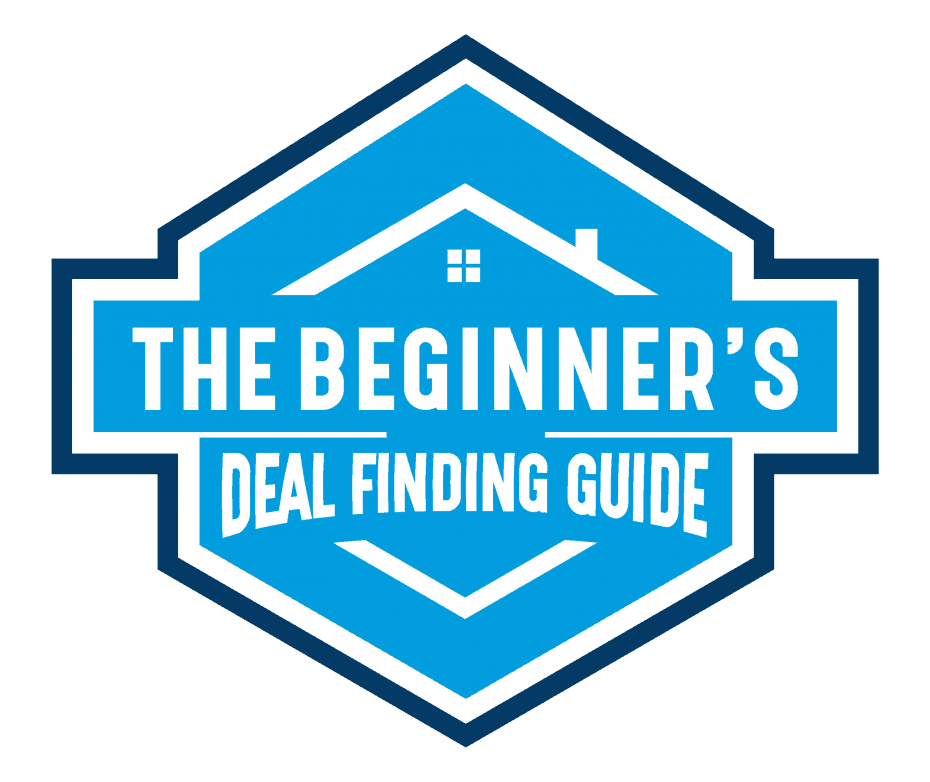 One of the most important skills every real estate investor needs to learn is how to find great real estate deals. This is the bedrock of every successful real estate business.
I struggled for years to figure this out, but when I finally did - everything changed. The ability to find super-profitable deals consistently is a milestone that made all the difference to me, just like it can for you.
If you need help finding better deals - you need to know about The Beginner's Deal Finding Guide. This is a premium course from REtipster, all about getting you intimately familiar with the multitude of ways you can find incredible deals on any type of property in any market conditions.
We'll show you the essentials you need to know so you can put together your action plan and start finding deals today. Come check it out!