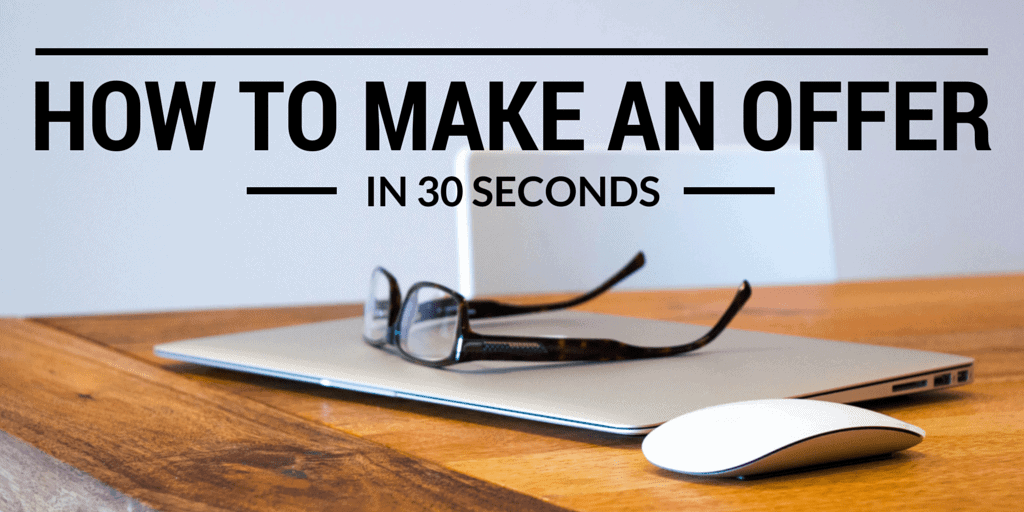 In my first few years as an investor, there were a few things that chewed up a TON of my time each day. Those things included (but weren't limited to):
Talking to prospects on the phone.
Researching properties so I could make offers.
Deciding on an offer price, writing up the contract and sending it to the seller.
Altogether, these things probably consumed about 80% of the time.
The problem was, 95% of these prospects were just going to say "No" to me in the end anyway – which would leave me drained of time and mental energy (while sitting at a dead end).
After working my business this way for a couple of years, I started feeling burnt out. I had to figure out a better way to determine which of these sellers were just going to say "No" to me in the end, and I had to get to this conclusion WITHOUT wasting endless hours of my time in the process.
Eventually, I created a buying website for my business (and to this day, it's one of the smartest things I've ever done for myself).
With this website, I was able to get most of the information I needed on each property without picking up the phone and I was able to do the bulk of my property research AFTER I had made my initial offer and the seller had already responded with a "YES" to my proposal.
This video explains how I do it (note: you'll want to view this it in FULL SCREEN to see all the details):
In summary, you can respond to each of your seller leads with an email like this:
Hi <<Seller Name>>,

Thanks for your submission on our website. Would you consider selling your property for $________ cash? We would be willing to pay for all of your closing costs and property taxes as part of the transaction.

If you have any interest, let me know.

Thanks!
Seth
These emails take a whopping 30 seconds to write, but be forewarned – many of them will be met with a "No" response – but that's okay. If you ask me, I'd much rather find out that the answer is "No" after spending 30 seconds instead of spending over an hour to reach the same conclusion!
If you're strapped for time like I usually am, do yourself a favor and start using this method to make offers to people. Life's too short to waste your precious hours sifting through people who are just going to tell you to "take a hike" in the end.
Need Help In Your Land Business?
When you're getting started in a new business venture like buying and selling vacant land, there are a lot of things to learn about how to find deals, research properties and get them sold quickly for a profit.
A mentoring relationship isn't always necessary for everyone to get started. Some people have everything it takes to figure it out on their own. It's not a question of whether they'll succeed… it's just a matter of how long it will take to get there.
This is where a good coach and mentor can be a game-changer because they can shave a significant amount of time off your learning curve, which can have an invaluable impact on your business and life - getting you to your financial goals much faster.
If you want to jump start your business and significantly shorten your learning curve, we can help with that!
For a limited time, we are accepting new coaching clients in our land education program. Submit your application here if you're interested!