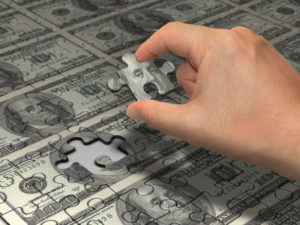 This post is written with a few particular types of investors in mind:
New Investors who want to develop a better fundamental understanding of how to analyze real estate deals and think like an educated investor.
Experienced investors who want to acquire larger, multi-unit properties as part of their long-term investment strategy.
New or Experienced Investors who need to obtain financing for their income-producing properties WITHOUT relying completely on "conventional lenders" (i.e. – banks, credit unions, mortgage lenders, etc.).
This 3rd point is worth expanding on a bit.
Most investors suffer from a severe lack of education when it comes to financing their properties. There is a very far-reaching, gross misconception out there that conventional lenders are the only way to get money for real estate deals.
On the contrary – conventional lenders are the tip of the iceberg.
Granted, Banks and Credit Unions are the sources that most of us are familiar with (which makes them an easy, go-to resource)… but what happens when your deal doesn't fit into the tiny little box that they consider "creditworthy"? What it you have an amazing, once-in-a-lifetime opportunity and your banker just doesn't get it (or it's simply beyond the scope of what they're allowed to finance)?
There is certainly a time and a place where conventional lenders can play their role, but if you leave your business completely in their hands and their inflexible standards, you could be putting some significant constraints on your ability to grow your business – whether you realize it or not.
If your goal is to create a major real estate enterprise, there will inevitably come a time at which you cannot rely on conventional lenders. Eventually, one of the following things will happen:
You will hit the borrowing limit imposed by your lender.
You won't have enough cash to make a sizeable down payment on your next property.
You won't have sufficient personal credit or wherewithal to obtain a conventional real estate loan.
Your lender just won't feel comfortable lending more money to you (for reasons that may or may not be based on logic).
This is an obstacle that throws up some serious barriers for many investors – but if you're willing to think outside the box and get creative, you'll find that there is more than one way to "skin a cat".
Introducing: Ben Leybovich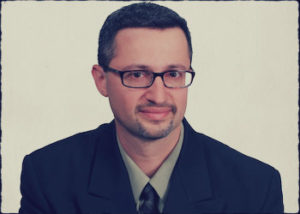 If you've spent any time on the BiggerPockets Blog, perhaps you've heard of this guy.
I've been keeping tabs on Ben for a while because he is a popular writer and was featured on the BP podcast this past year. I've found that he consistently delivers honest and actionable content both on BiggerPockets and on his own blog at JustAskBenWhy.com.
Ben has an educational program called Cash Flow Freedom University (aff link) that he recently let me review. In it, he goes into great detail about how he's managed to build an impressive portfolio of passive real estate income using a GRAND TOTAL OF:
zero dollars of his own money


The idea of no-money-down financing really is the "holy grail" for many investors – but most of us have no idea how no idea how to pull it off. What I appreciate about Ben's course is that it's more than just a theoretical overview of how it's done – this is the exact framework that he used to do it himself.
It's also worth mentioning… anyone who orders CFFU will get direct access to Ben Leybovich himself. If you get stuck on anything along the way, you can literally reach out and ask him about it (just last week, Ben spent over 30 minutes on the phone with me answering a few of the questions I had).
When it's put into practice, the information that Ben offers is invaluable (and the fact that you can communicate with him directly makes this kind of course a no-brainer investment). If this is an area that you'd like to learn more about, I'd encourage you to check out CFFU and find out how you can apply these same concepts to your business.