What is Real Estate Owned (REO) Property?
Real estate owned property (commonly known as REO property), is a property that has gone through the foreclosure process and is now owned by the bank. REO homes are plentiful in some markets and are typically less expensive than homes that have not gone through the foreclosure process.
REtipster provides real estate guidance — not legal advice.
The information in this article can be impacted by regional legislation and other unique variables. For the real deal, always consult with a qualified legal professional before taking action.
Real Estate Owned (REO) Explained
When a homeowner with a mortgage, defaults or fails to make their mortgage payments, the mortgage lender will usually start the process of taking repossessing the home, which is known as the foreclosure process. This process doesn't happen overnight or with one missed mortgage payment. Several steps are involved.
Note that the exact foreclosure process varies from state to state. The biggest differences are between states that are non-judicial versus judicial. Non-judicial states do not require the lender to go through the courts to foreclose, and judicial states do require the lender to go through the courts to foreclose.
The following is a general process; though the details can vary.
Step 1: The homeowner defaults on the mortgage loan. There are two main reasons people default on their mortgage. One is that they can no longer afford to make the payments. The other reason for default can be attributed to people being in a negative equity position (or "underwater") on their home. This happens when a home is worth less than the loan balance owed to the lender. Some people choose to stop paying their mortgage when they have negative equity in their home.
Step 2: The mortgage lender will issue a notice that the homeowner is in default. This typically happens when the homeowner has not paid the mortgage for 90 days. Once this notice has been given, the loan is formally in foreclosure. The borrower is now in a reinstatement period, which usually means they have 90 days to bring the mortgage loan current and to pay any outstanding fees. If this happens, the foreclosure process ends.
Step 3: A notice of sale is issued. If the borrower fails to reinstate the mortgage, the lender will then record and make public the sale of the home in the county in which the home is located. The lender needs to advertise where and when the sale will take place, along with a legal description of the property.
Step 4: A public auction takes place. Public auctions typically happen at the courthouse of the county in which the home is located. People are welcome to bid on the home at the public auction. The home is usually awarded to the highest bidder, provided that person meets the requirements.
Step 5: The property becomes real estate owned. If no one buys the home at the public auction, the bank takes it, and the property becomes "real estate owned" or an REO property. The bank then typically adds the home to its inventory and puts an asset manager in charge of the property, who then tries to sell the home—often by using a real estate broker.
Investing in REO Properties
Both homebuyers looking for a primary residence and real estate investors, such as house flippers and landlords, are often interested in buying an REO property because REO properties can be significantly less expensive than homes that have not gone through the foreclosure process.
The goal of many buyers who wish to live in the home as their primary residence is usually to save money on the purchase and then fix the house up in the way they envision, working on their own timeline. The goal of many house flippers is to buy REO properties at a deep discount, renovate it for sale, and then sell for a profit. The goal of a landlord is to buy the property, renovate it for rent, and then rent it out to earn continuous cash flow.
Banks are not in the house flipping or landlording business, yet they can own thousands of properties through foreclosures. Banks don't make money on homes by having them sit in inventory, they lose money through ongoing property taxes and deferred maintenance. Since these bank-owned properties are a big financial liability, the bank is a motivated seller, which allows buyers to potentially buy great deals as REOs.
RELATED: Foreclosure.com Review: What Can This Website Do for Real Estate Investors?
At the same time, banks do not wish to lose money on the transaction, so any potential discount might not be a deep-enough discount for every real estate investor. It depends on the property and the goals of the investor.
Bonus: Get a FREE copy of the INVESTOR HACKS ebook when you subscribe!
Free Subscriber Toolbox
Want to learn about the tools I've used to make over $40,000 per deal? Get immediate access to videos, guides, downloads, and more resources for real estate investing domination. Sign up below for free and get access forever.
Due Diligence on REO Property
Good deals can be had when purchasing REO properties, but as with any type of deal, homebuyers need to do their due diligence before purchasing real estate.
Price
Buyers should do their homework to verify that the home is selling for a good price. To determine this, buyers can order an appraisal and look at comparables (i.e. – similar properties that have recently sold in the area). While the offer can be lower than the comparables, if the offer is too low, the offer is more likely to be turned down by the seller.
A real estate agent who specializes in foreclosures could be helpful to buyers inexperienced in buying REO properties.
Condition
People who wish to buy a real estate owned property need to determine whether the house has sustained damage and if so, the extent of the damage. REO homes are usually sold "as is" because they may have sustained a fair amount of deferred maintenance and banks are usually not responsible for making repairs.
If a home has been vacant or not maintained for many months, it's likely to have some cosmetic and functional issues. What may first appear to be a bargain regarding an REO property might not be a bargain at all once the costs to repair the property are included. Buyers of REO properties should consider hiring a housing inspector so they can determine what their maximum allowable offer (MAO) should be for a property.
Title
When a property goes through the foreclosure process, it may not have a clear title. There could be unpaid property taxes or a distant relative might show up with a claim to the property. To protect against any title issues, buyers of real estate owned properties would be wise to purchase title insurance, which protects buyers against any claims against any clouds on title. If title issues exist and cannot be resolved any other way, a quiet title action could also be used to clear the issue.
Longer Closing Time
Buyers of REO properties should be prepared for a longer closing process than normal. This is because the buyer in an REO sale is dealing with an institution (a bank) instead of a traditional seller like the private homeowner (or the owner's agent).
Sellers are usually ready to close within 30 to 45 days, or even sooner, to move on with their lives. But banks, with their oftentimes a large inventory of homes, can be backlogged, which can slow down the closing process. This is not the case in every situation, but buyers should be prepared for a longer closing just in case.
Foreclosure.com is an online marketplace where you can uncover many of the most valuable, profit-rich distressed real estate deals in your area… before they even hit the market.
The Best Real Estate Investing Strategy I've Found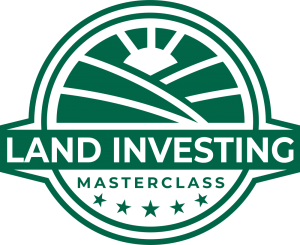 The most powerful strategy I've used to build my real estate investing career is NOT what you might guess.
Land investing (that's right, buying and selling vacant land) is a massive opportunity that most investors aren't paying attention to. For the few land investors who know how to pursue this business with the right acquisition strategy, it's an extremely lucrative and low-risk way to build serious wealth from real estate.
If you want to get the inside scoop on how to start and run your own land investing business, come and check out the Land Investing Masterclass – where I've put together a full 12-module course with dozens of videos, bonuses, downloads, group coaching sessions and a members-only forum (where we spend time answering questions every week). There is no better place to learn this business from the inside out!