A few years ago, I stumbled across a fascinating blog post from Mr. Money Mustache called The True Cost of Commuting.
It was a BIG light bulb moment for me.
At the time, I was still working my 8 – 5 day job, and the office where I worked was over 15 miles from my house.
I always thought my daily commute was mildly annoying, because my time was already stretched thin as it was, and I HATED wasting an entire hour every day traveling to-and-from my office… but when I realized how much money I was literally throwing out the window because of my choice to live so far from where I worked, it really started to change my perspective. There were some very real costs associated with my seemingly insignificant choices.
Along those lines, I recently discovered an infographic from InvestmentZen called The Hidden Costs of Buying a Bigger House (see below).
In the past, I haven't written much about the personal side of home ownership, but since the REtipster Blog is all about real estate investing, I figured these insights would be worth mentioning here – because as real estate investors, it's important for us to be good stewards of the resources we have… whether they're being used for personal or business purposes.
I think it's easy for many of us (myself included) to make emotional decisions that make very little financial sense. Home ownership in inherently riddled with emotion, and a lot of people have the mentality that they need to choke down as much house as they can possibly afford, regardless of what they're actually going to use.
As you'll see below – the cost of buying a bigger house doesn't stop with the higher purchase price and mortgage payment. There are A LOT of little "gotchas" a person signs up for when they live in a larger home, and understanding these issues can help us to thoroughly think through the consequences (for better or worse) of owning a home that comes with WAY more space than we need.
(Note: Just to be clear, I'm not saying it's bad to have a big house. To the contrary, I think big houses are actually pretty awesome – and they can be a fun place to put your money assuming you've got the financial means to do so).
AVERAGE ONE-TIME COSTS WHEN BUYING A NEW HOUSE
Purchase price of a average new house:   $84/sq ft
Closing costs:   3.5% of the home price
Costs to fully furnish a new home:   20% of the home price
AVERAGE ANNUAL COSTS OF HOME OWNERSHIP
Energy costs:   $1.03/sq ft
Maintenance:   1% of the home price
Property taxes:   1.3% of the home price
Over a 30 year mortgage, each additional 500 square feet of space will cost you an extra…
$42,000 in initial purchase costs
$1,470 in closing costs
$8,400 in furnishing
$24,148 in mortgage interest
$16,506 in property taxes
$15, 450 in energy costs
$12,600 in maintenance
HOW MUCH THAT BIGGER HOME WILL REALLY COST YOU OVER 30 YEARS ASSUMING YOU HAVE A 30-YEAR MORTGAGE AT 4%
A 1000 sq ft house will cost you an extra $241,148
A 1500 sq ft house will cost you an extra $361,722
A 2000 sq ft house will cost you an extra $482,297
A 2500 sq ft house will cost you an extra $602,871
So before buying that bigger house, ask yourself:
Is it really worth the extra cost?
Via: InvestmentZen.com
Need Help Finding Real Estate Deals?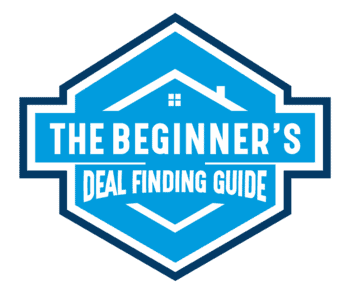 One of the most important skills every real estate investor needs to learn is how to find great real estate deals. This is the bedrock of every successful real estate business.
I struggled for years to figure this out, but when I finally did - everything changed. The ability to find super-profitable deals consistently is a milestone that made all the difference to me, just like it can for you.
If you need help finding better deals - you need to know about The Beginner's Deal Finding Guide. This is a premium course from REtipster, all about getting you intimately familiar with the multitude of ways you can find incredible deals on any type of property in any market conditions.
We'll show you the essentials you need to know so you can put together your action plan and start finding deals today. Come check it out!