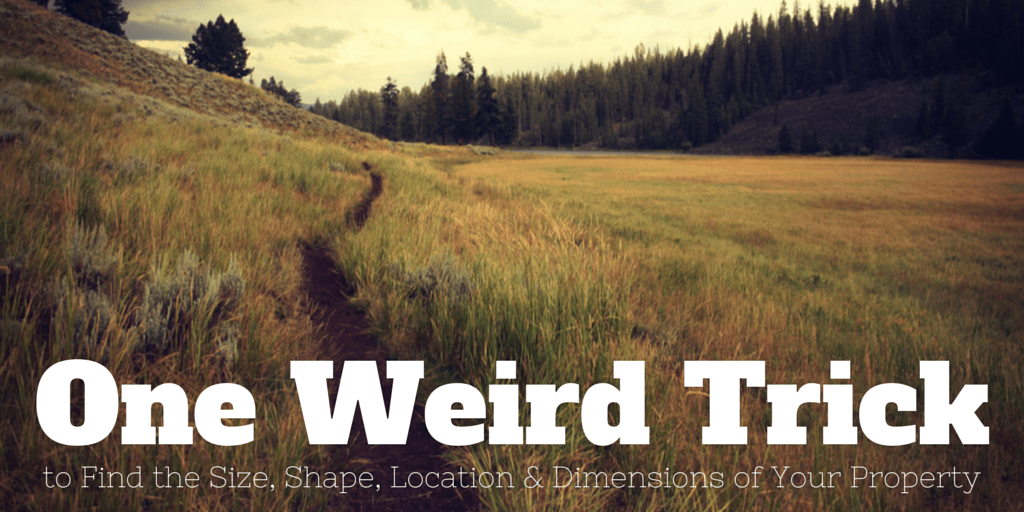 When I first started investing in land – I found that one of the most surprisingly common obstacles to get over was the fact that it was really hard to locate some of these properties.
To most conventional investors – it may sound like a weird problem (after all, isn't that what we have Google Maps for?) – but if you're a land investor, you probably know what I'm talking about. When I first started looking for vacant land properties, it was VERY common for people to call me, trying to sell their land, but their property didn't even have a physical mailing address.
No street name. No address number. Nothing.
So where did this leave me? If I couldn't plug a street address into a mapping service like Google Maps – how the heck was I supposed to locate the property?? This was a serious obstacle! If I couldn't find where a property was located, what it looked like, the shape of the parcel, the size of the property and what it's surroundings were – it was nearly impossible to determine what it was worth and how much to offer.
I eventually learned that there is always an answer to this problem. It was just a matter of whether I knew where to find it.
AgentPro247 Aerial Maps
In most cases, it was pretty easy for me to find the size, shape & location of each property with a service like AgentPro247.
Check out this tutorial video I put together a couple of years ago – it gives a decent overview of how it's done:
The problem with AgentPro247 was that every once in a while, the information wasn't right.
For one reason or another – the system just wasn't always able to find a sensible answer from the public records, so it just gave me a non-answer (or the wrong answer altogether). I could usually tell when the system got confused – because it would drop the little red pin on a property that clearly wasn't the right one.
Now don't get me wrong, these kinds of user-friendly services were usually a HUGE help and they saved me a lot of time and frustration – but was I supposed to do when I still couldn't find the right answer?
Luckily, with a little bit of research at the county level, I found an even more reliable source for this information…
GIS Mapping Systems
The vast majority of counties in the U.S. have what's called a Geographic Information System ("GIS" for short). These systems usually aren't user-friendly to work with, but if you care enough to go through the trouble of learning how it works in each county you're working in – you'll find that it can be a MAJOR help (especially when you have no other options).
This information tends to be more reliable than any third-party mapping systems – and it will provide additional data such as:
Property Sizes
Property Dimensions
Property Ownership
Precise Property Locations
Property Assessed Values
Etc…
Each county's system is a little bit different and takes some time to figure out – but when you're not able to get any answers and you're still unsure about where your property is located, it is absolutely worth the trouble to figure it out.
Here's an example of how it works:
Like I said – every county has a slightly different system. Some of these systems are running on some great software that makes the job relatively easy. Other systems are running on some pretty old, sluggish software – but even so, you can still use these systems to your benefit if you have the patience to figure it out.
Google Earth KML Files and Parcel Overlays
If you're willing to pay for an easier, more comprehensive solution for locating the parcel you're looking at – there's another service called PARLAY, which works in conjunction with Google Earth, and it could provide exactly what you're looking for. This video explains how it works…
PARLAY imports data from thousands of the counties across the U.S. and most notably, it will show you parcel lines, owner information (including mailing addresses) and in some cases, it will show you transfer values, market values, acreage and a lot more. It's a SUPER helpful tool that is easy to justify if you need this information on a somewhat regular basis like I do.
Why Is This Important?
Think about it… if you have a hard time finding this property in the first place, your buyers are probably going to struggle too, and they don't have to struggle if you can give them some easy answers.
It's a pretty regular thing when my buyers ask me:
How do I find this property?
Is there a "For Sale" sign on-site?
Are there any stakes in the ground?
Are there any other markings on the property so I'll know where it is?
When I get these questions, I simply tell them:
"There are no signs or markings on the property BUT, you can print off these high-resolution parcel maps and take them out to the site with you. These should give you a very good indication as to when you're standing on the actual property."
I might also give them the address of the property next-door (which I can find quite easily with the county's GIS mapping system). This way, they can plug it into their GPS and drive right to it.
With these kinds of parcel maps and instructions – people rarely have trouble finding where the property is located. So the next time you go through the trouble of finding your property with your county's GIS mapping system – be sure to save some pictures for future reference!
Need Help Finding Real Estate Deals?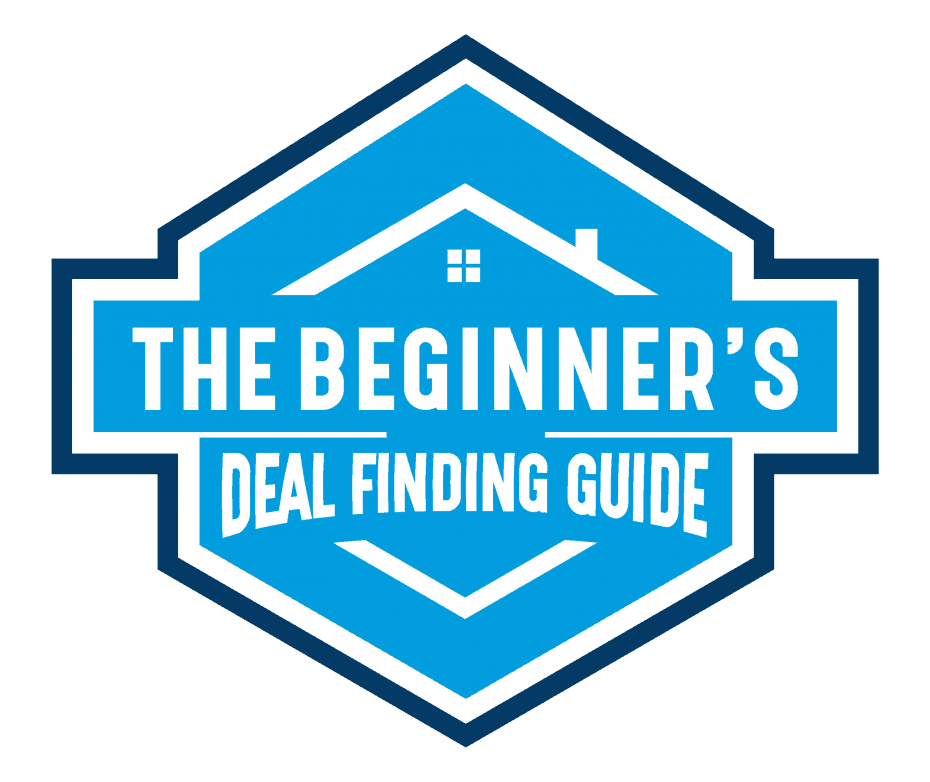 One of the most important skills every real estate investor needs to learn is how to find great real estate deals. This is the bedrock of every successful real estate business.
I struggled for years to figure this out, but when I finally did - everything changed. The ability to find super-profitable deals consistently is a milestone that made all the difference to me, just like it can for you.
If you need help finding better deals - you need to know about The Beginner's Deal Finding Guide. This is a premium course from REtipster, all about getting you intimately familiar with the multitude of ways you can find incredible deals on any type of property in any market conditions.
We'll show you the essentials you need to know so you can put together your action plan and start finding deals today. Come check it out!