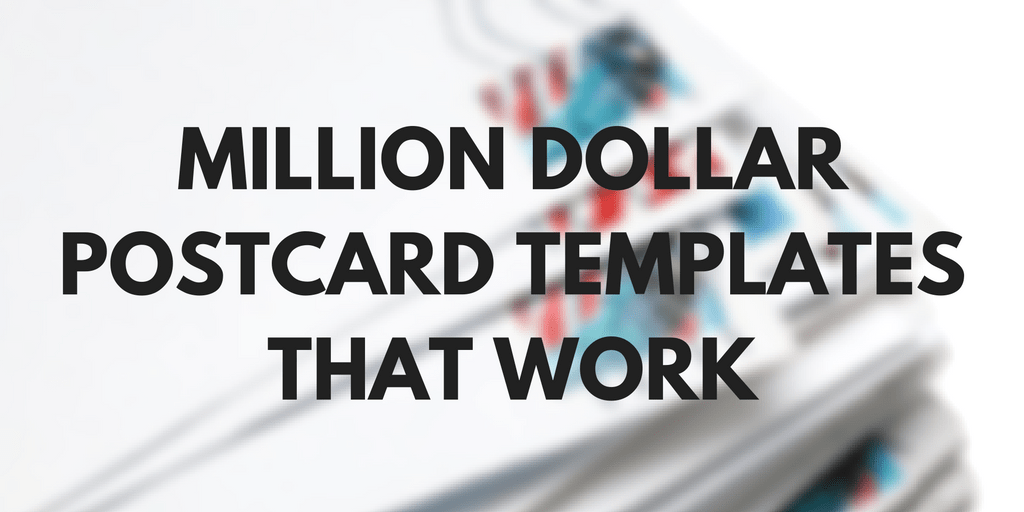 Succeeding with direct mail can be a very complex task.
Understanding what makes a mail piece do well (or poorly) can be a bit mysterious.
What I've found is that there are MANY aspects of a direct mail campaign that need to be executed flawlessly in order to get a good response rate.
One of the most crucial aspects is the message that you are trying to deliver to your recipients.
As obvious as this should be – I consistently encounter a lot of cheesy, poorly written and generally thoughtless messages in the ads, letters, and websites that people are using in their attempts to find motivated sellers.
Maybe it's a lack of creativity. Maybe these people just don't understand the psychology behind written communication. I'm honestly not sure…  but it's hurting them.
For example, it's not enough to blast out a message like this:
WE BUY HOUSES!

555-555-5555

CALL NOW!
Will people respond to this kind of message?
Some probably will…  but not many.
Why isn't this kind of message sufficient?
Because EVERYBODY else in your market is saying the exact same thing. There is absolutely nothing unique about this kind of mail solicitation.
If you want people to take notice of the mail you're sending them, you need to look different. If you want to grab someone's attention, you need to stand out from the crowd.
Bonus: Get a FREE copy of the INVESTOR HACKS ebook when you subscribe!
Free Subscriber Toolbox
Want to learn about the tools I've used to make over $40,000 per deal? Get immediate access to videos, guides, downloads, and more resources for real estate investing domination. Sign up below for free and get access forever.
Think about it – when you get a mail solicitation in your mailbox, what kinds of things stand out to you?
When you only have a split second to grab your recipient's attention, you need to INSTANTLY show them why you're worth paying attention to and ultimately, you need to move them to action.
I'll admit – it's not always naturally intuitive to look different. So how on earth do you do this? 
Luckily, there are a lot of ways to pull it off.
I've experimented with a number of different messages and mail formats over the years. After trying dozens of different approaches (some of which succeeded, and some of which FAILED miserably), these are my Top 3 postcard formats that have consistently produced the best results for me.
RELATED: A Closer Look At My "Blind Offer" Template
(Note: To avoid stifling your own creativity, the examples below don't contain the exact verbiage of my postcards. If you want more information on the precise words that I use in my letters, you can order them at the bottom of this blog post)
Template #1 – The Personal Letter
Why Does This Get Noticed?
This postcard takes the approach of "I took the time to write you this personal letter, so you should pay attention to what I'm saying."
Think about it for a second – if you received a postcard like this in the mail, would you take the time to read it? My theory behind why this postcard has worked so well for me is that it doesn't look like all the other junk mail that people get.
The goal with this postcard isn't to be flashy. The goal is to be real. When a mail piece comes blasting out of the gate with "SELL! SELL! SELL!", people don't pay attention to it because that's what everybody else does. As odd as it may sound, being down-to-earth is different, and people take notice of that.
Template #2 – THE FINAL NOTICE
Why Does This Get Noticed?
This postcard takes the approach of "You need ME more than I need you." This can definitely strike a chord with some people (especially if it's true – and they know it).
While this postcard has been slightly less effective than Template #1 in my rounds of testing (for reasons I can't completely pinpoint), it still pulls in a lot of responses for me on a consistent basis.
Obviously, this template instills a sense of urgency and is likely to catch more attention than the generic, "WE BUY HOUSES" message that everybody else can't seem to think outside of.
Template #3 – The Double-Sided Appeal
Back Side:
Front Side:

Why Does This Get Noticed?
This postcard takes the approach of asking questions and getting the recipient to think a little. "What is your situation? Perhaps I can help you?"
One look and you will see that this is the flashiest postcard I have. The benefit with using this card is partially in the choice of words, partially in the hand-drawn graphics, and also in the fact that it's double-sided (which means we've got two chances to make a first impression).
Side one is your big, bold, attention-grabbing statement.
Side two is the personal message (a similar approach to Template #1).
One thing that probably stood out to you when you first saw this postcard is the hand-drawn star, lines, and arrow…
Am I right?
Well, they work. In terms of "attention-grabbing", I wouldn't be surprised if they're more powerful than the actual headline and letter on the postcard. These graphics tend to do the trick.
The Age-Old Marketing Problem
It's difficult to know why some mail campaigns do well and others don't.
The first time I tackled a direct mail campaign, I had no idea what I was doing. I got a list from a nearby county treasurer's office, threw together a very basic postcard (similar to Template #1) and did a trial run, blasting out 106 postcards via Click2Mail.
To my shock, I had a whopping 6% response rate (which, in the eyes of most direct mail marketers, is pretty darn good).
Figuring it must have been a fluke, I tried another campaign two weeks later with 300 postcards. My response rate was 14%.
After trying this again and again and repeatedly getting a response rate of anywhere from 5% – 18% (and usually in the lower half of that range), I figured I must be onto something.
RELATED: How I Find Motivated Sellers (And Get Them Calling Me)
After toying with a lot of different variables and sending out MANY direct mail campaigns since 2008, I've really started to hone in on why some of my efforts produced great results, and why others were far less effective.
I'll be completely honest, I don't think anybody really knows all the reasons why some direct mail efforts yield huge results, and why others are deeply disappointing – but there is absolutely some very strong evidence that we can learn from when we analyze our ongoing response rates.
My theories above are just that. Theories. I don't know why they work, but they do. My conclusions are based on what I have seen and tried for a number of years.
The Letter Isn't Everything
As I mentioned earlier, the message of your mail is only one of many aspects that need to be fine-tuned in your direct mail campaigns. There are other areas (which are probably even more important) that need to be fine-tuned just as well. That being said – this whole process isn't even worth going through if you're not going to pack a solid punch with your message.
Remember the importance of looking different. Be real and you won't have any problems standing out from the crowd.
Want To Get The Exact Postcards I Use?
As you can see, the examples above are meant to show you the format of my postcards, but not the exact wording. I do this because I don't want to dictate what you do with your letters.
You may very well be a better writer than me, so I don't want to imply that my postcards are the best letters ever written.
On the same coin, I have spent thousands of dollars and years of my life testing, re-testing, and RE-re-testing these templates to come up with the final product that I use today.
There is nothing particularly "magical" about the wording I use, I've just invested a lot of my time and resources to refine this type of written communication – to the point where I have a pretty solid grasp on how to get responses out of the right people.
You can do the same thing. If you want to spend years of your life and invest thousands of dollars into "testing the waters", I am 100% sure you can come up with some postcard templates of your own that are just as effective…
…or you can save yourself a lot of time and frustration, and use the exact same templates I do (and just for kicks, I'll throw in a couple of extra bonus templates, eye-catching graphics and a video tutorial to help you along the way as well).
Note: When you sign up as an REtipster Email Subscriber, I'll send you an instant $20 off "Discount Code" for this item, and if you enroll in the REtipster Club, you'll get access to this item for FREE. There's no pressure of course – just want to make sure you're aware.
Need Help Finding Real Estate Deals?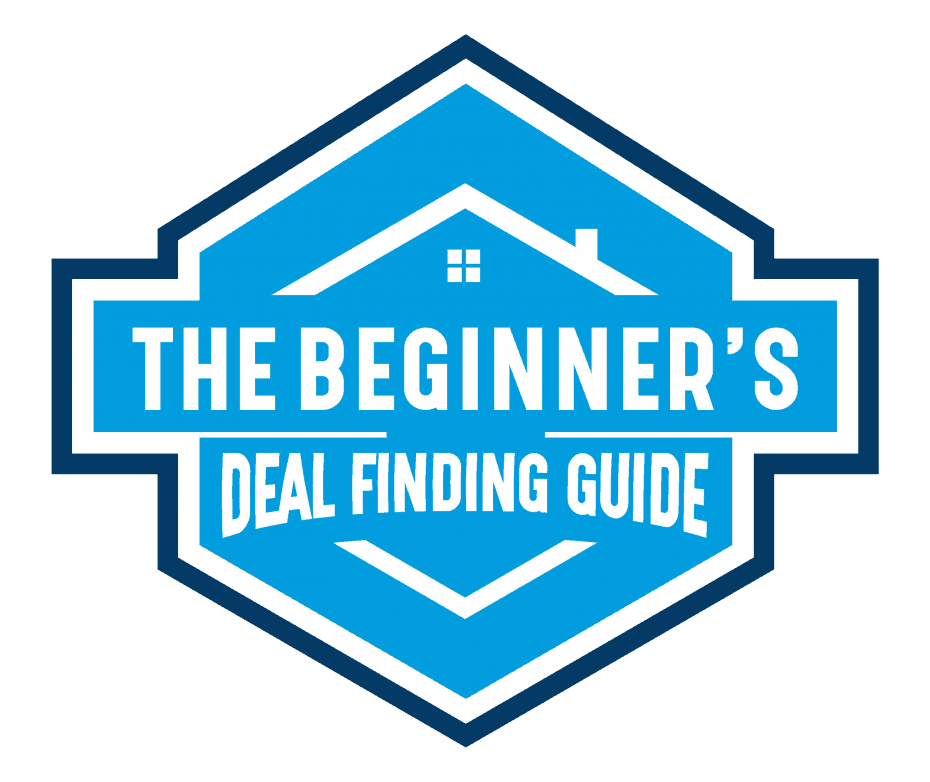 One of the most important skills every real estate investor needs to learn is how to find great real estate deals. This is the bedrock of every successful real estate business.
I struggled for years to figure this out, but when I finally did - everything changed. The ability to find super-profitable deals consistently is a milestone that made all the difference to me, just like it can for you.
If you need help finding better deals - you need to know about The Beginner's Deal Finding Guide. This is a premium course from REtipster, all about getting you intimately familiar with the multitude of ways you can find incredible deals on any type of property in any market conditions.
We'll show you the essentials you need to know so you can put together your action plan and start finding deals today. Come check it out!